We All Scream 4 Ice Cream
Here is an idea for a super simple and super fun 4th birthday party. I'm about to share with you all the details on how you can throw an epic ice cream party that everyone will be talking about!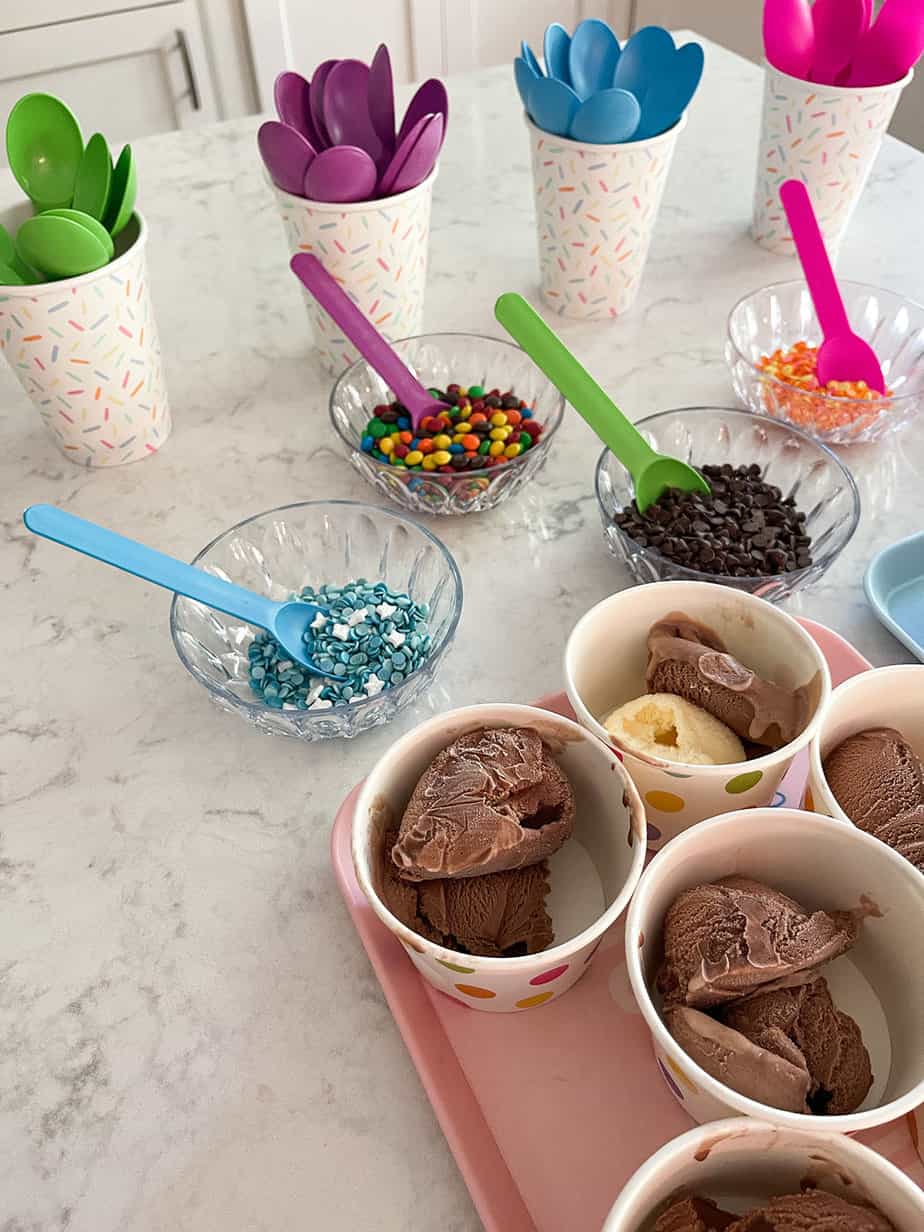 Similar to an ice cream baby shower, an ice cream birthday party is sure to be a huge hit. Ice cream parties are perfect for plenty of occasions but how fun is it to play off the word "four" and use it for a fourth birthday?!
Decor
Start with a bright color palette. You could always go muted or pastel (that's what I did for the baby shower) but for a kid party, bright colors are always fun. I chose hot pink, bright blue, lime green and purple for our ice cream party. These bright colors created the prettiest palette that was still really feminine and fun for my four year old daughter.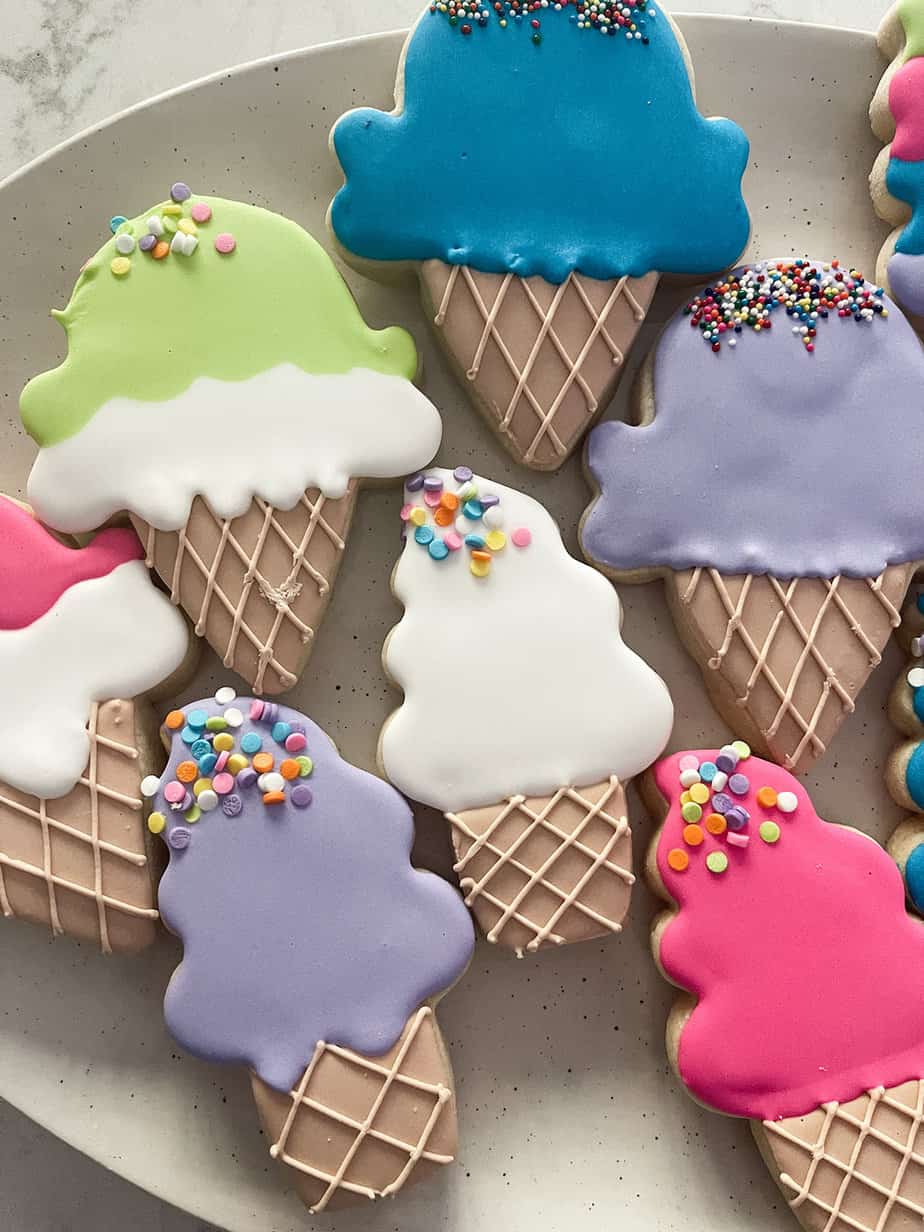 Do some fun chalkboard art on an easel or another warm welcome to your party. Whether it's a diy sign, chalkboard art, or big balloons, something at the "entrance" of your party is always a fun piece of decor to include in any party. I wrote on our chalkboard and added some balloons for a set up by our front door.
Having birthday photos of the special guest of honor is a really affordable way to decorate for a party. It's also fun to see the birthday kid throughout the years. I made this little photo garland of my daughter and cut out tiny birthday hats that were glued on various pictures of her. Add in a hot pink fringe back drop and an easy diy balloon garland and we were set.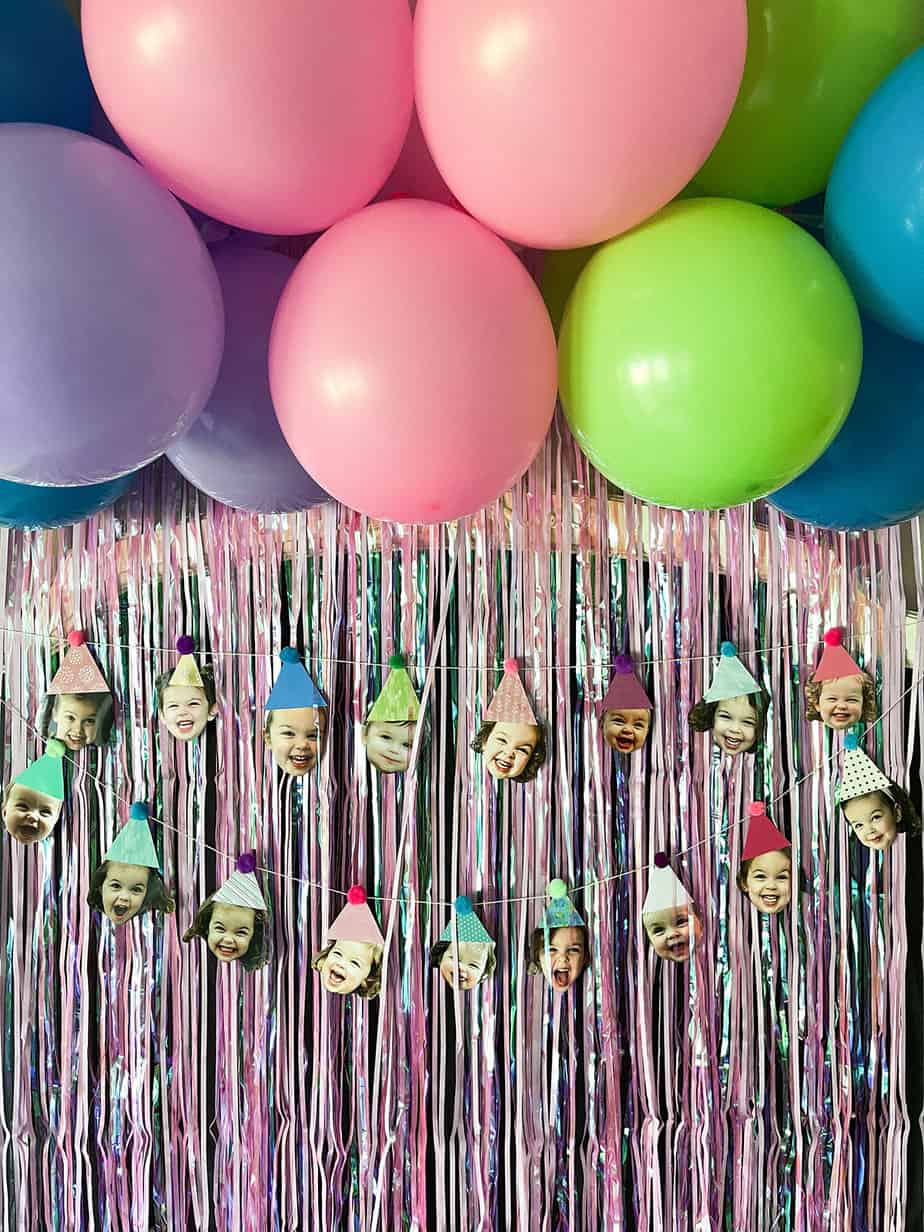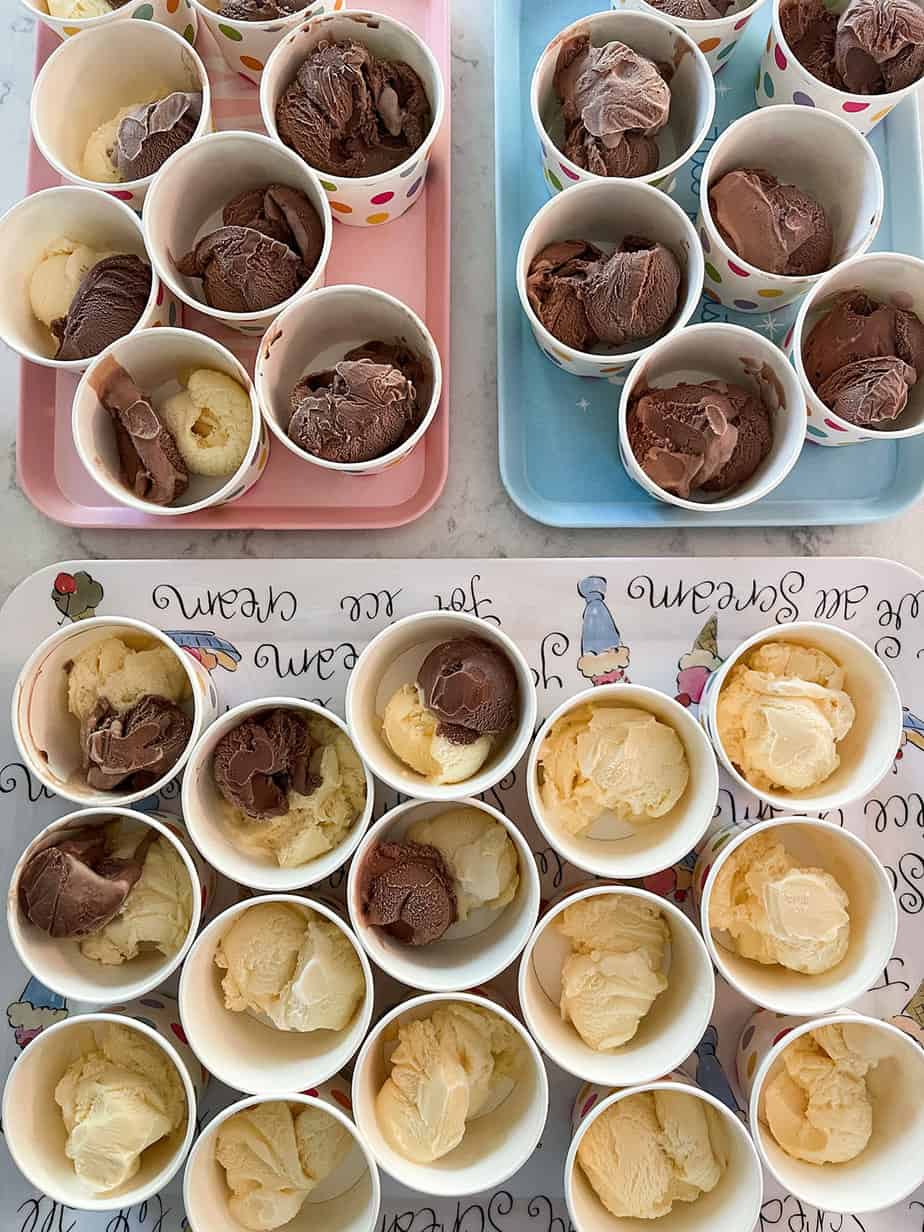 Food
Obviously the most important part of an ice cream party is ice cream! Prescoop your ice cream into paper cups and store in the freezer the night before the party for a much quicker (and cleaner) assembly line. Mix up the flavors to give your guests a couple options to choose from.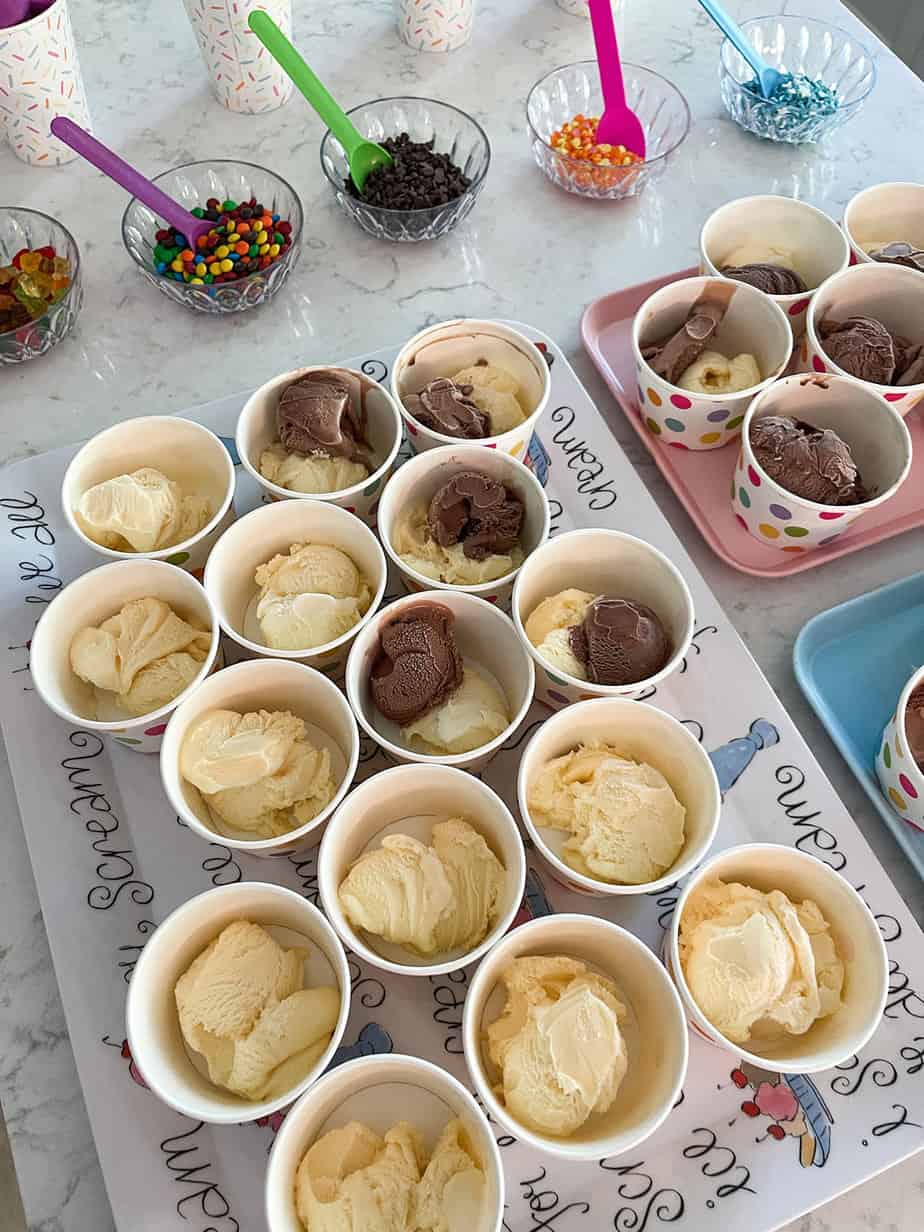 Now it's time to set up your ice cream bar. Start with your prescooped cups of ice cream on fun trays and then a whole slew of ice cream toppings. For this party, I wanted to stick with the bright and colorful theme, so I chose toppings that went along with that, in addition to the classics, of course.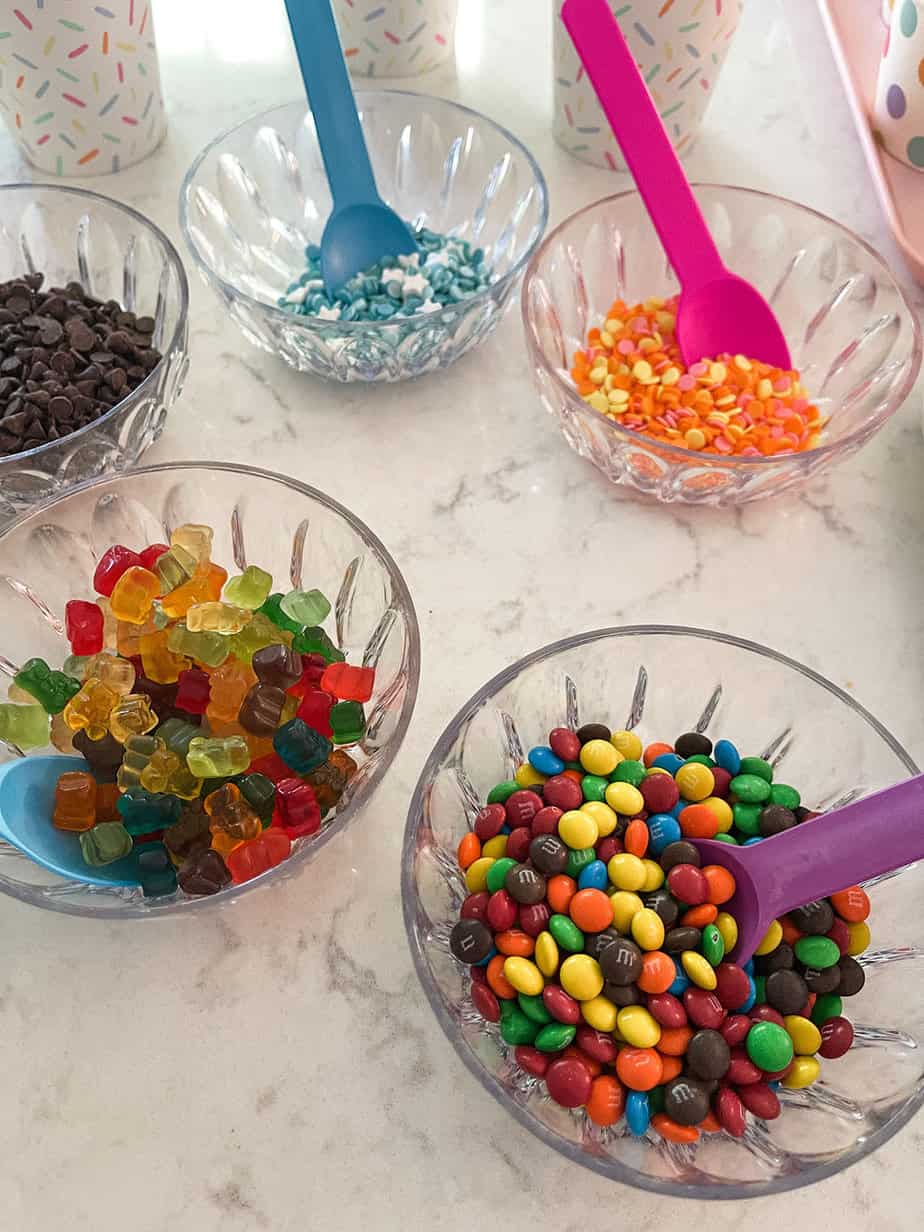 mini gummy bears
mini chocolate chips
mini m&ms
lots of brightly colored sprinkles
In order to offer our guests a few other more substantial food options, we served chicken nuggets, rainbow Goldfish crackers, and charcuterie cones that were geared towards the adults. These charcuterie cones were so easy to make and were both delicious and on theme with the rest of the party. A great example of mixing practical with fun.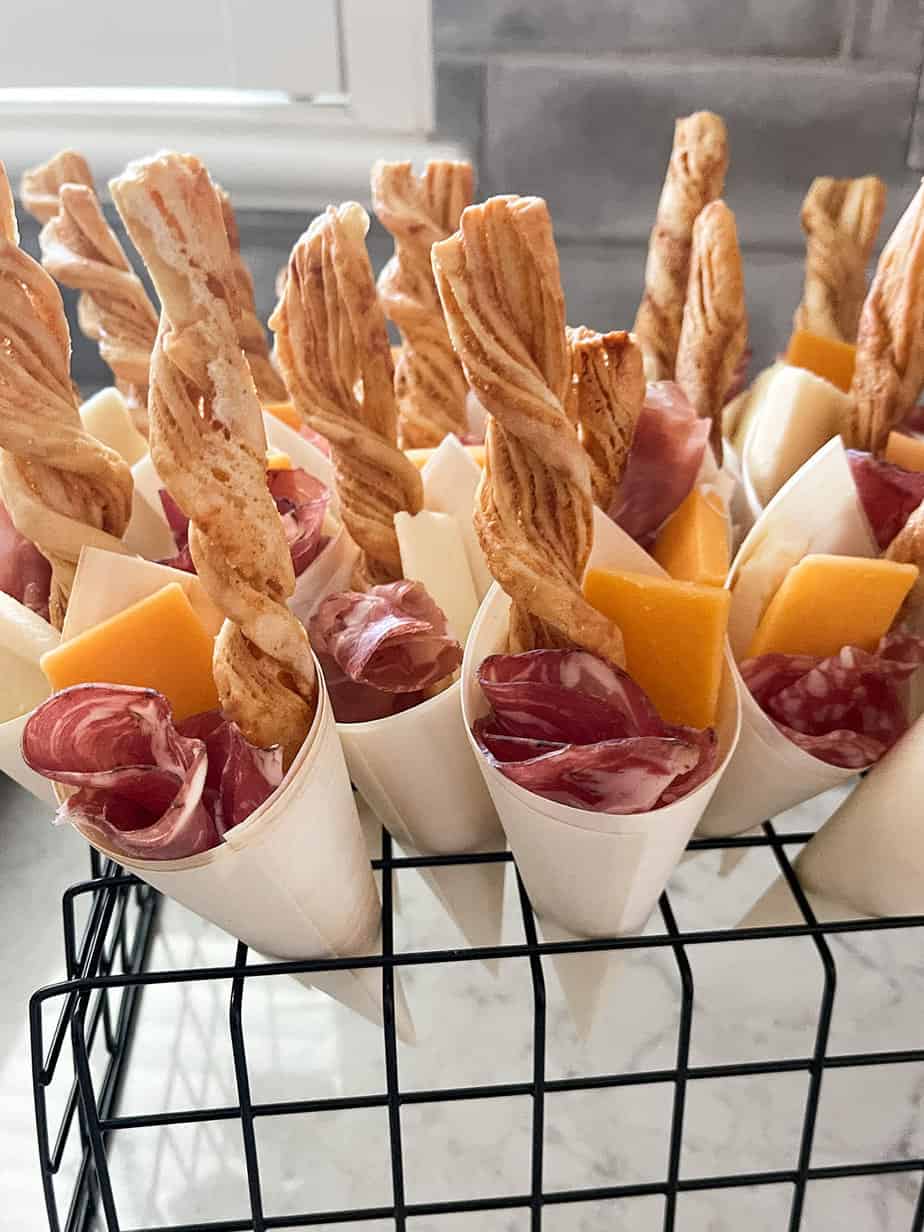 Party Favors
I'm big on giving out party favors people will actually use and enjoy as opposed to a cheap throwaway. I found these adorable ice cream shaped bubbles, which the kids had fun with during the party itself. We also had these gorgeous ice cream cookies made by my husband's aunt, that were there to take home as a special treat.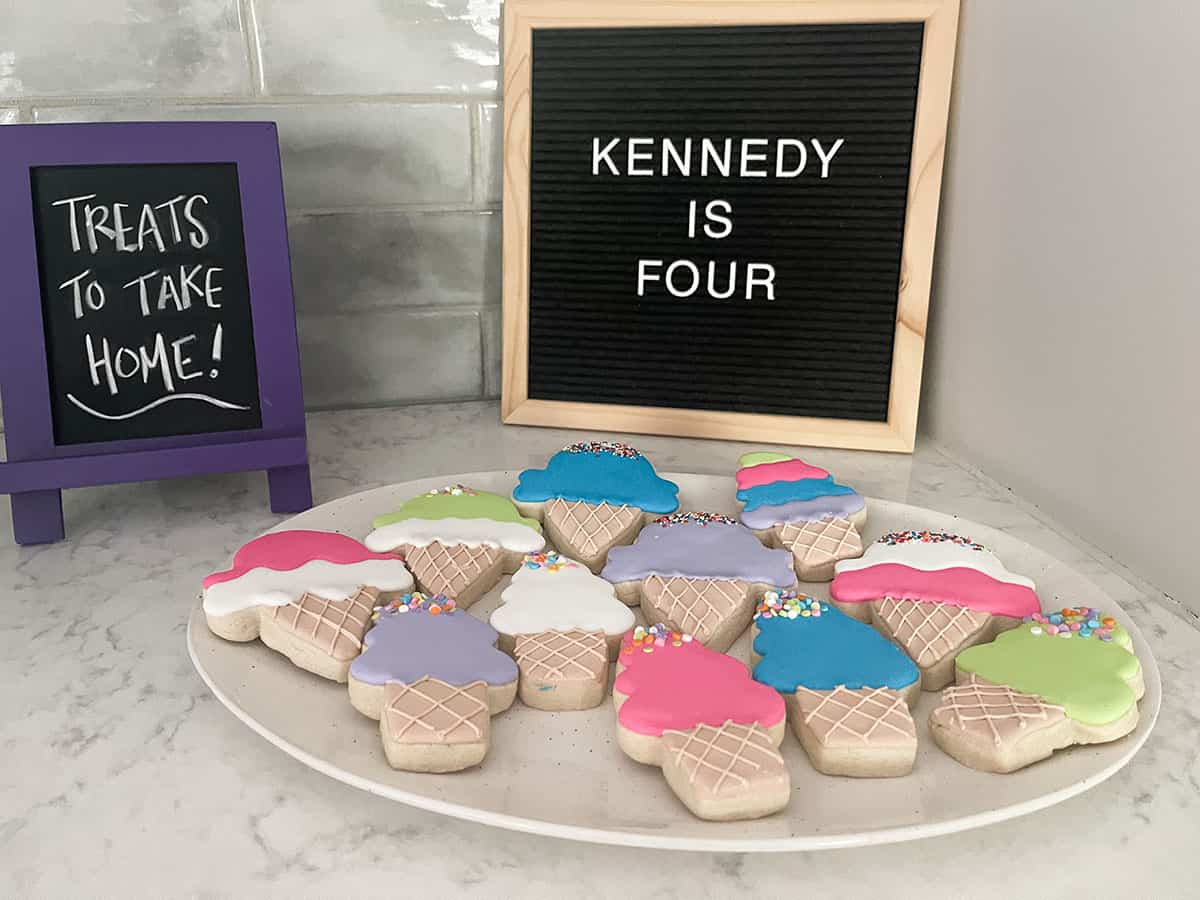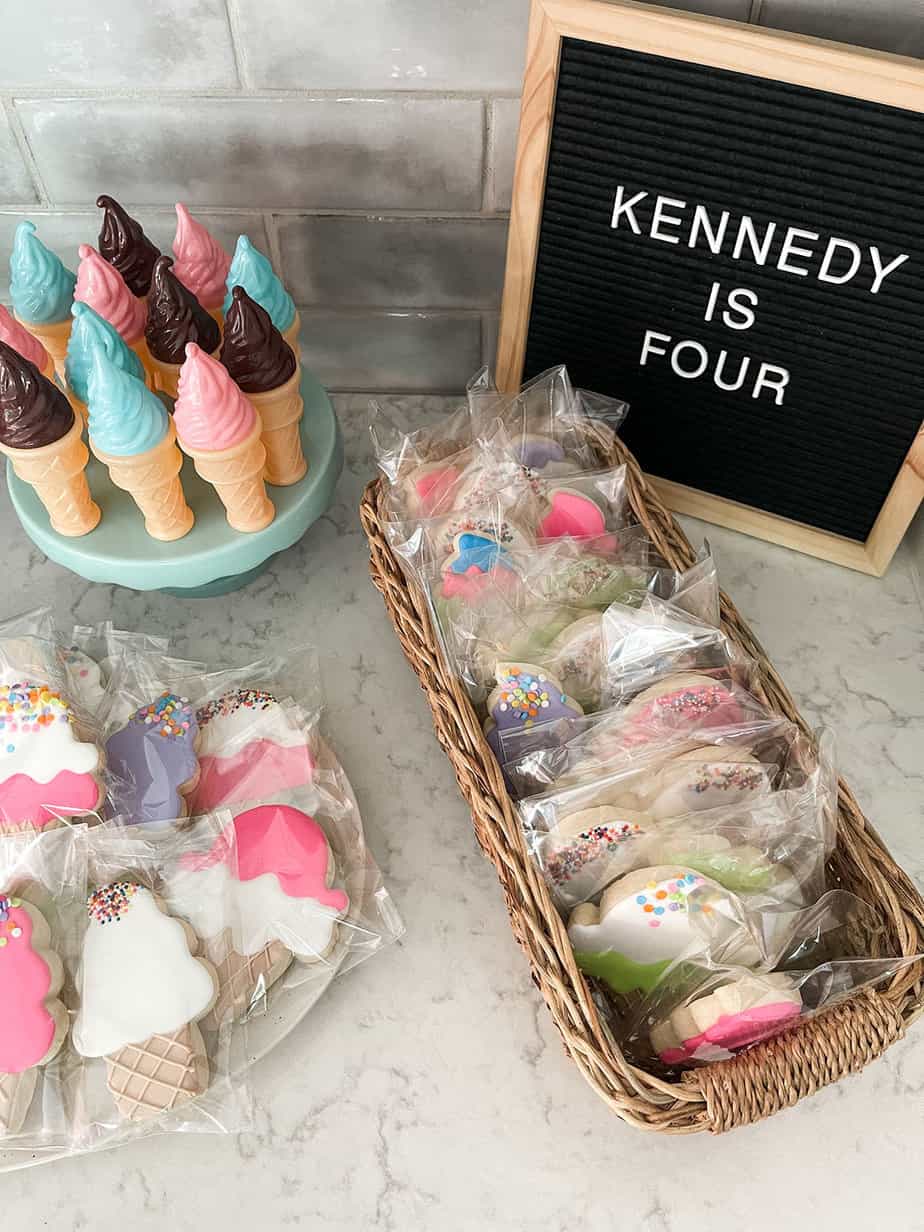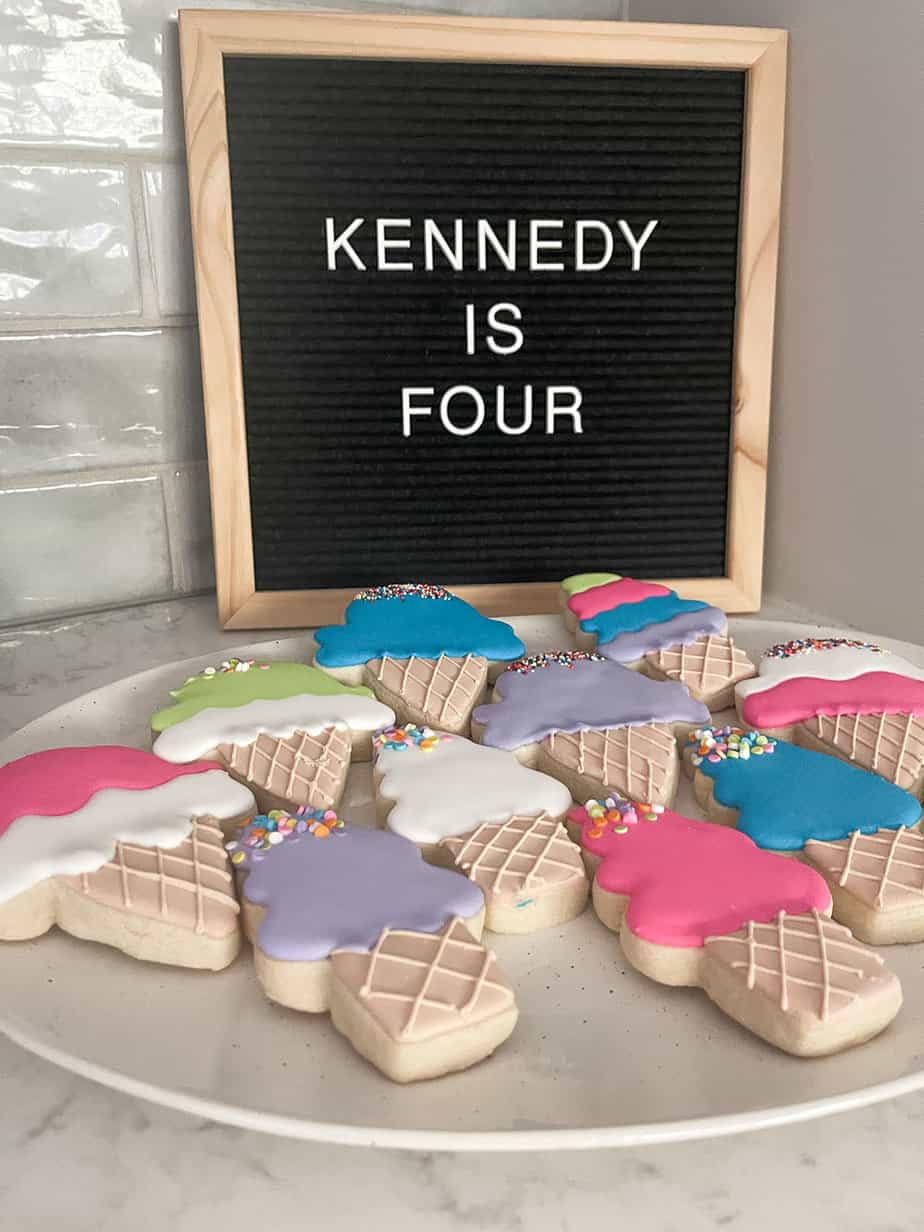 I loved planning and decorating for this party. It was probably the easiest birthday theme I've done so far for my kids because the set up was so simple and straightforward. All it took were some fun details, bright colors, and tasty treats. Let me know if you try this one out!
Party Details
Front porch chalkboard sign (similar)
Other posts to love
Time Flies Airplane Birthday Party
Personalized Cake Topper for Any Occasion
Two Wild Second Birthday Party