Baby Shower Guestbook Ideas
Making a baby shower personal and adding special touches is so important and meaningful to do. A great place to start is by coming up with a clever guestbook that can be a keepsake for the parents-to-be and baby.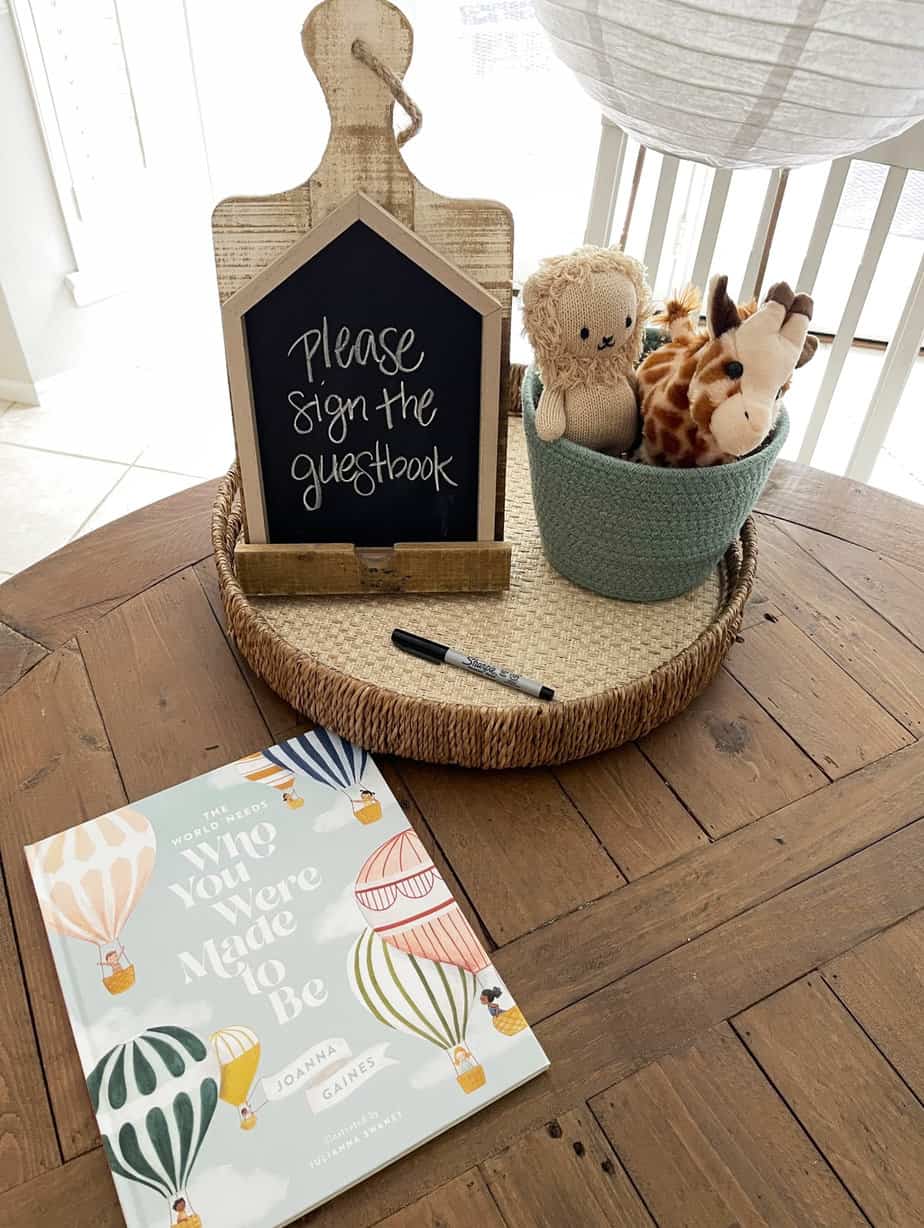 Do you have to have a guestbook
Do you have to? No, of course not. However, it is a very simple thing to include at a baby shower that can be a special memento for the mom you're celebrating. It doesn't have to be complicated or difficult to pull off, so if you're up for it, I say that it's a nice touch to have at any baby shower.
What to write in a guestbook
When it comes to writing in a guestbook, I always keep things short and sweet. Write a personal message to the mom or some thoughtful words about the new baby. Sharing your love and affection for the parents-to-be and their family is always very meaningful. Don't overthink it!
Creative baby shower guestbook ideas
Time Capsule
A baby shower time capsule can be done in a couple of ways. You can ask guests, ahead of time, to bring a small item that represents the current time or year. You can also just have guests write a note and then put into a time capsule to be opened at a later date.
Wish Cards
Baby wishes or baby advice cards are really fun to include. You can make your own or download a printable template. Guests can fill in the blanks to prompts such as "what you'll learn" or "what trait you'll get from mom". You can even hang them up after being filled out, like I did here, to double as some of your baby shower decor as well.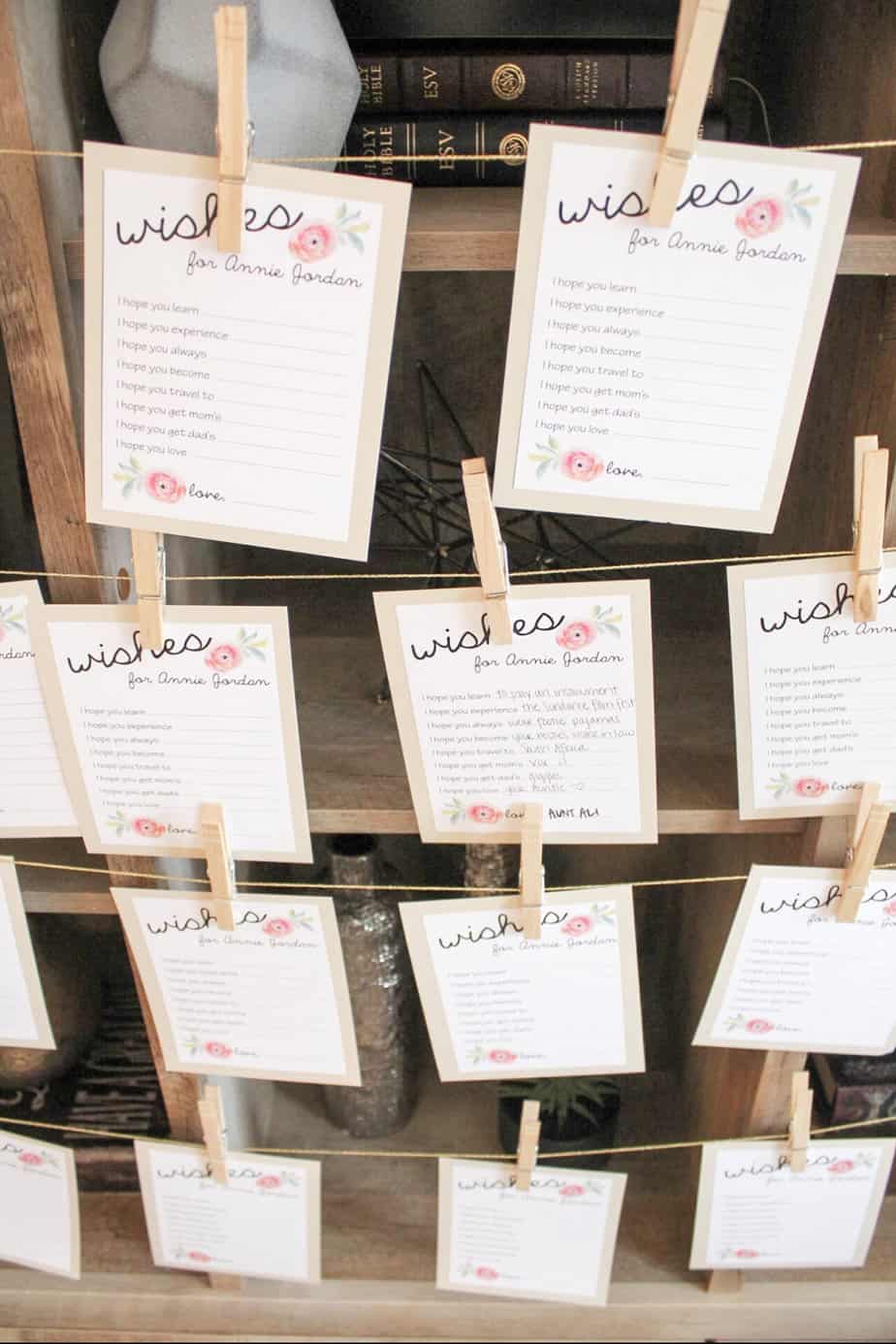 Children's Book
An easy go-to is to use a favorite children's book for your baby shower guest book. There are so many great books to choose from that can go along with a shower theme, nursery design, or another personal trait about the mom, dad, or family. Include a sharpie with your book and have guests write a little note inside the front cover. This is such a great keepsake!

Photobooth
Photobooth guestbook is a really fun idea that you can pull off in lots of different. Keep it super low key by setting up a selfie booth. Make a great backdrop somewhere at the shower's venue and encourage guests to take selfies with one another and the mom-to-be. If you have a polaroid camera, you can also use this for quick printed photos that can be easily assembled into a little photo book for mom to take home. And finally, if you really want to go all out, look into a 360 photo booth rental!
Things to remember
A baby shower guestbook is all about adding some personal touches and helping to create a memento of this celebration for the mom you're honoring. It doesn't have to be expensive or over the top (although you can go there if you want). It's more about coming up with a creative way to mark the moment and remember who came together that day to celebrate this new baby on the way.
More Baby Related Posts
Hospital Bag Checklist for Baby #2
Throwing an Ice Cream Baby Shower
Time Flies Airplane Birthday Party