Brunch baby showers are such a popular (and delicious) theme when it comes to celebrating a new mom and her baby. A mid-morning shower with small tasty bites, fruity drinks, and an intimate gathering all before afternoon rolls around. What's not to love?!
Interested in throwing a brunch baby shower but don't know where to start? Here are some ideas for your brunch drinks, food, and decorations.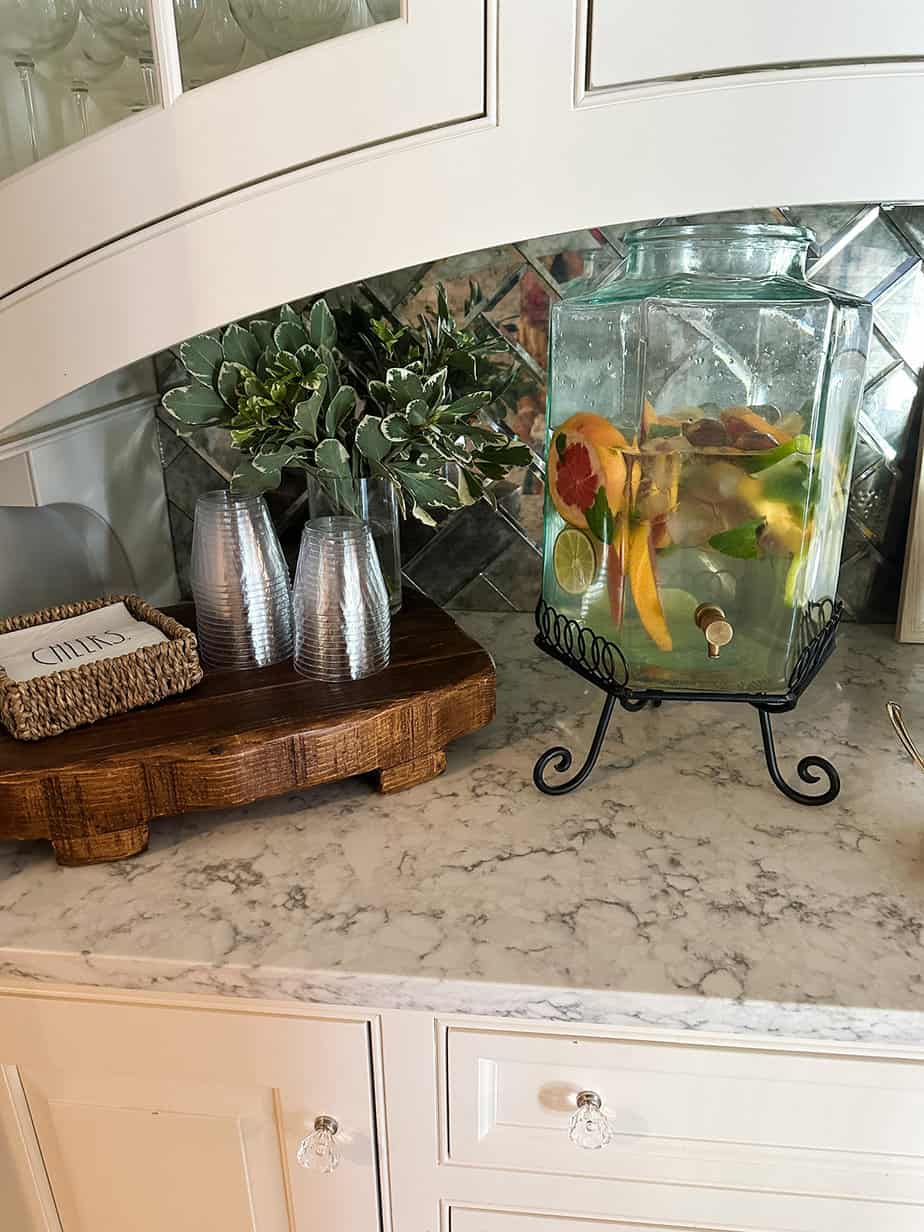 Brunch Drink Ideas
Using a glass drink dispenser to create spa water (aka infused water) is always a lovely centerpiece for any gathering. Not only does this enhance regular water and make it much more exciting, but it also looks beautiful and especially nice for a bridal or baby shower.
My go-to spa water concoction includes:
Grapefruit
Lemons
Limes
Clementines
Lots of fresh mint leaves
Setting up momosas for your guests is always a huge hit. Mimosas are a brunch-time staple for many but a cute play on words makes it special for a mom-to-be. Be sure to have both regular Champagne as well as a nonalcoholic version available for mom and anyone else who prefers not to drink.
Brunch Food Ideas
The great thing about brunch, and showers in general, is appetizers and finger foods. Keeping things small, bite sized, and easy to eat is key.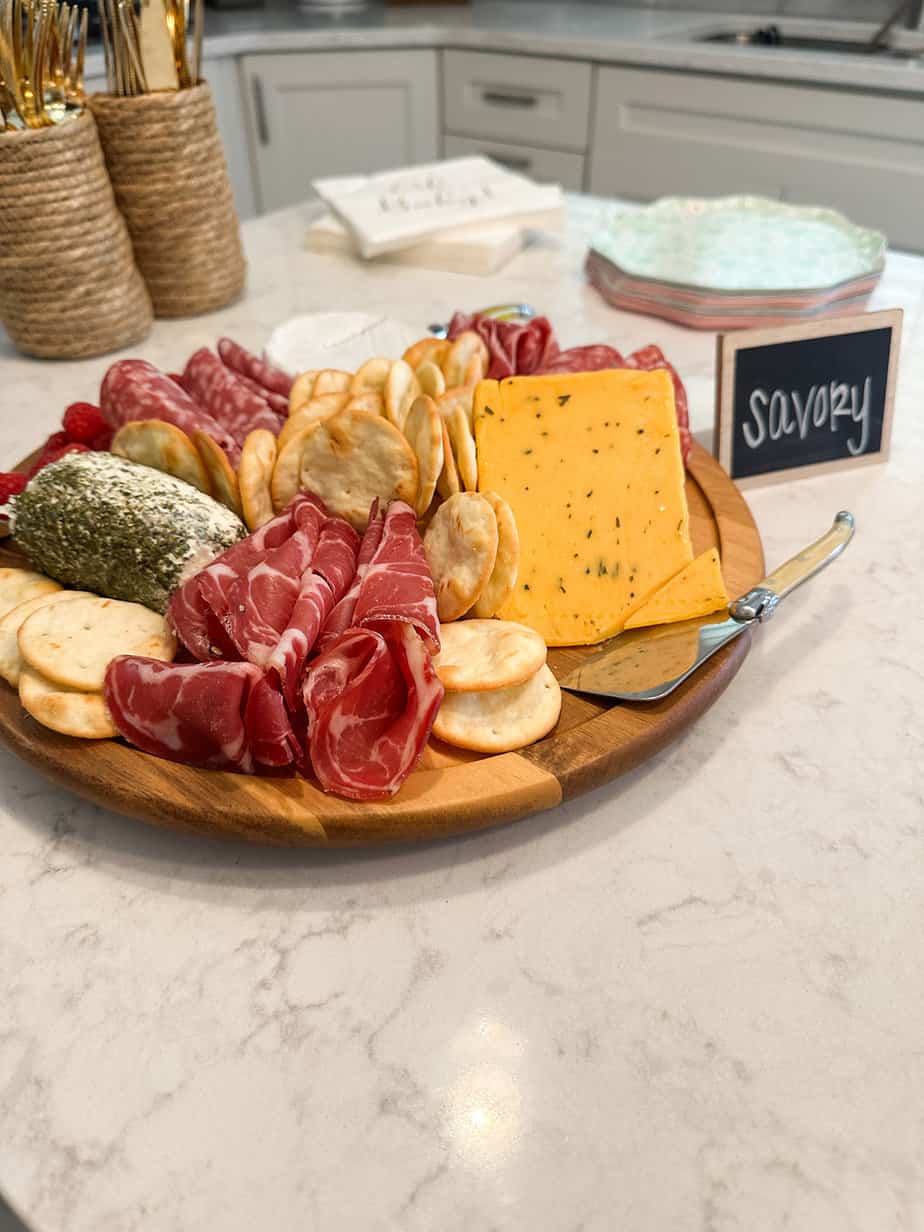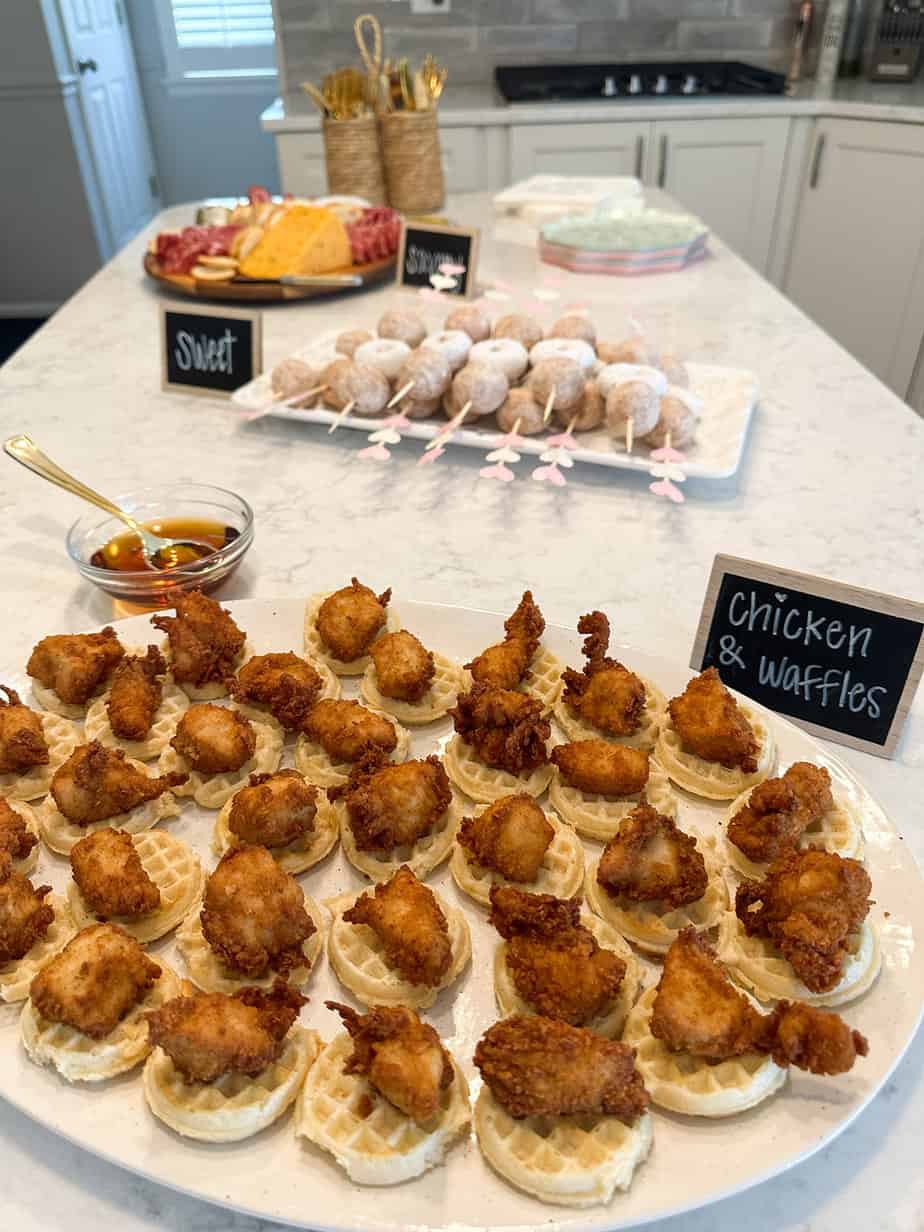 Some favorite brunch food ideas:
Charcuterie
Donut skewers or tower
Mini quiche
Fresh fruit
Individual yogurt parfaits
Mini chicken and waffles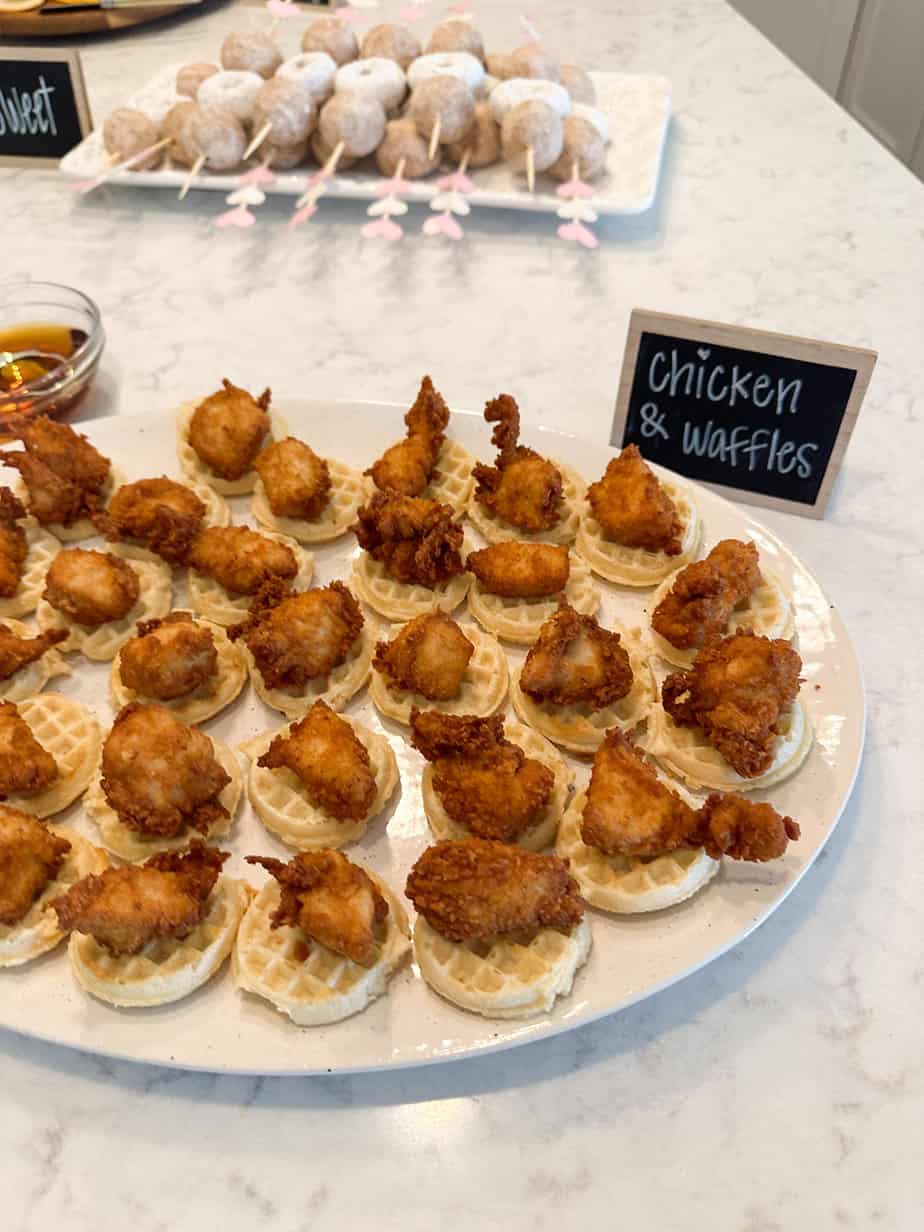 *These mini chicken and waffles were made using mini waffles (found at the grocery store) and Chick-Fil-A nuggets. Served with a side of syrup. Delicious!
Brunch Decor Ideas
I'm always one for good, but simple decor. A DIY balloon garland, fringe backdrop, or cute stuffed animals as props. Fresh flowers are also a must at any party. If you want to send you guests off with a clever party favor, look how fun these mini succulents turned out! All you need is a small succulent and these tags.
Come up with some ways you can personalize your party decor. Maybe balloons that spell out baby's name (if that's public) or use a special book as the guestbook and have everyone write a note inside.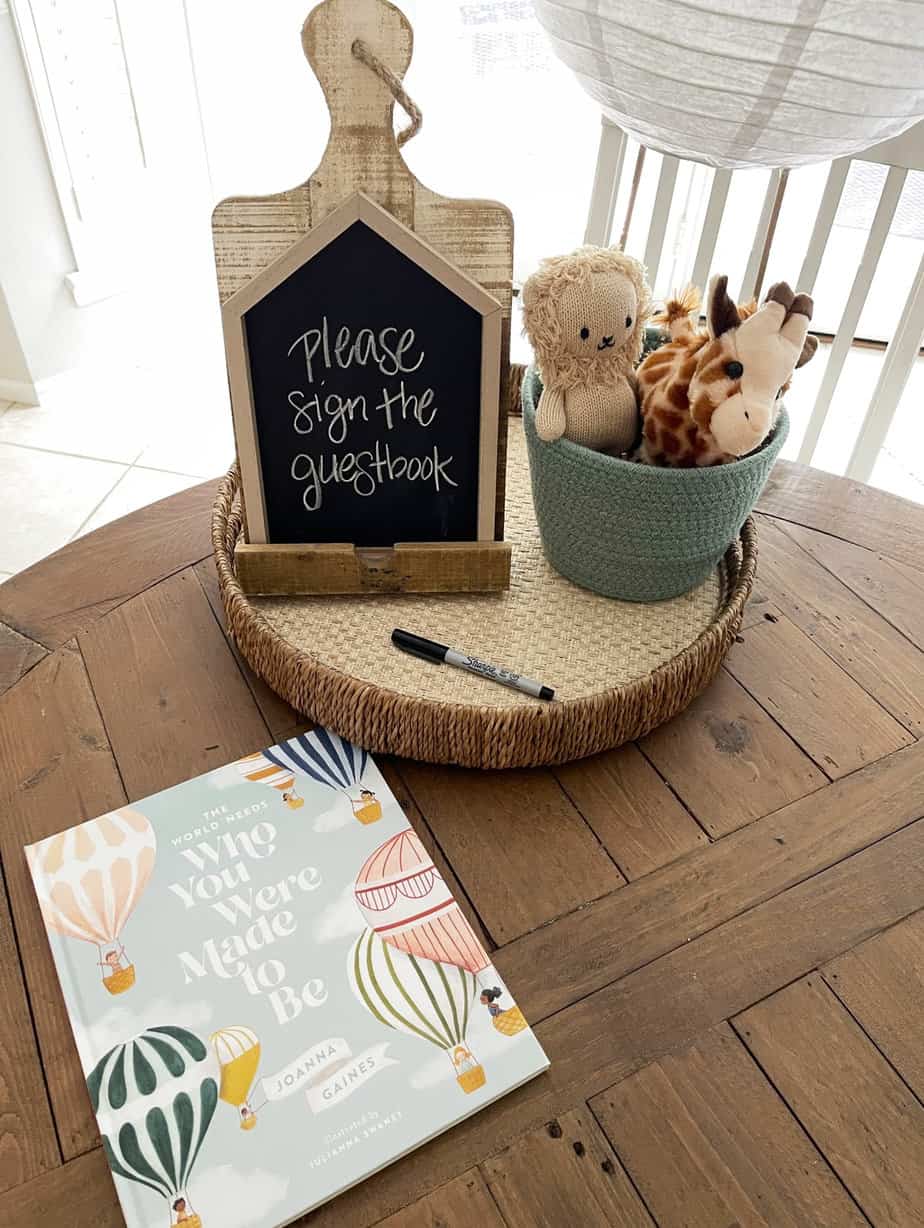 Shop some of my favorite brunch baby shower finds!
More Baby Shower Posts
Throwing an Ice Cream Baby Shower
3 Best Tips for Hosting A Baby Shower