Must Haves for Traveling With Kids
Traveling with kids doesn't have to feel like a hassle. If you're well prepared and stay flexible (because things don't ever go quite how you plan for) it can be so fun to make memories together. Here are few things that have helped us travel easily and comfortably as a family of four with two small kids everywhere to the busy streets of Chicago to Disney World.
I'm going to break down these must haves for traveling in three categories: airplane/car, destination, and organization. Again, you don't NEED any of these things, but these items I'm sharing are things that have really helped us travel easily with our kids.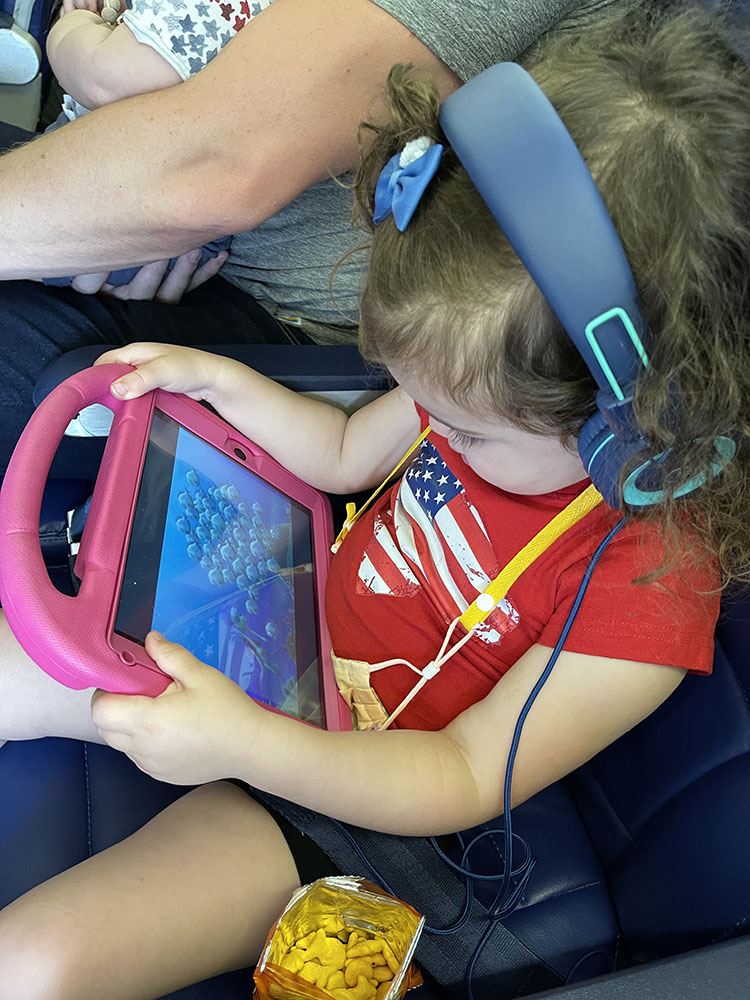 Post may contain affiliate links, which allow me to receive a small commission on purchases you decide to make.
FOR AIRPLANE/CAR TRAVEL
Water Wow / Imagine Ink pads – Favorite mess-free coloring options. Kennedy loves the Water Wow pads.
Reusable sticker pads – These puffy sticker packs from Melissa & Doug are so fun. A great, portable size and reusable. Win-win!
Stickers – Anything will do! I buy cheap dot stickers like these and Kennedy goes wild.
Pop fidget toys – Great for car rides or even while sitting at a restaurant. Mom and dad like them, too.
Double stroller – Our Zoe Twin+ has been a LIFESAVER since having Walker. We started using it for the kids when he was about 10 weeks old and haven't looked back. It's extremely lightweight, portable, and fits through all doorways. We've taken it on road trips, through the busy streets of Chicago, the zoo, museums, airports, and in the mountains. To say we're obsessed is an understatement. You can use my code Alex+Zoe for a discount!
Stroller hooks – So helpful for carrying bags and water bottles on our stroller. Amazingly handy for airport travel!
iPad – We only use an iPad with Kennedy while traveling but for long car rides and airplane rides, we have zero shame. We use the Disney+ app and make sure we have a handful of movies or shows downloaded ahead of our trip, so that streaming or wifi connection isn't an issue. This is the case we use.
Gear ties – Michael found these about 1.5 years ago and we've used them to attach the iPad to our car's headrest or an airplane seatback. They've been so incredibly helpful and couldn't be more simple. A totally random but really awesome find!
Toddler headphones – We found this pair on Amazon and they have insanely good reviews. Love that they're adjustable and can work for kids of all sizes and ages.
SHOP

FOR YOUR DESTINATION
Portable sound machine – We always have at least one of these with us. Perfect for the carseat, stroller, or to use while traveling.
Blackout shades – These are our favorite portable blackout shades for traveling with kids. We're big believers in doing our best to give our kiddos a great environment to sleep in, and darkness is a big part of that. These suction to windows, which make them very easy and convenient to use. In a pinch, we have also used black trash bags and duct tape. Whatever it takes!
BabyBjorn travel crib – We don't always travel with our own crib but for road trips, this is our favorite thing to bring. Both of our kids have slept in this over at different times and it's worked great for us. I love that there is no weight limit (unlike other travel cribs and beds) since the mattress lays on the floor. Worth the investment, in my opinion, especially if you're a frequent traveler or have your child sleeping at places other than your house often.
Stroller fan – This is especially great for warm summer months. I'm sensitive and careful about the temps and trying to make sure everyone stays cool. This helps us out greatly.
SHOP

FOR ORGANIZATION
Zipper pouches – If you've been around for any amount of time, you know my love of zipper pouches. I use them for just about everything! With travel I love them for changes of clothes for my kiddos, snacks, liquids/toiletries, activities and coloring for Kennedy, and more. My Instagram profile has tons of ideas on using pouches if you need more ideas! You can also DIY your own like this.
Packing cubes – I will forever sing praises of packing cubes. All four of us have them in different colors and it keeps us so well organized for travel.
Kids' totes – Each of my kids have this bag in their own color. It's amazing for weekend trips and overnight stays. I've shared these many times on Instagram and so many of you have bought them and loved them, too. We have the size large, zip top, with regular handles.
Mom's tote – Love this bag for carrying lots of stuff – it's so spacious. It's also a great material that can easily be wiped down and cleaned. I also love that it has a laptop pocket and luggage pass-through sleeve, allowing me to have my arms free.
My suitcase – This is my favorite wheeled luggage. I've had this marble set for a few years now and it's quite literally traveled all over the country with me. Four wheels are a must for me.
Michael's bag – If you prefer a backpack style, this is what Michael uses. He uses the GR1 size as his every day backpack and the GR3, which is larger, for travel.
SHOP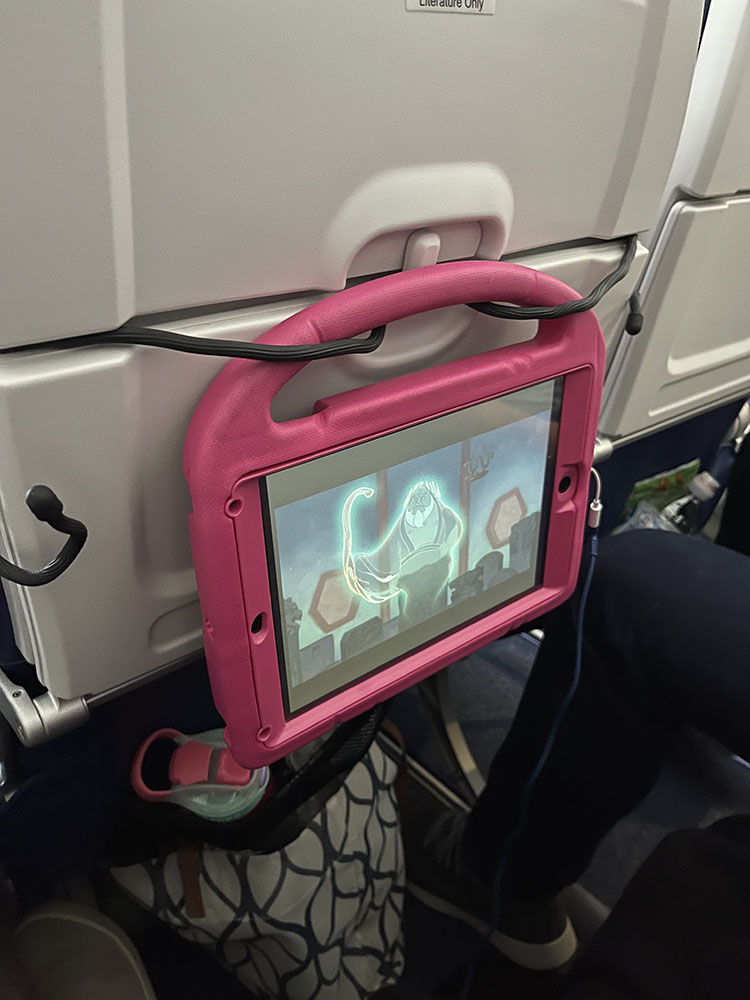 I hope this was helpful to any of you who are planning to travel with kids anytime soon. We LOVE to travel with our kiddos and would encourage you to travel as a family, too. There are obstacles and sometimes it feels more like a "trip" than a vacation, but it's so worth it for all the memories made together.
Thanks for reading!
Check out more travel related posts if you need ideas for travel with kids or in general.