Two Wild Second Birthday Party
Kids birthday parties are so much fun for me and I love coming up with a theme that matches my children, their age, or something special and unique. For my son's second birthday, I decided on a "Two Wild" party theme because of his love of animals and our frequent trips to the zoo.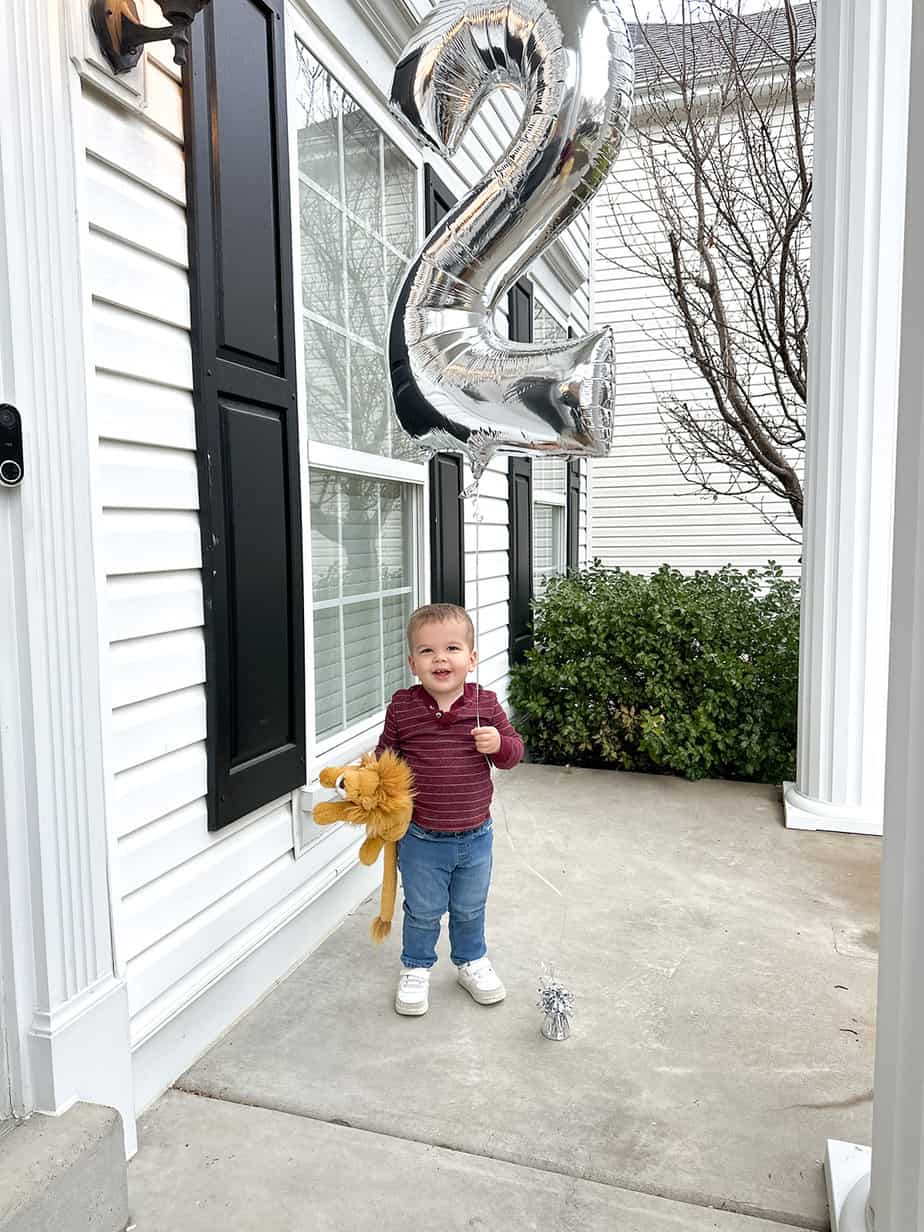 There are a lot of great animal themed party ideas out there – Wild ONE, Party Animals, Born 2 Be Wild, Young Wild and Three, Get Wild… you get the point! I've seen a lot of first birthdays with this animal theme but not a ton of second birthdays, so Two Wild felt right up our alley. Not to mention this was for a two year old boy that is well, too wild.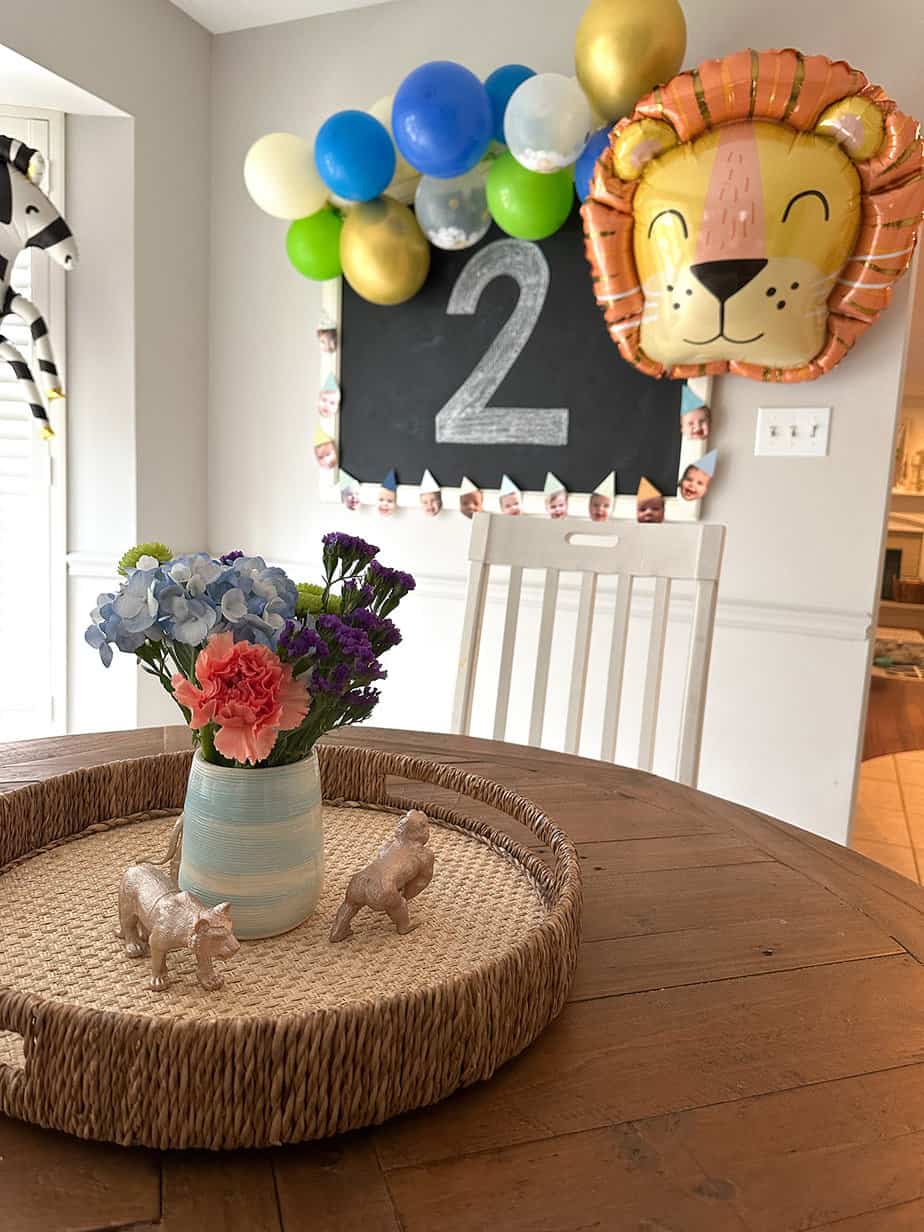 Decor
For our Two Wild party, I settled on a color scheme of blues, greens, and gold. It felt both boyish and safari, which was great for our animal themed birthday party. I made a super simple diy balloon garland myself using my favorite balloon pump and tape.
Ellie and Piper sent us the CUTEST items to add to our party decor. The zebra balloon and lion balloon were a huge hit with both my kids and our guests. I also used our animal theme as a jumping off point for fun chalkboard art to sit on our front porch. I printed out animal silhouettes and then traced them on my chalkboard – super simple and FREE.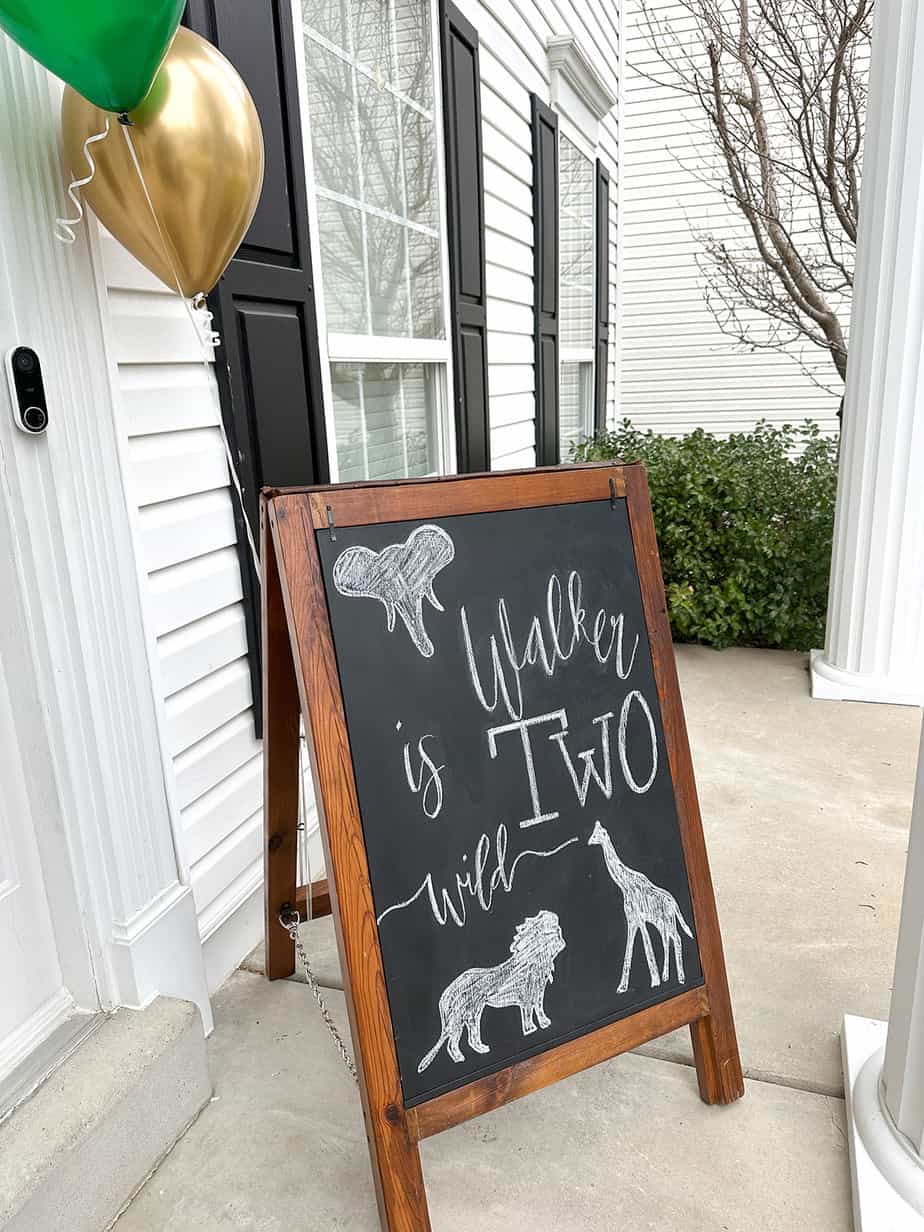 A very last minute purchase, that ended up being great especially for my daughter and some of our older kid guests, were these animal coloring pages. We unfortunately had to postpone the birthday party one weekend due to me coming down with a terrible stomach bug and the day we rescheduled to ended up being cold and rainy. Our plans for being in the backyard and having our bounce house out for the kids to enjoy were squashed.
I found these coloring pages and set up a coloring station in our dining room with big butcher paper and other animal coloring activities. The older kids spent most of their time in here playing and coloring together. It was definitely a saving grace!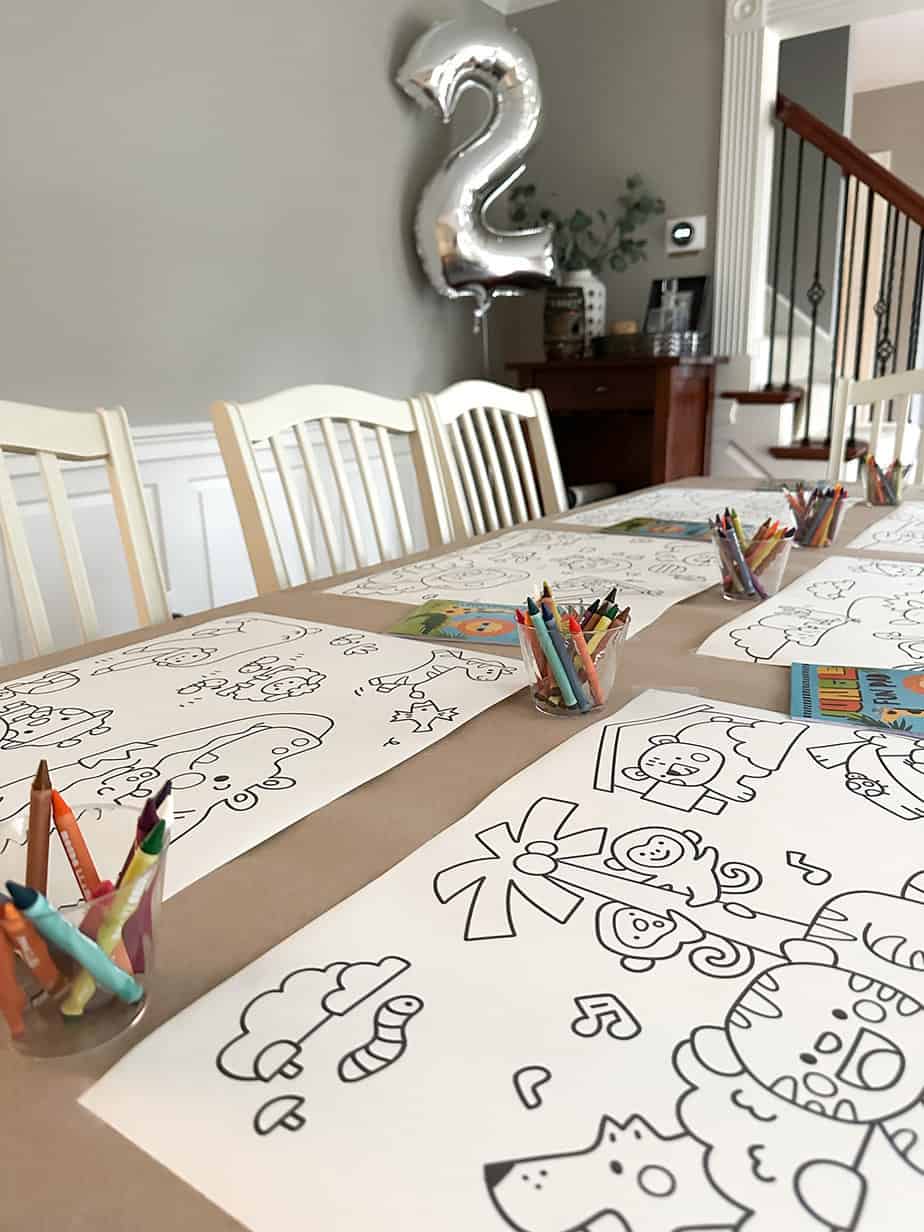 Food
Birthday party food can be tricky – do you feed your guests a meal or snacks or just dessert? Personally, I always like to have something that can fill my guests up while also being easy to eat on the go, aka finger foods. For our Two Wild animal party, I set up three food "stations" that were on theme.
For the herbivores – a big fruit and veggie platter
For the carnivores – nuggets from Chick Fil A
For the sweetivores – animal cookies + homemade funfetti dip and cupcakes in lieu of birthday cake
The most fun and colorful safari cupcake toppers (also from my friends at Ellie and Piper) were the perfect touch to our cupcake set up. All the kids loved picking their cupcake based on the animal topper.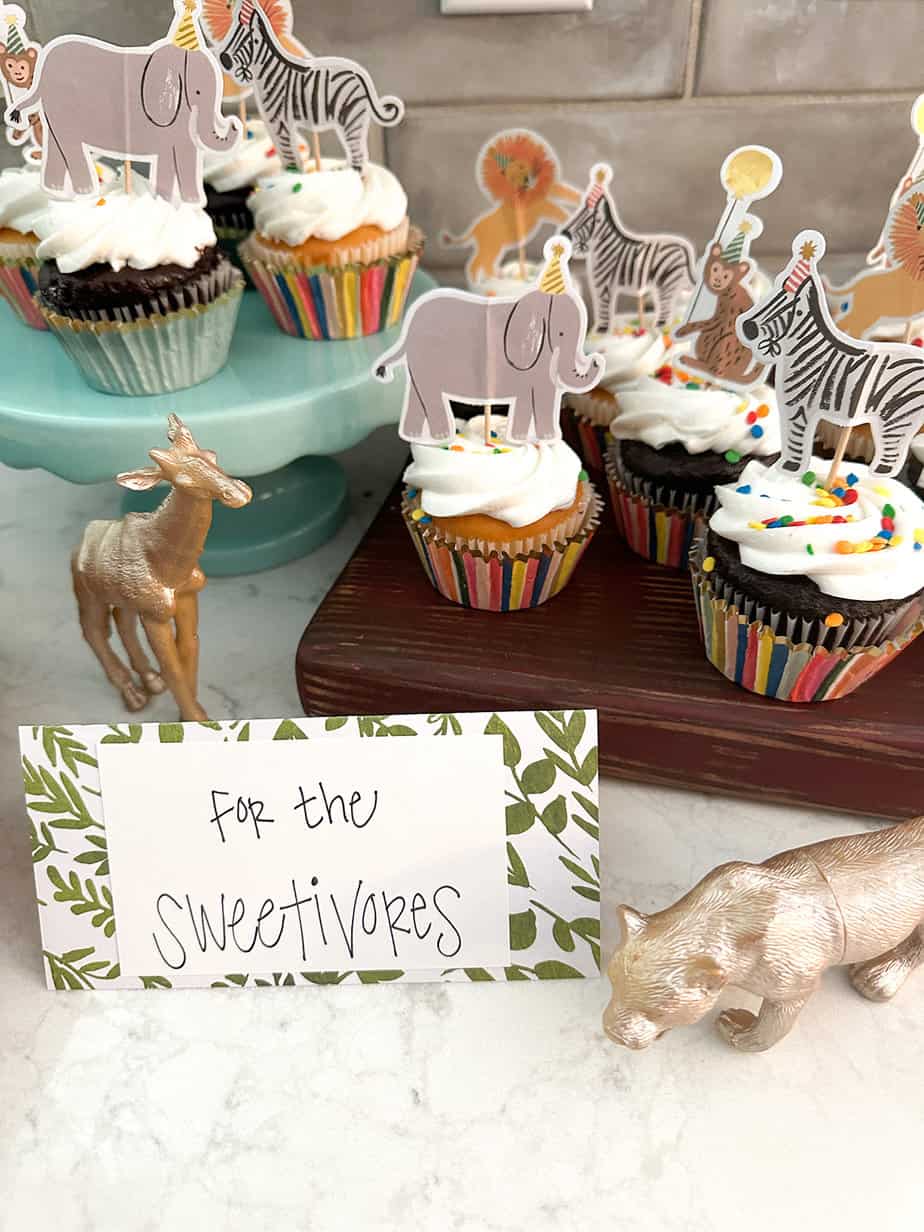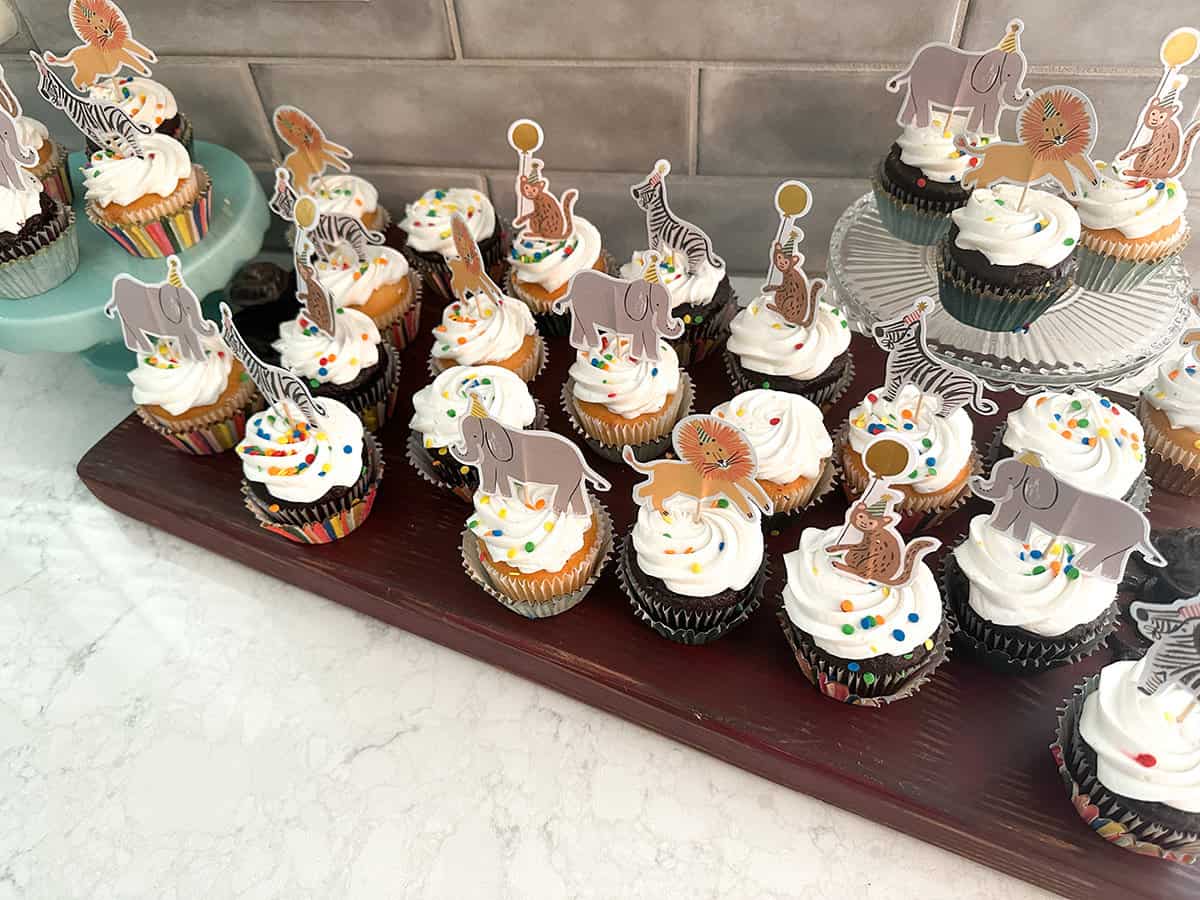 Favors
Party favors are one area I really like to get creative with. We gave glider airplanes away at my son's first birthday and I knew I wanted to do something fun with our animal theme as well. I saw a picture on Pinterest that inspired me to create an "animal adoption" station where kids got to take home a little stuffed animal. These animals turned out to be great quality and everyone had a lot of fun picking out which animal they were going to take home.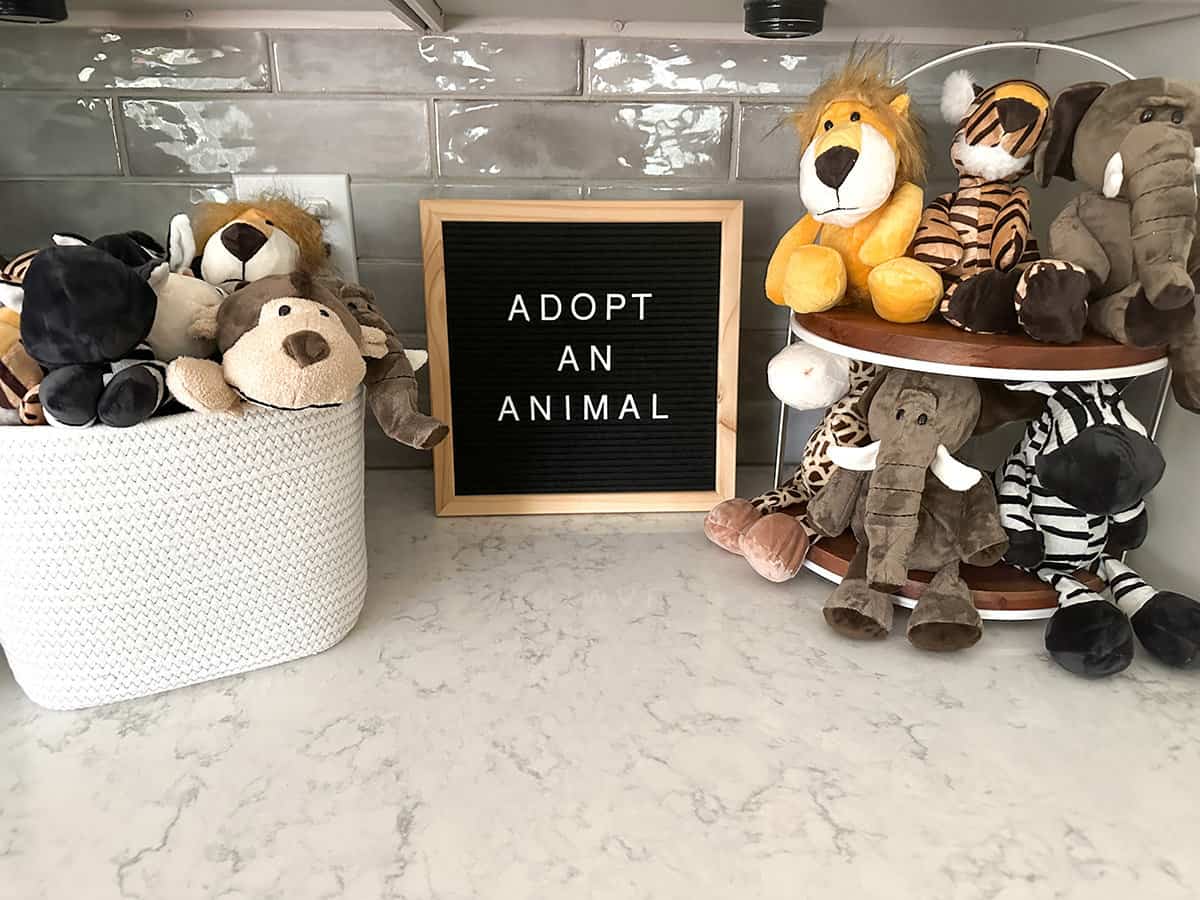 Our Two Wild turned out to be SO much fun. It was perfect for my two year old and he still talks about his animal party. This party will always hold a special place in my heart because it was also the last party we hosted at our old house before moving into our forever home. So many special memories!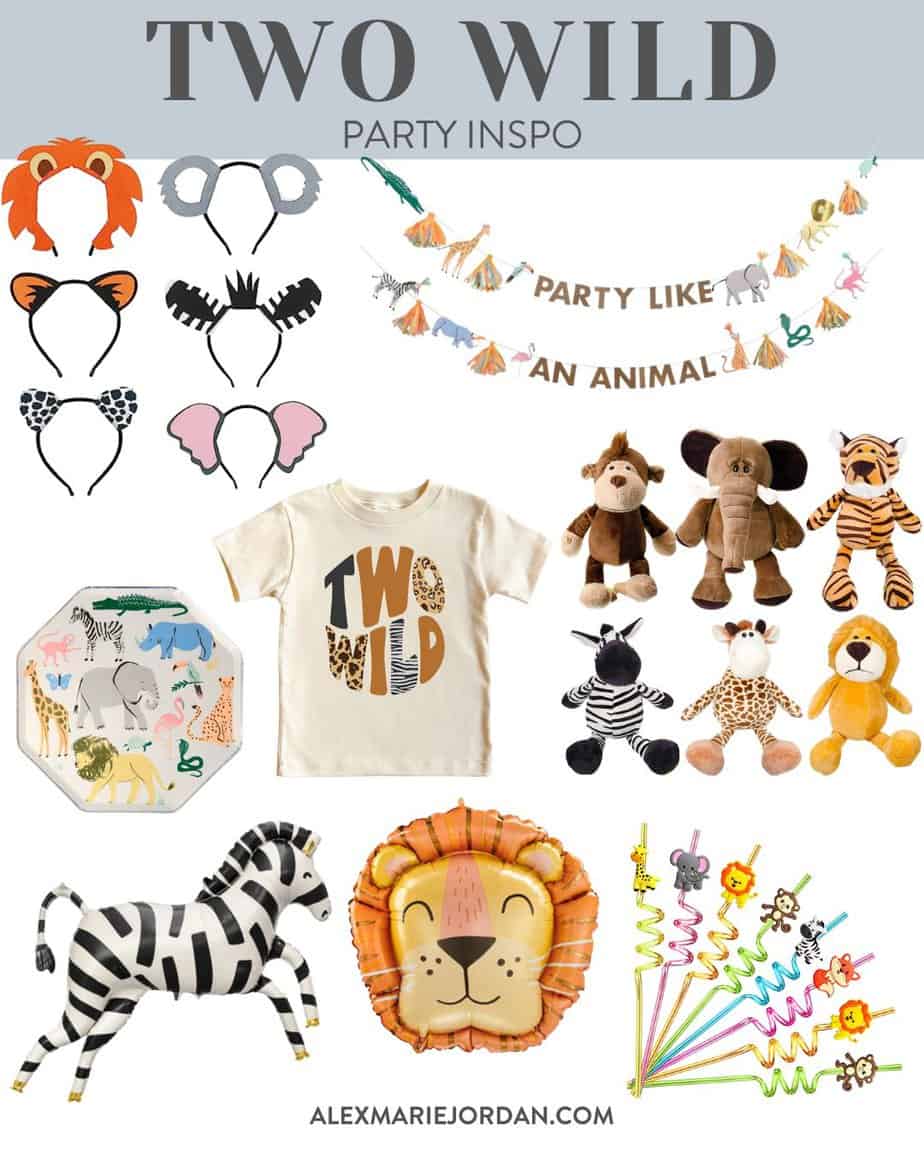 More Posts to Love
Party Favors Kids Actually Want
3 Ways to Save Money on a Party
How to Host a Flower Arranging Party
Kenny and the Jets 70s Themed Party