How to Host a Flower Arranging Party
Hosting a flower arranging class or party is one of the most simple yet fun gatherings you can plan. The supplies are so easy and you can plan for this around a fun holiday like Galentine's or Mother's Day or just host a party for the fun of it.
Coming together with a group of friends to supply flowers also makes this a really affordable party to host. And if you're worried about arranging flowers properly, fear not, I have a helpful printable for you that will serve as a great guide.
Need more party planning or hosting help? Be sure to join my exclusive group, The Simple Hostess, where you can essentially crowdsource all of your entertaining needs.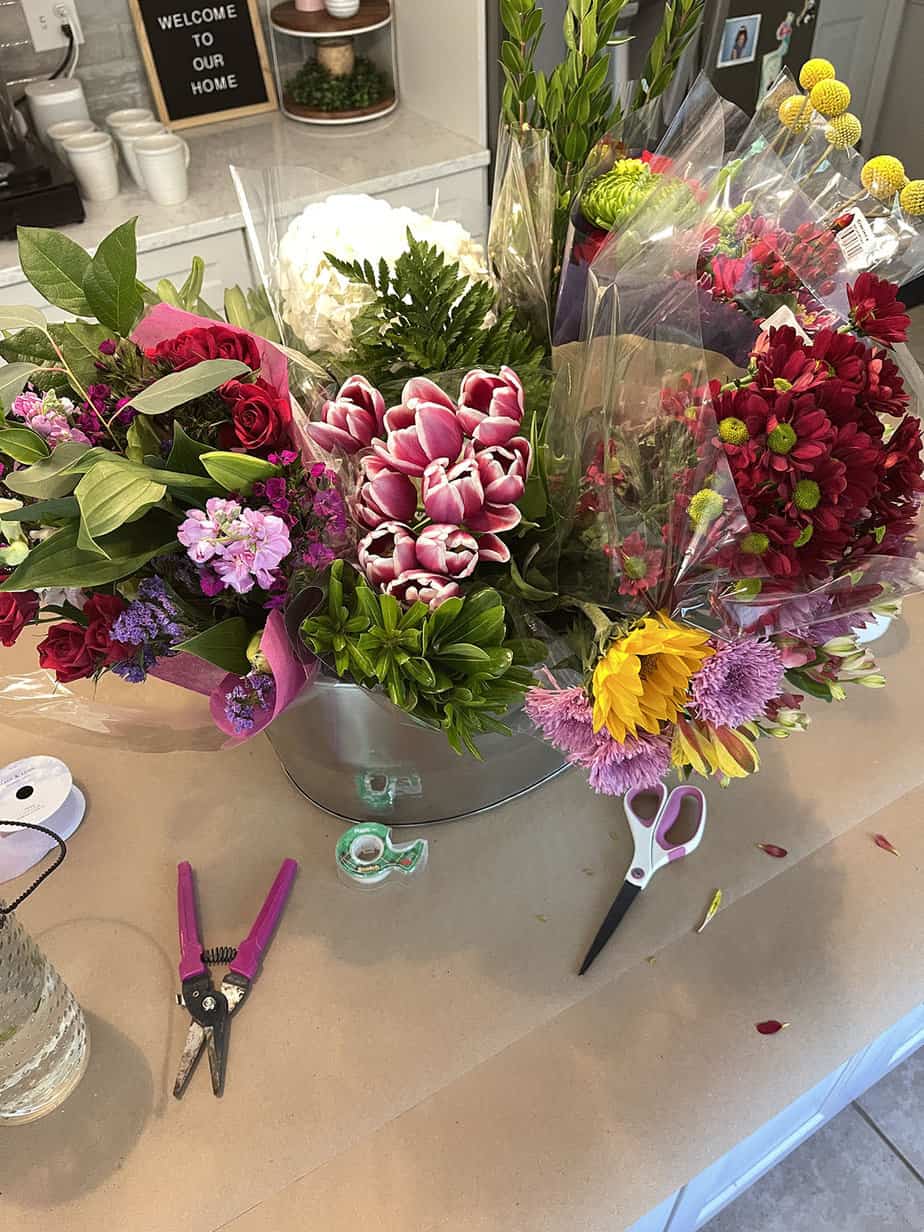 Post may contain affiliate links, which allow me to receive a small commission on purchases you decide to make. As an Amazon Associate I earn from qualifying purchases.
There's no need to be an expert for this kind of party. Throw down some butcher paper, get big buckets of water to keep your flowers in, and have some fun. The variety and beauty of what other people bring makes this gathering so much fun. Who knows what options you will have and what everyone's arrangements will end up looking like.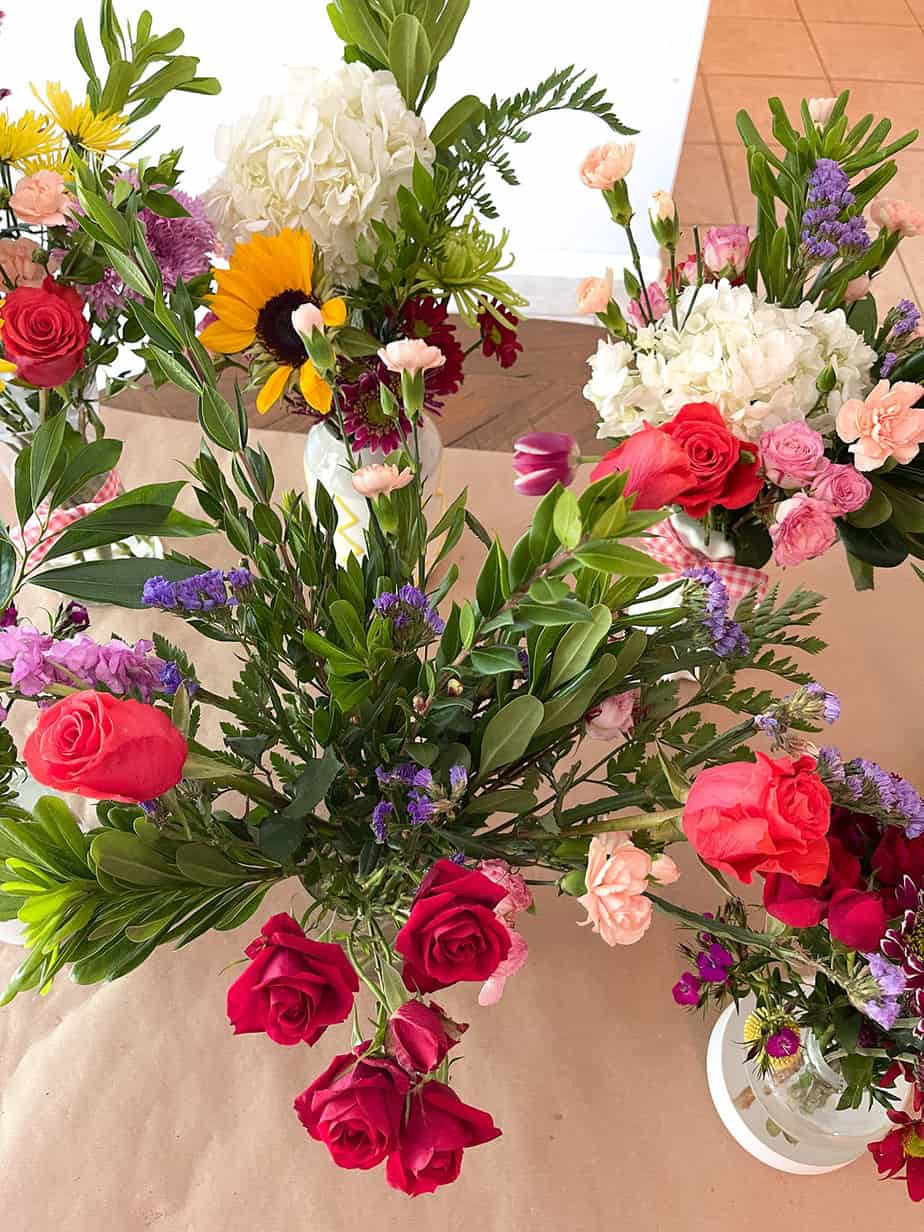 HOW TO PLAN A FLOWER ARRANGING CLASS
Come up with your invite list first and foremost. Decide who you'd like to invite and if this will be celebrating any particular occasion or holiday, or if it's just for fun.
When inviting your friends to a flower arranging party, the two big caveats are that you need to ask them to bring their own:
Flower bouquet (1-2 bouquets per person is usually a great start)
Vessel of their choice (mason jar, vase, etc)
*If they have their own floral shears or good scissors, that's great, too!
The idea of this type of floral arranging get together is that everyone brings a bouquet or two of their own to add to the "pile". Once gathered, you will all be able to pick and choose from a large variety of flowers and greenery to create your own unique floral arrangement.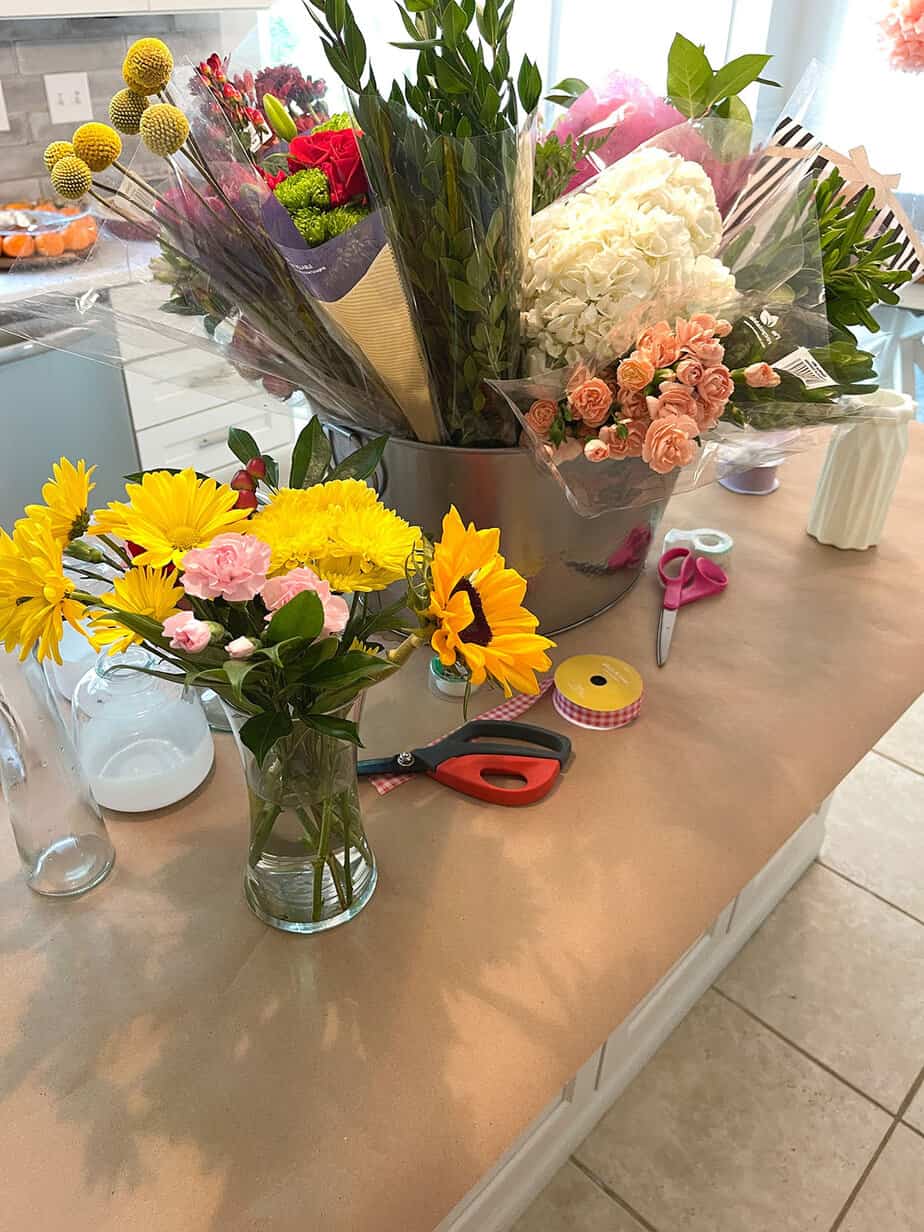 SUPPLIES NEEDED
Flower bouquets (1-2 per person brought by each individual)
Vases, jars, etc (brought by each individual)
Shears, scissors, sharp knives
Floral foam, wire, twine, tape – optional but useful
Decorative ribbon for vases – optional
SETTING UP
I recommend getting a large bucket or a few big vases where people can drop their flowers in water once they arrive at your home. For my own flower arranging party, I used a large metal drink container that was filled with cool water for my guests' bouquets.
Butcher or kraft paper is really nice to lay down over your table or whatever flower arranging surface you'll be working on. It will protect your table or counters but also serves as a good work space. It will also be helpful to have a large trash can or two around for plastic wrappings, leaves, stems, etc.
Make sure to have a designated space for where you'll be arranging bouquets. Have your supplies laid out and ready to go, so people can add their flowers to water and set down the vases they brought.
What's a party without snacks and drinks?! If the main focus of your gathering is the flower arranging class, keep the refreshments simple. You could do a potluck style and ask everyone to also bring an appetizer to share. If you're doing a brunch, maybe some good pastries and mimosas. It doesn't have to be fancy to be delicious!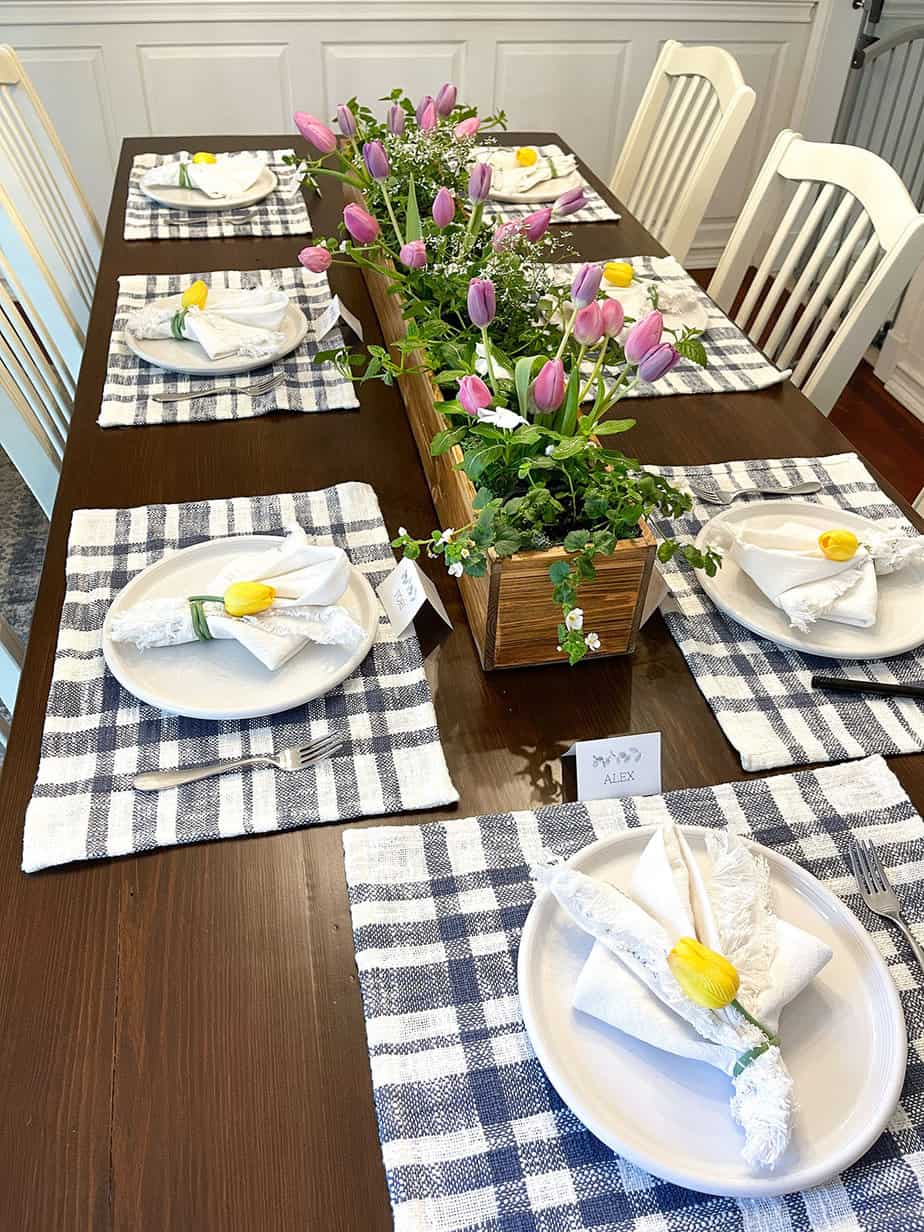 HOW TO GUIDE THE PARTY
Let your guests settle in and once you're ready to begin, unwrap all the bouquets and place them back into water where guests can grab them more easily.
Starting with floral tape or foam can be a great tactic followed by placing foliage or greenery into the vase first. Grab my FREE floral arranging printable to see the simple 4-step process I personally use. Using a guide like this can be really helpful for those who may not feel as comfortable arranging a bouquet. Be sure to remind your guests that this is all in good fun and no one has to be a professional.
Turn on some fun music and get to work! Seeing the creativity of yourself and your friends is such a joy. Don't forget to take lots of pictures and have people show off their arrangements before leaving.
This is hands down one of easiest but also one of the most fun parties I've ever hosted. Your friends will be thanking you for such a simple and enjoyable time together. So what are you waiting for… when are you hosting a flower arranging class of your own?!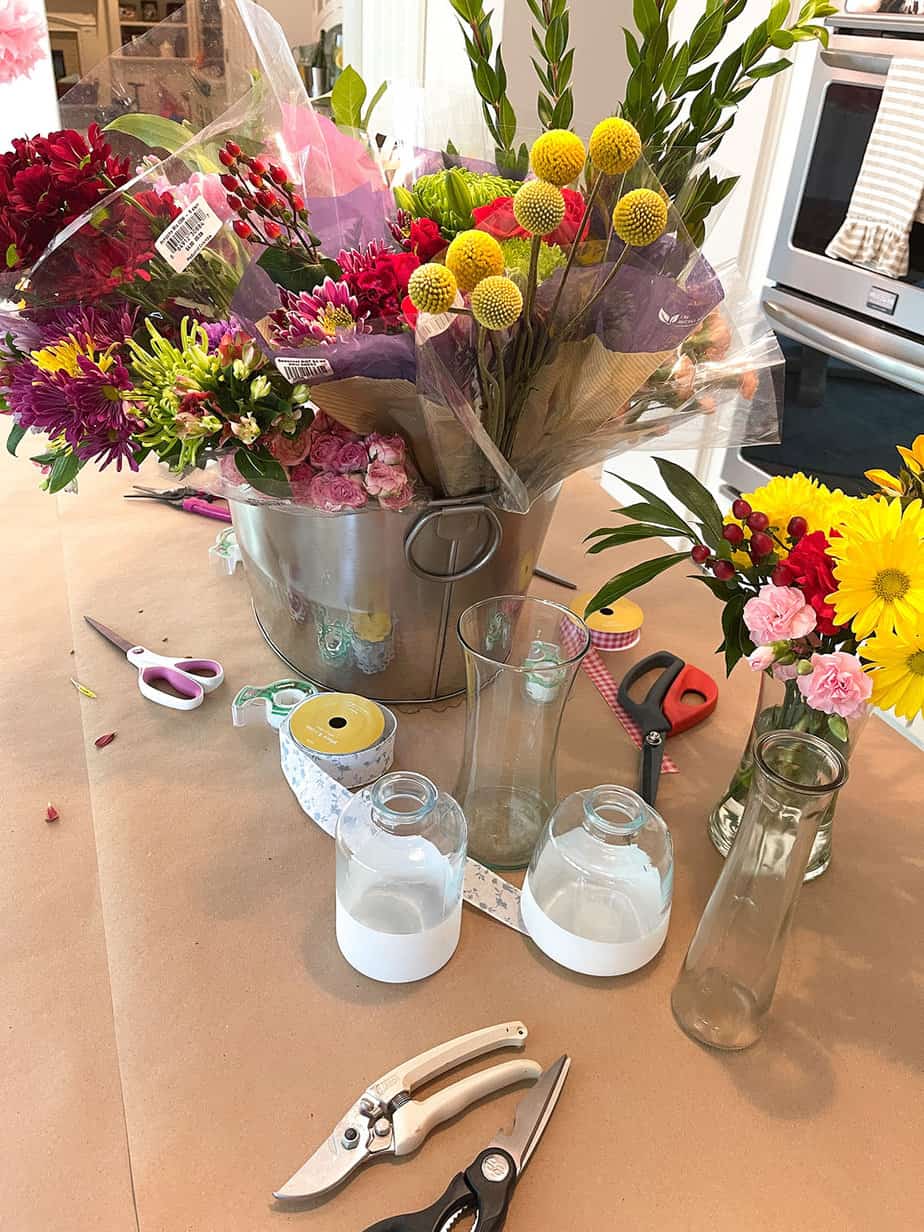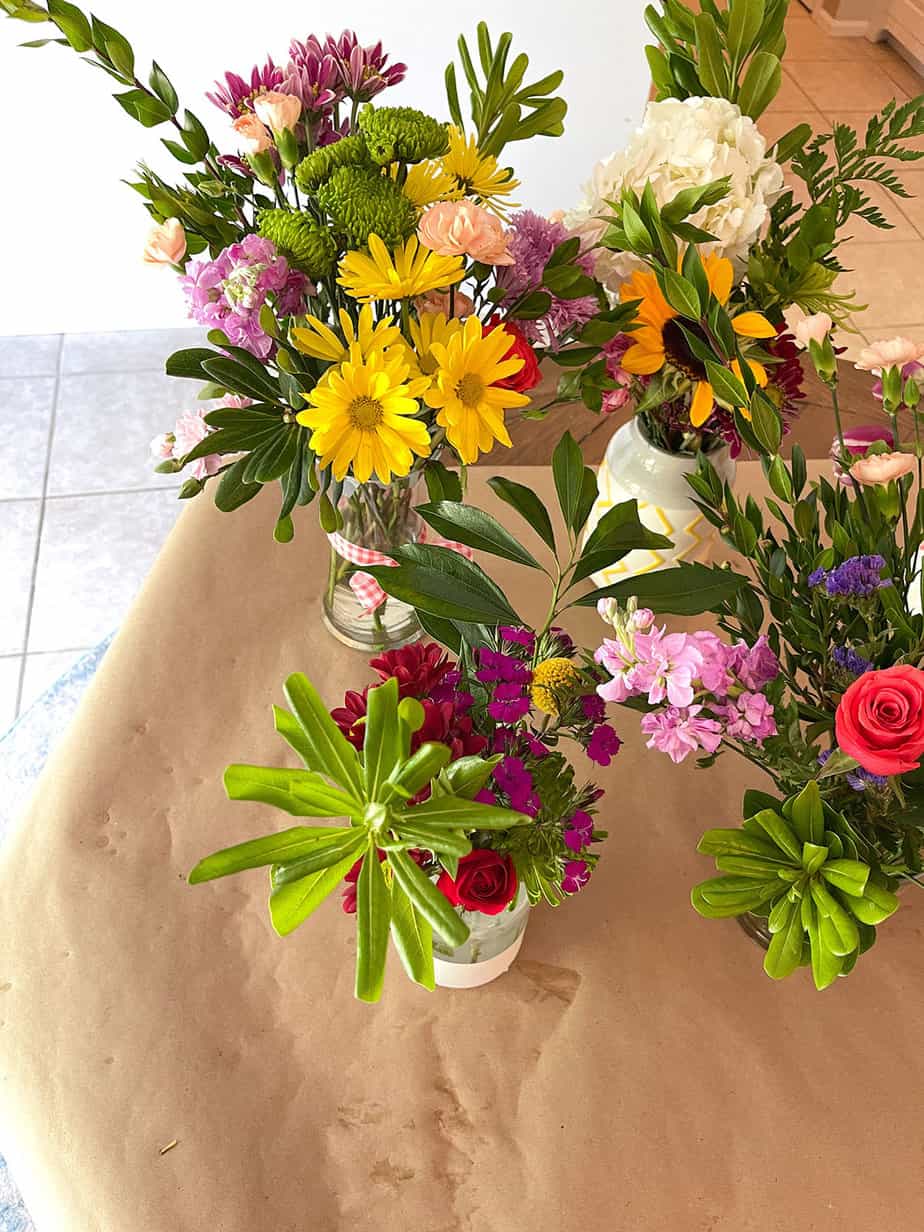 More Party Ideas
How to Throw a Favorite Things Party