Throw the Best Oh Twodles Birthday Party
If you're not familiar with Mickey Mouse Clubhouse, "Oh Toodles" is a phrase from that show. It's very popular with toddlers, including my own. For my daughter's second birthday party, we settled on an Oh Twodles birthday party theme. It was full of polka dots, the cutest Minnie Mouse cake topper, and lots of fun.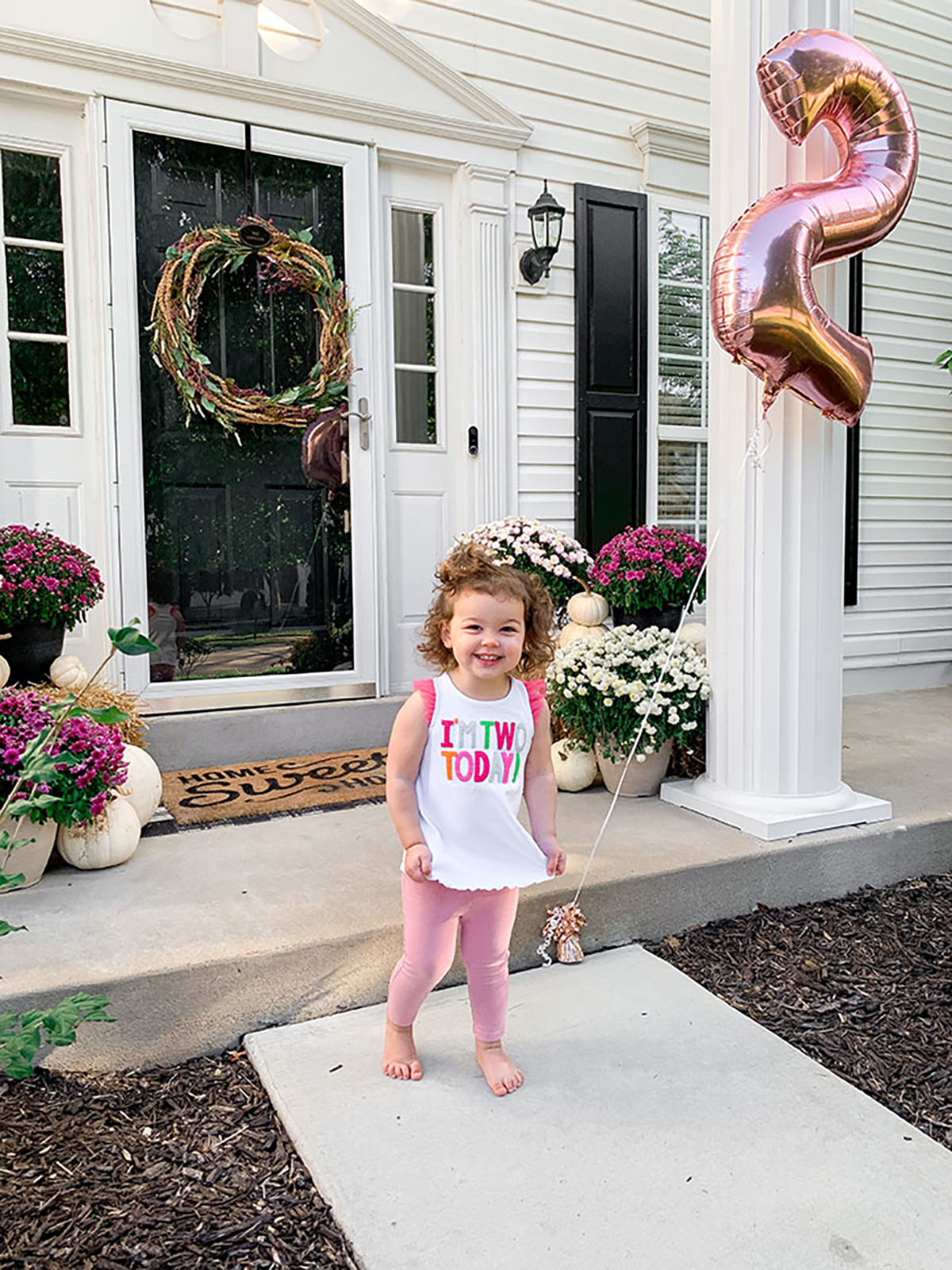 With a daughter in the thick of a Minnie Mouse stage, we wanted to capitalize on that and give her a special Minnie birthday with this Oh Twodles party. The party was simple and can easily be replicated for a Mickey or Minnie Oh Twodles birthday.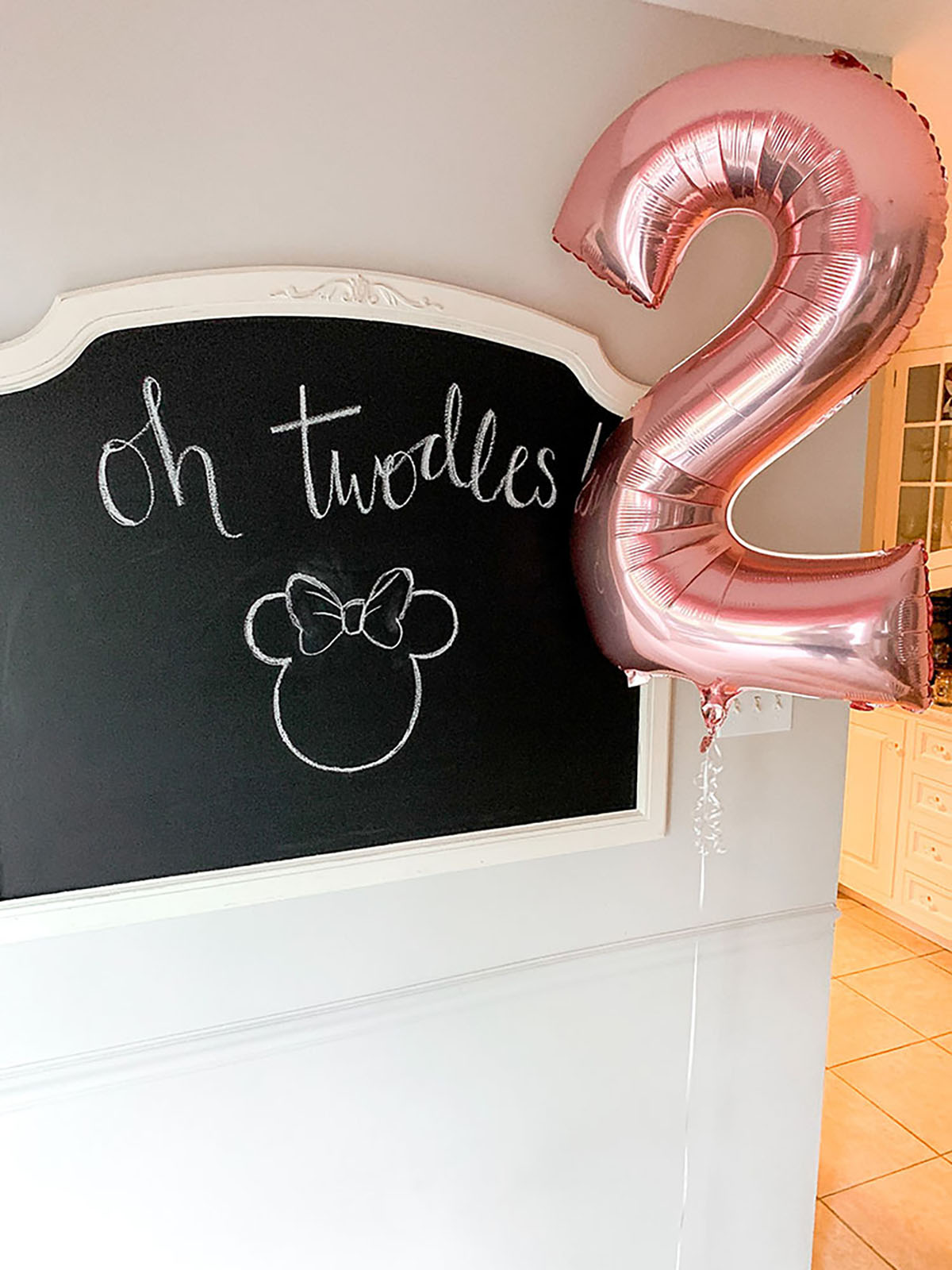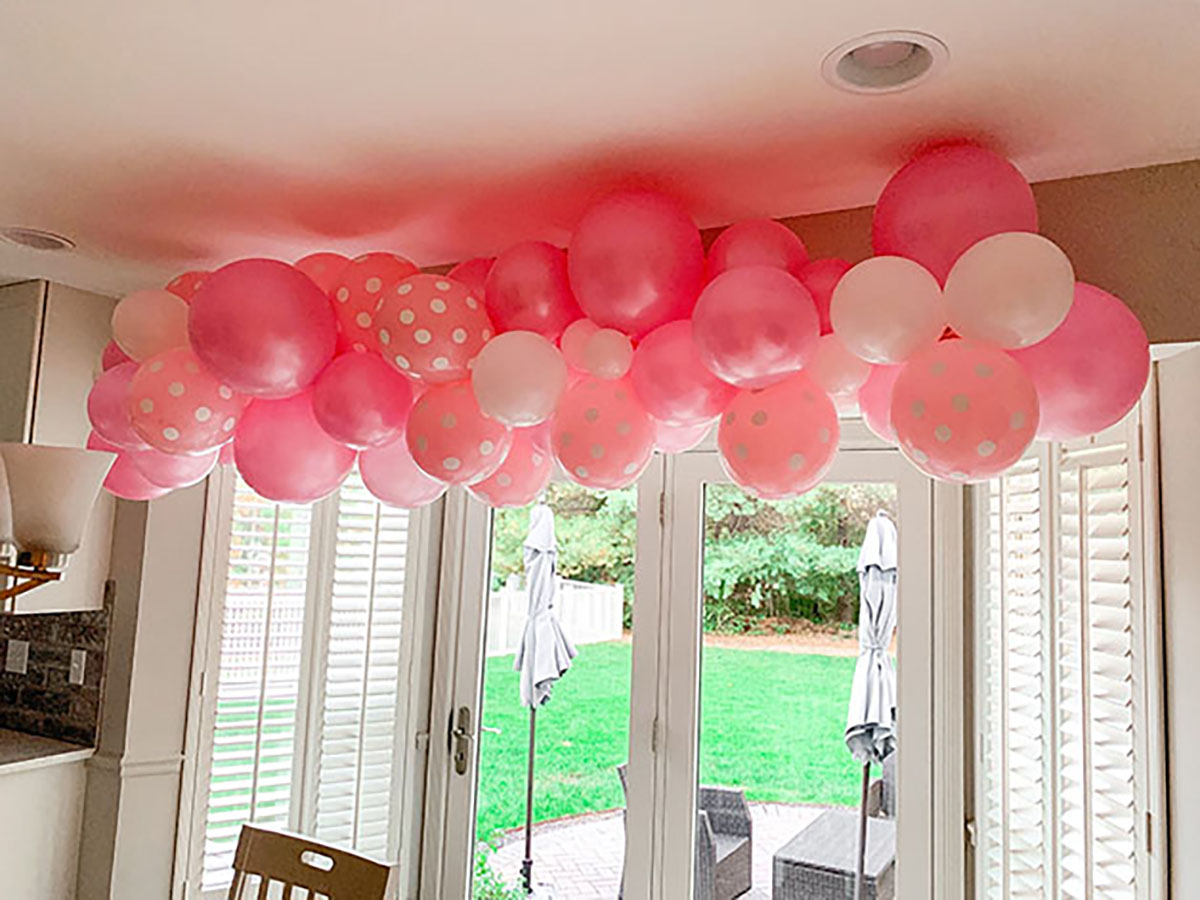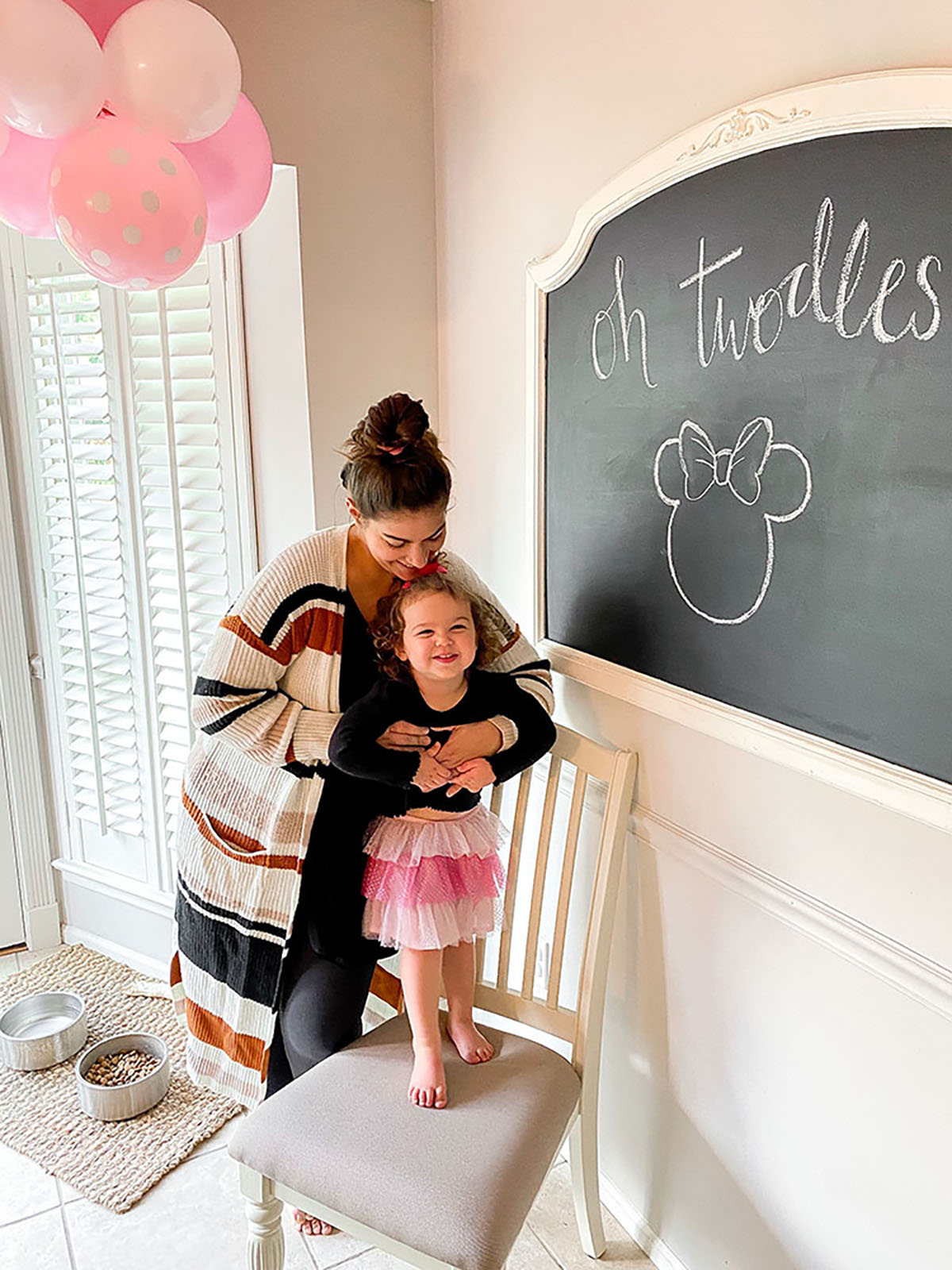 DECOR
This party was done on a super small scale and low budget. The biggest splurge was a balloon garland from Party Hop. Their balloons are amazing and balloon garlands are always a fun touch to a party. Kennedy loved her Minnie Mouse themed balloon arch. If you're looking for more of a DIY balloon garland option, here are some of my favorites.
diy balloon garland / arches
Don't forget a balloon pump – great to have on hand for any celebration!
SWEETS
The birthday cake topper was such a simple party hack… I got a plain vanilla cake from Whole Foods (delicious!) and bought this Minnie Mouse cake topper from Etsy. The Minnie ice cream cups were another Etsy find and a perfect size for small servings of ice cream.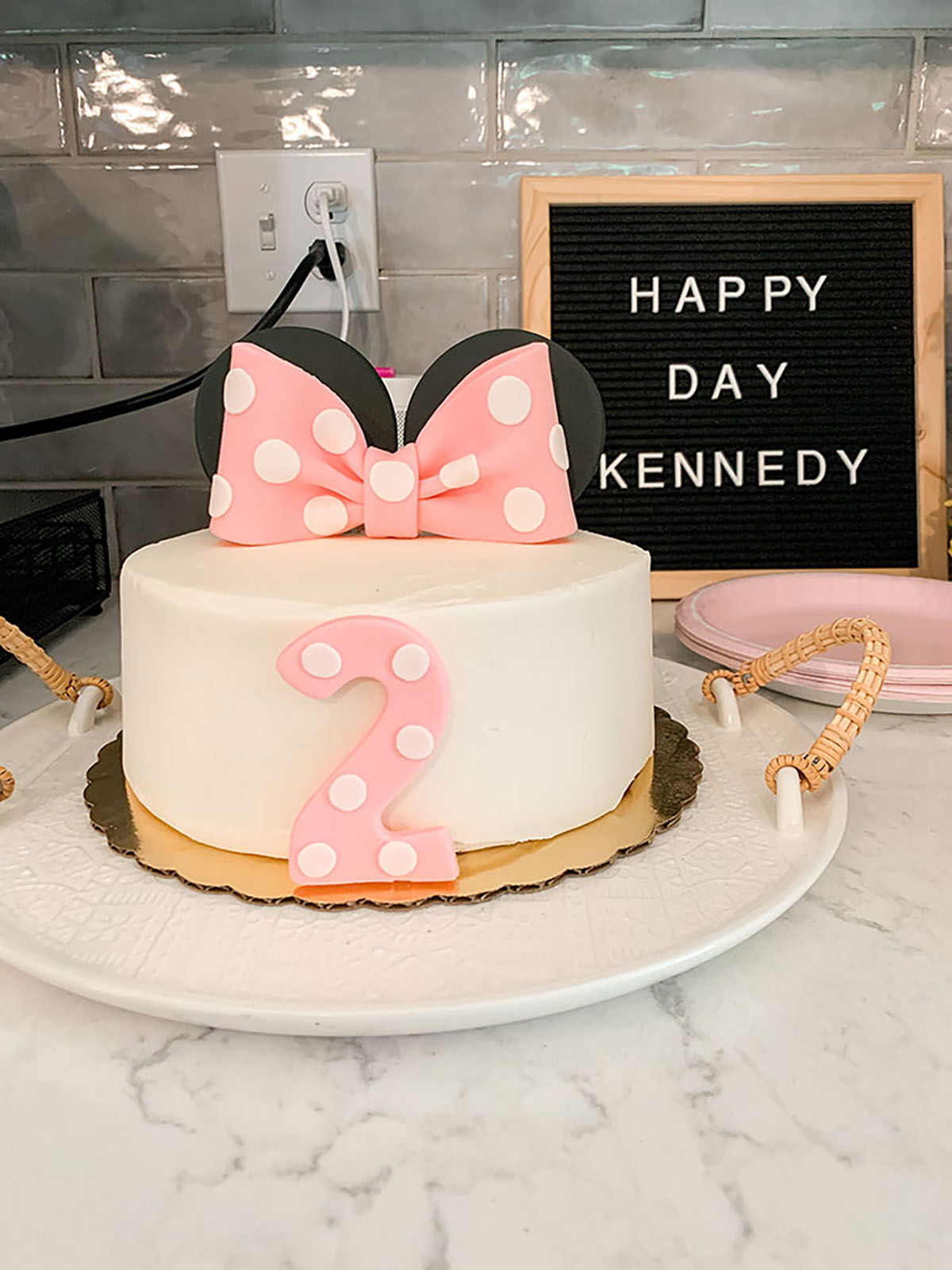 I also put a cute Minnie inspired outfit on my daughter for our get together that consisted of a black tee and cute pink polka dot tulle skirt I bought from a local children's resale shop for $2. She looked adorable and thought her "birthday dress" was beautiful and very fun to twirl in.
Check out the rodeo themed party we threw for her first birthday and a super fun 70s themed party when she turned three.
More Party Ideas
Looking for more inspiration for hosting, gathering and celebrating? We'd love to have you join the exclusive Simple Hostess community on Facebook – a place where you can stop by to ask questions, get inspiration, share your own hosting tips and tricks, and so much more.
How to Host a Flower Arranging Party
Time Flies Airplane Birthday Party
How to Throw a Favorite Things Party