Kennedy's New Big Girl Room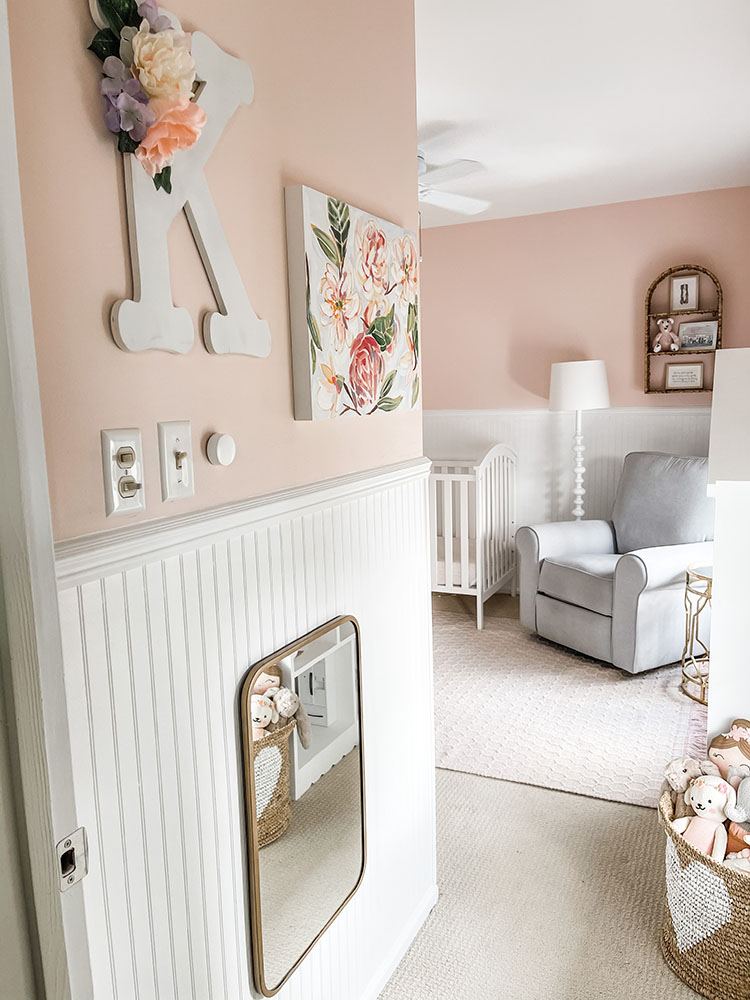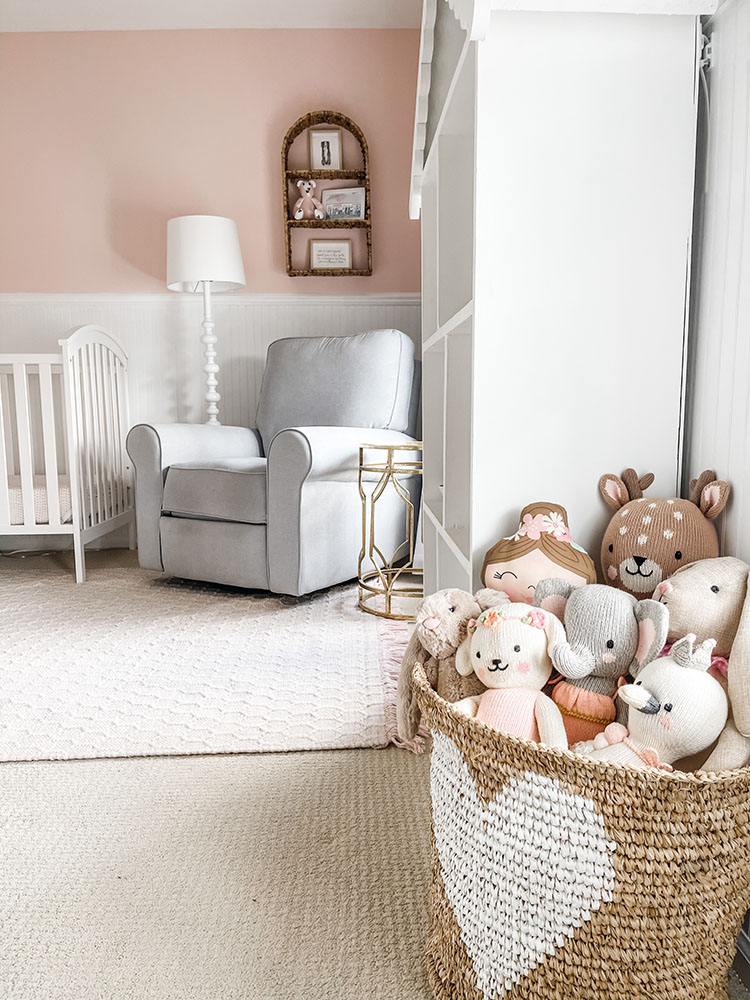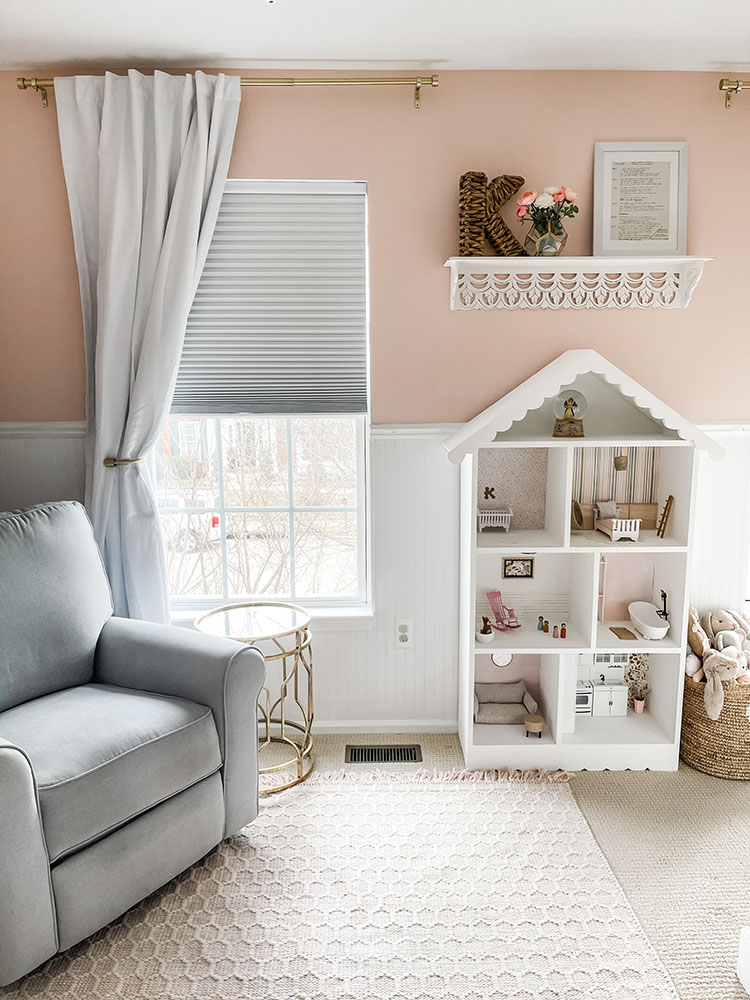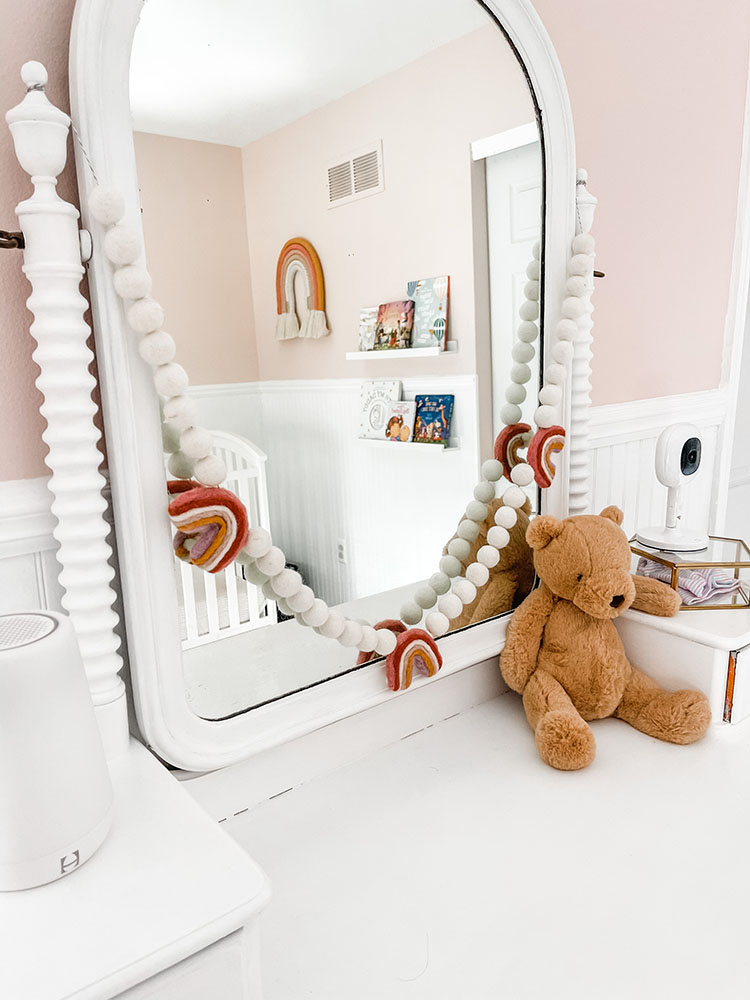 So excited to share Kennedy's new big girl room with you today! When we found out we were expecting baby #2, I started dreaming about what this room would be. We knew we would keep the nursery as is for any future babies, so moving Kennedy to another bedroom was always part of the plan.
We also knew that we wanted to move her a couple months before her baby brother's arrival in order to give her plenty of time to adjust. Michael suggested right after the new year, which ended up working out perfectly. So, we were able to spend basically all of December sprucing up this bedroom and getting things just right for her before we moved over her crib.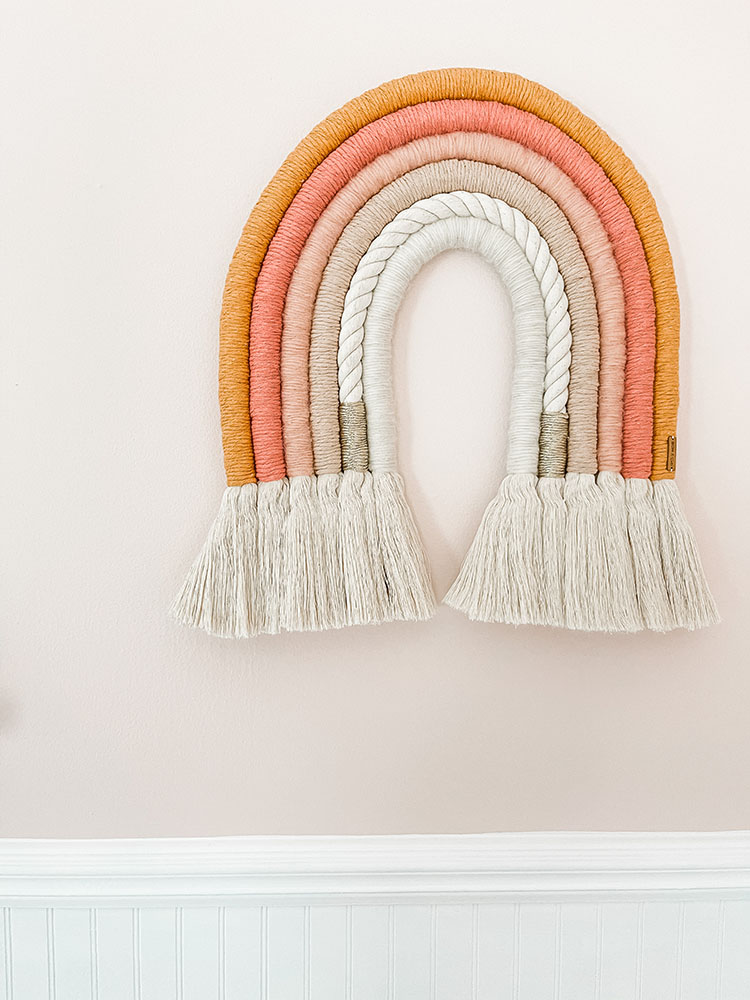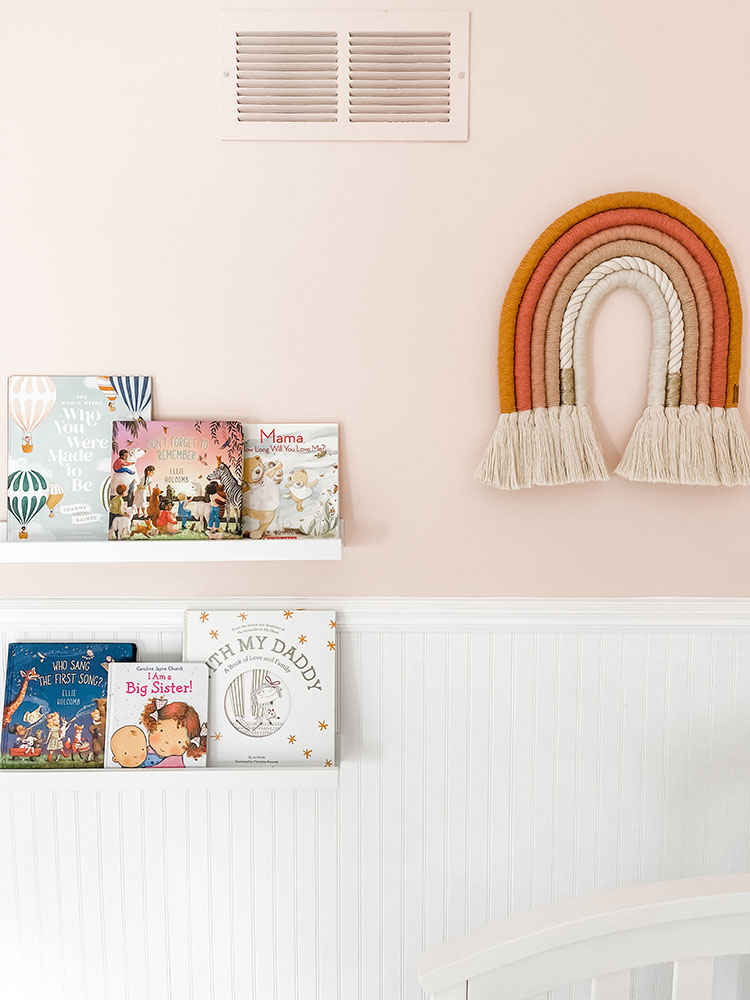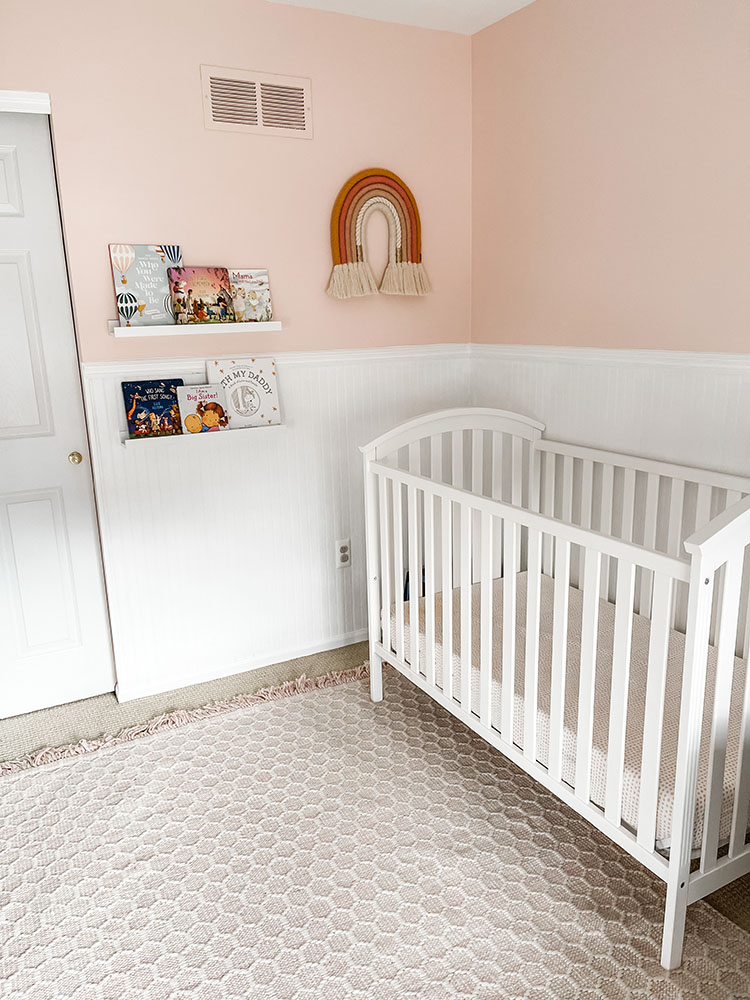 To start, the inspiration for her bedroom began with this macrame rainbow. I found this incredible company in Australia that makes these, and with Kennedy being our rainbow baby, it just felt right. It was sort of a splurge and my one big purchase I made for her new room. I'm so happy with it though. It's such a pretty and fun, girly touch. I really wanted the room to feel feminine and grown up in a way that she can truly continue to mature into this room as she gets older. With that in mind, the details are pretty simple and clean. Michael and I love it but more importantly, so does our sweet Kennedy.
I've got lots of pictures to share of Kennedy's new big girl room and will source everything I possibly can, so be sure to check that list out at the end of the post. If something is missing or you have more questions, just leave a comment or shoot me a message and I'll do my best to help!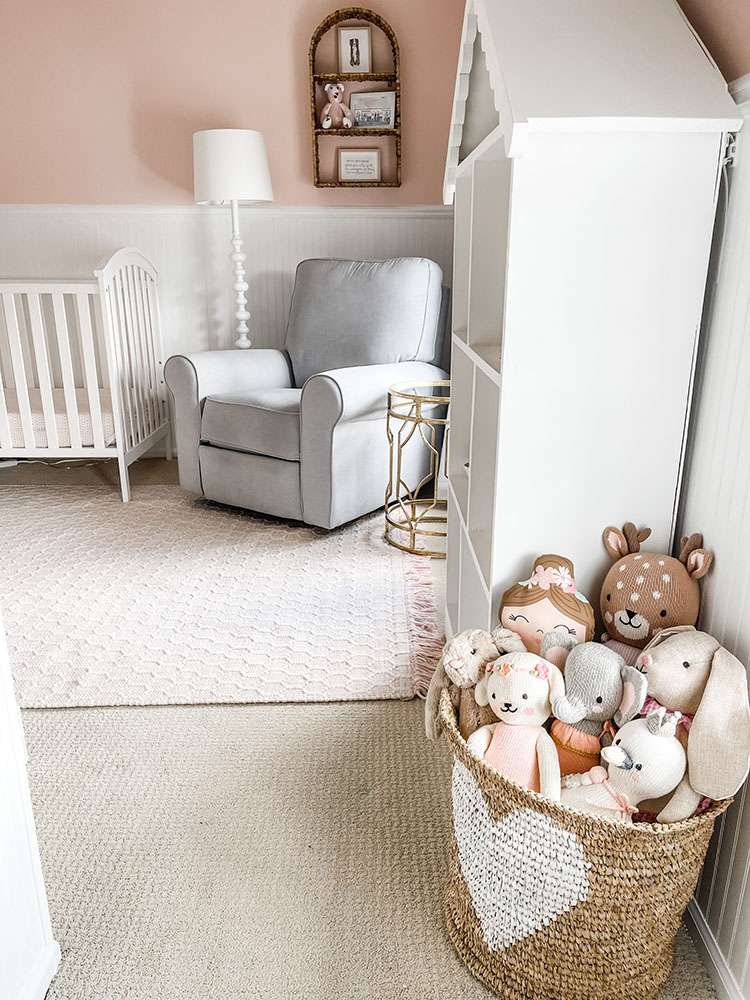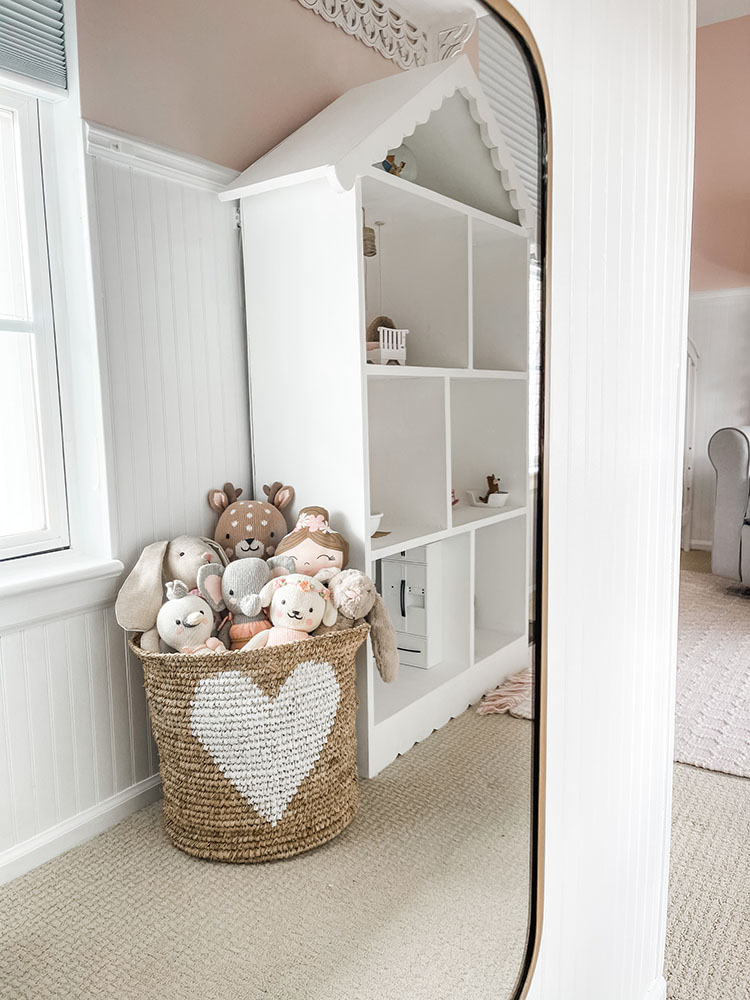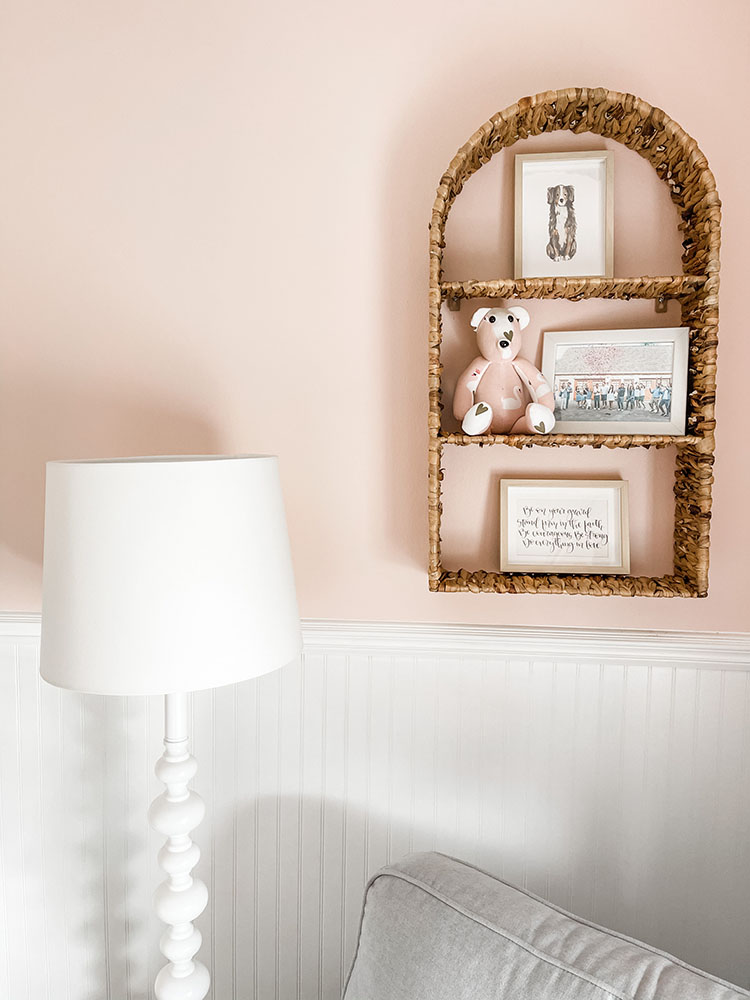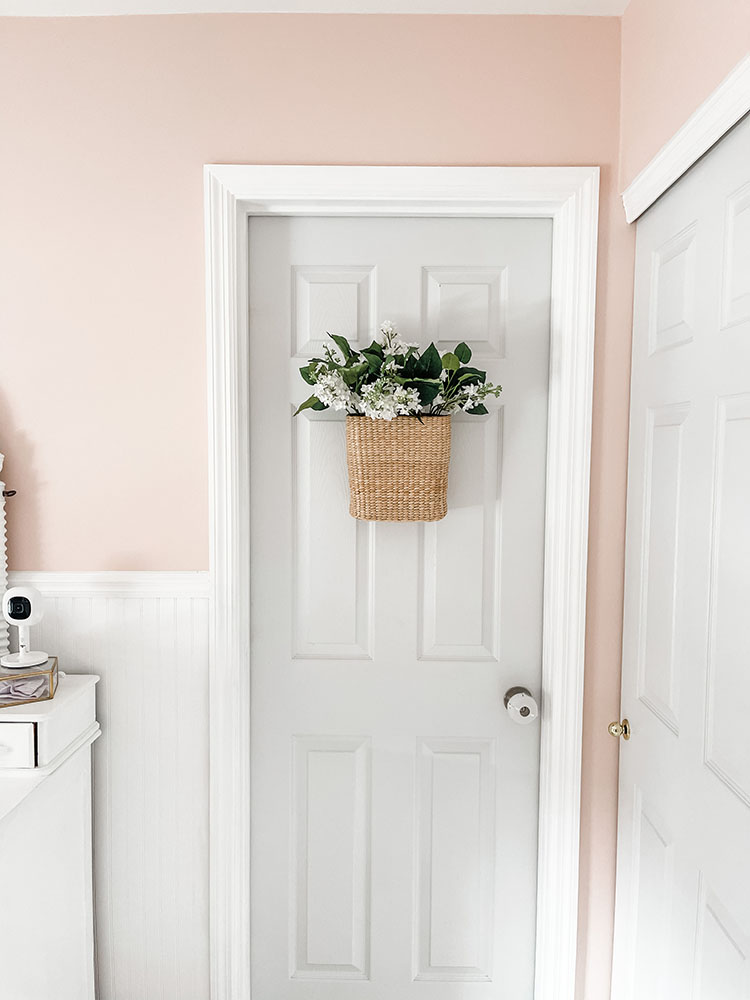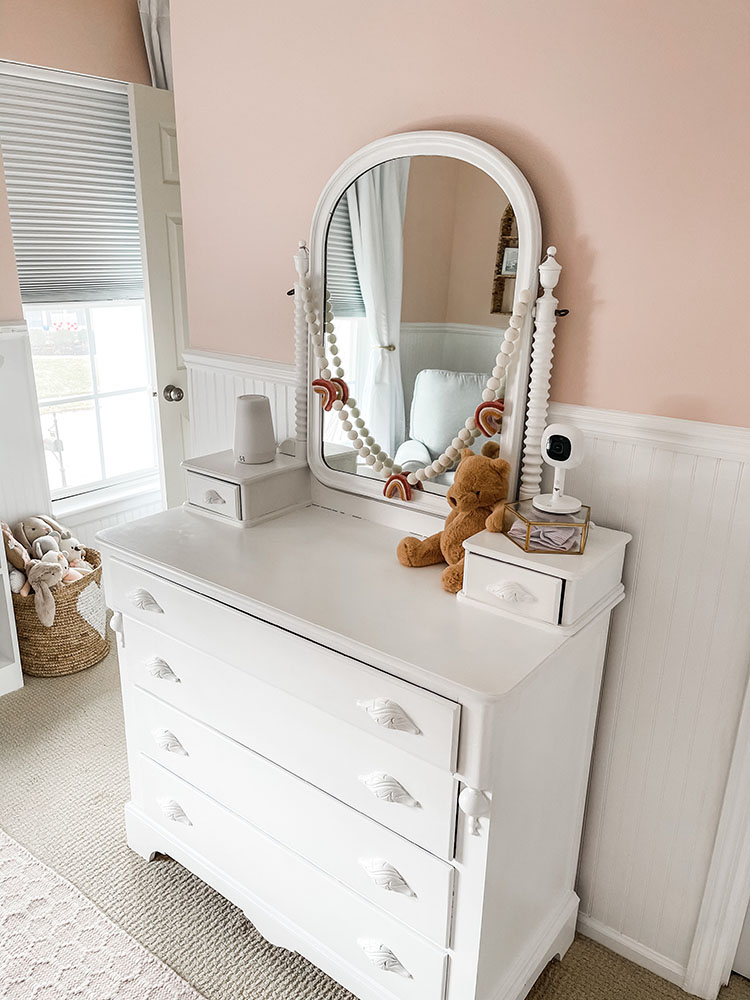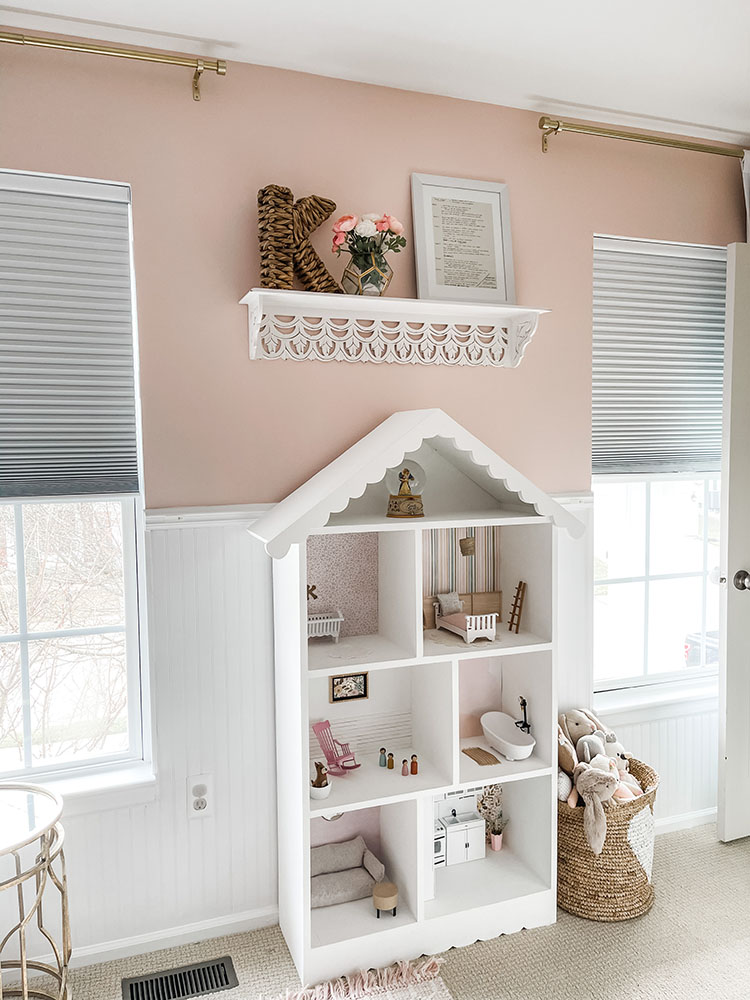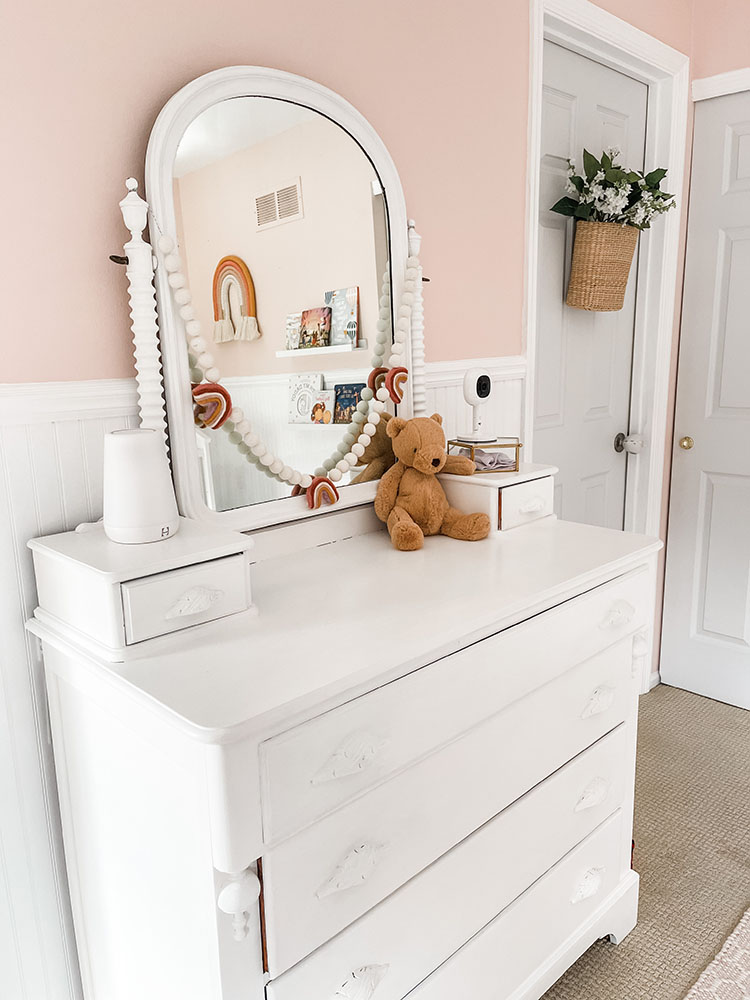 Kennedy's Room Sources
Wall color :: Behr Stolen Kiss (Flat finish)
Beadboard color :: Behr Ultra Pure White (Satin finish)
White "K" letter :: DIY project from her nursery – large wooden letter and flowers from Hobby Lobby. Spray painted the "K" white and added flowers with a hot glue gun.
Floral art work :: custom piece by Katherine Miller Knuth
Gold mirror :: HomeGoods
Raffia heart basket (we have size large)
Pocket Angel doll
Curtain rods (in "brass")
Drapes (in "white")
Curtain holdbacks (in "brushed brass")
Dollhouse :: DIY project for Kennedy's 2nd birthday. Check out the post here.
Glider (in "brushed crossweave light grey")
Rug (in "baby pink" – we have the 6×9 size)
Wicker wall shelf :: HomeGoods
Bernese Mountain Dog artwork (many more dogs to choose from!)
Memory bear (her 1st birthday gift from Michael and I using two of her newborn outfits)
Scripture print :: Jenna Jordan Studio
Crib (no longer available but similar linked here and here)
Macrame rainbow (Dreamer Rainbow in "peachy twist")
Floral basket on back of bathroom door
Dresser :: The White Rabbit (painted with Behr Ultra Pure White in Satin finish)
Gold display case :: HomeGoods (similar here)
Shelf over dollhouse :: HomeGoods
Wicker letter "K" :: HomeGoods