Kenny and the Jets 70s Themed Party
Ka-Ka-Ka-Kenny and the Jets! I'm so excited to share all the fun details of our Kenny and the Jets 70s themed party to celebrate Kennedy turning three. After her first rodeo and Oh Twodles, I've had this party theme in my head for a couple of years now and it was so fun to bring it to life!
If you're not familiar with the Elton John song "Benny and the Jets" you might be a little confused here… but also, are you living under a rock?! What a great and iconic song! Anyway, I digress.
We've always sung the song replacing "Benny" with "Kenny" and at one point I told Michael that would make an amazing 70s themed costume or party. And here we are.
So now that you're caught up on where this all came from, let's get into the fun stuff.
Post may contain affiliate links, which allow me to receive a small commission on purchases you decide to make.
WHAT WE WORE
Michael and Walker's shirts were made with my silhouette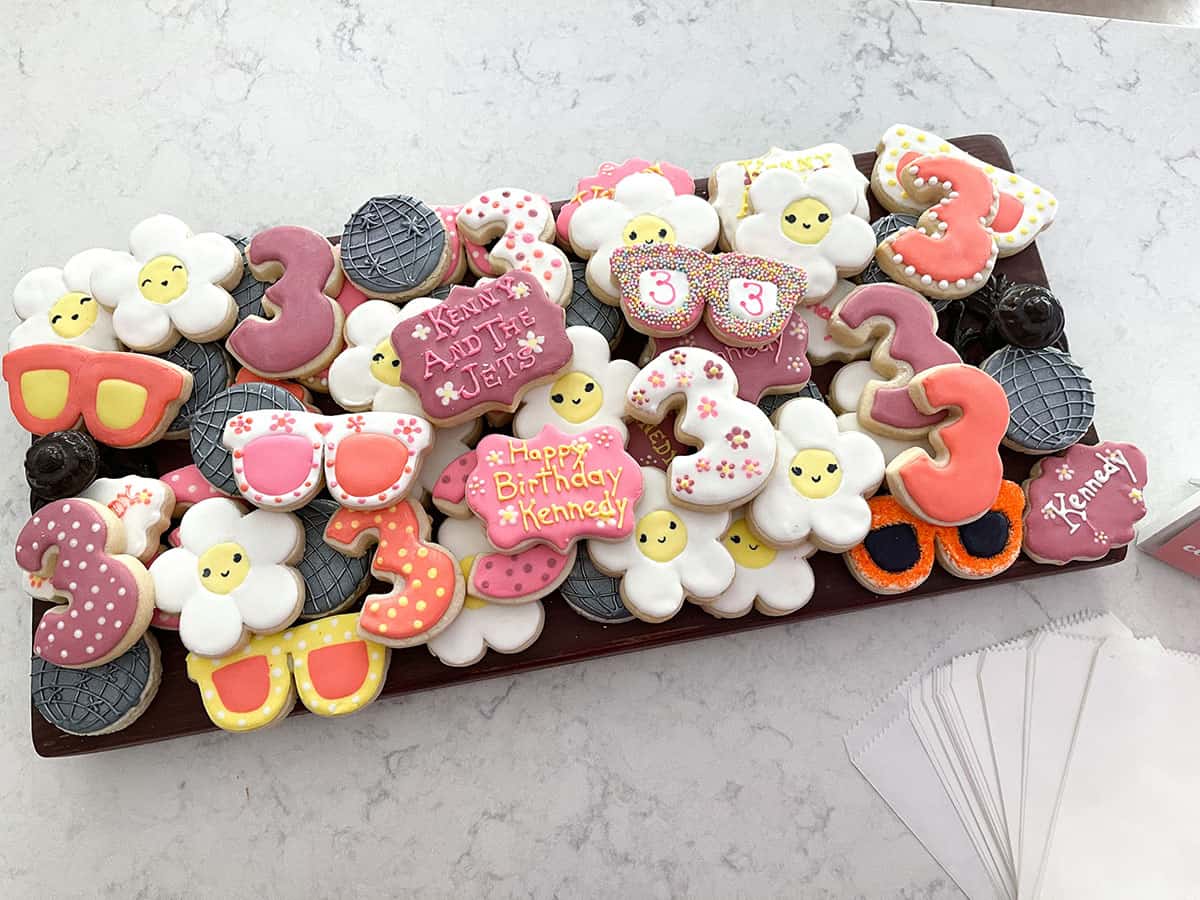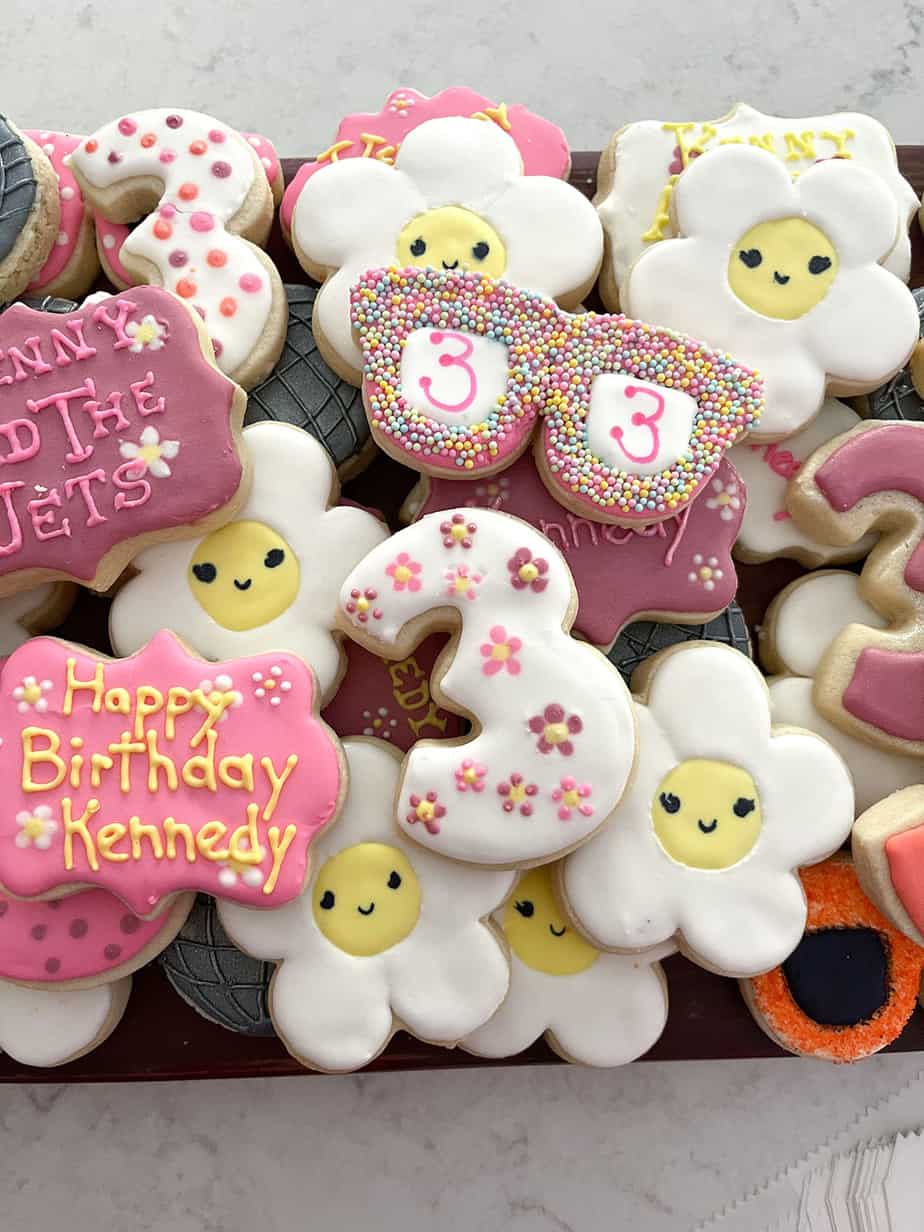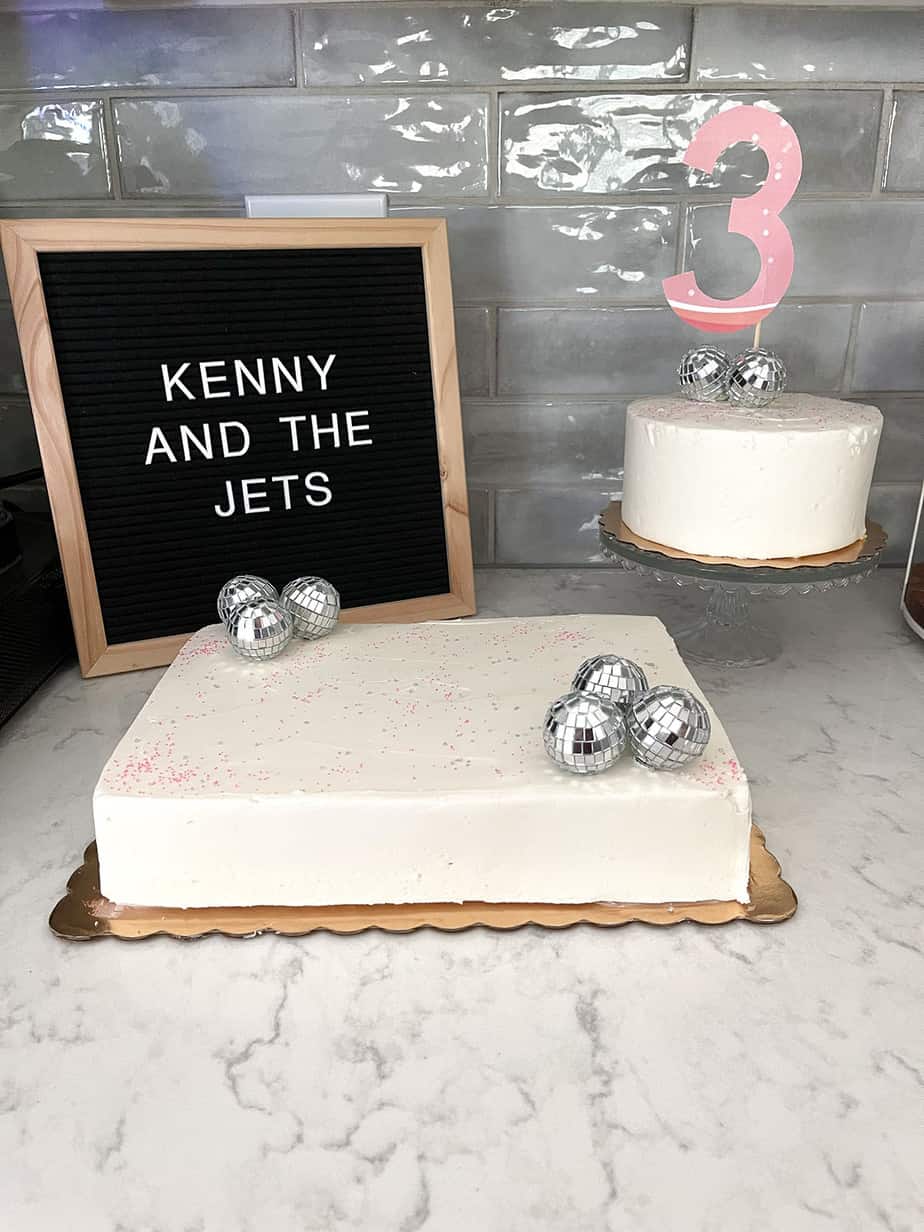 THE DETAILS
Cookies – by Michael's aunt!
Cakes – Whole Foods, my go-to (I always order plain white vanilla cake and add my own toppers)
Mini disco balls (used as cake toppers)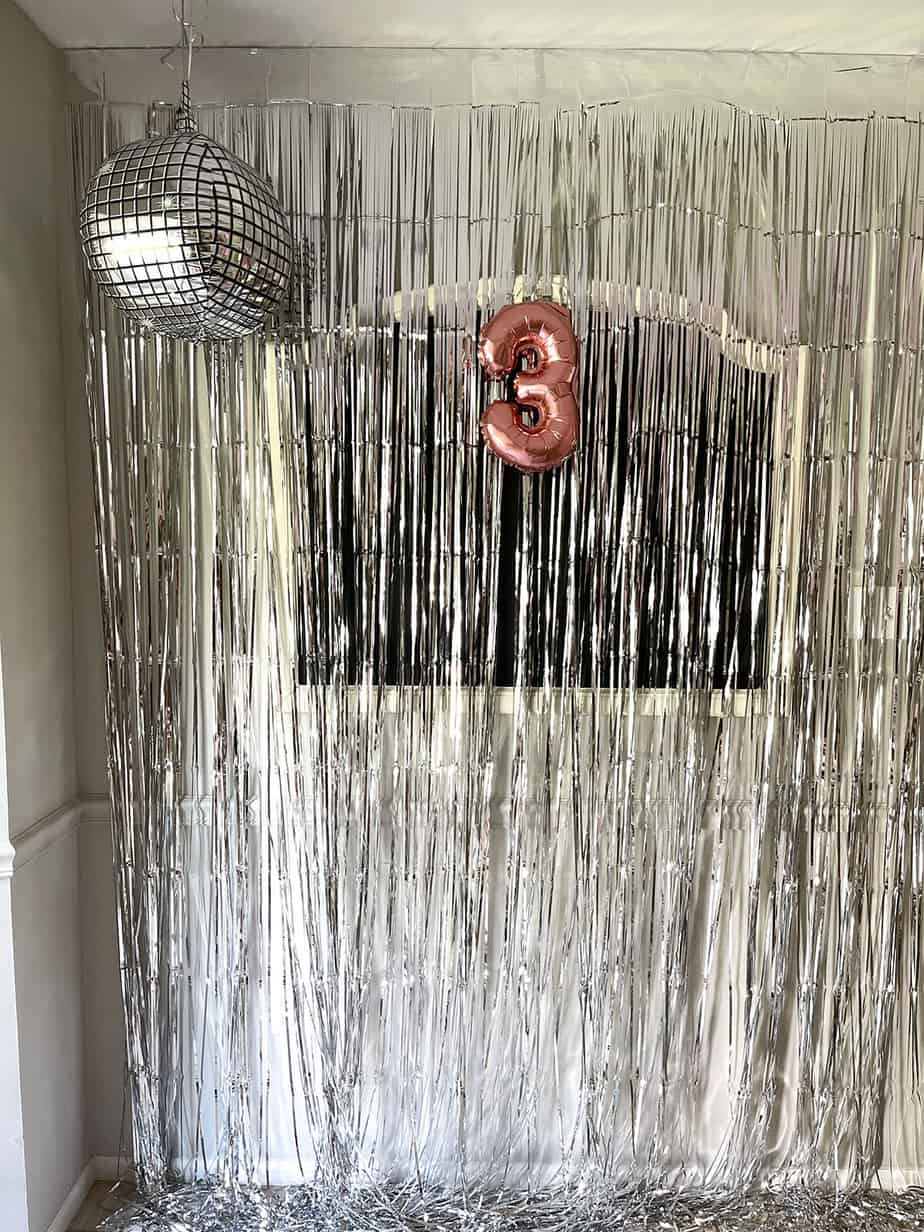 Disco ball balloons – do yourself a favor and grab this balloon pump
THE DRINKS
I also felt like we needed some fun drinks, especially since I live with the resident Mikesologist! We came up with two cocktails for the adults and one mocktail for the kiddos.
RocketMANhattan – just a regular ole Manhattan, one of Michael's favorites
Yellow Brick ROSEmonade – lemonade topped with rose´ (light, refreshing, and DELISH)
Crocodile MOCKtail – lemonade with a splash of strawberry syrup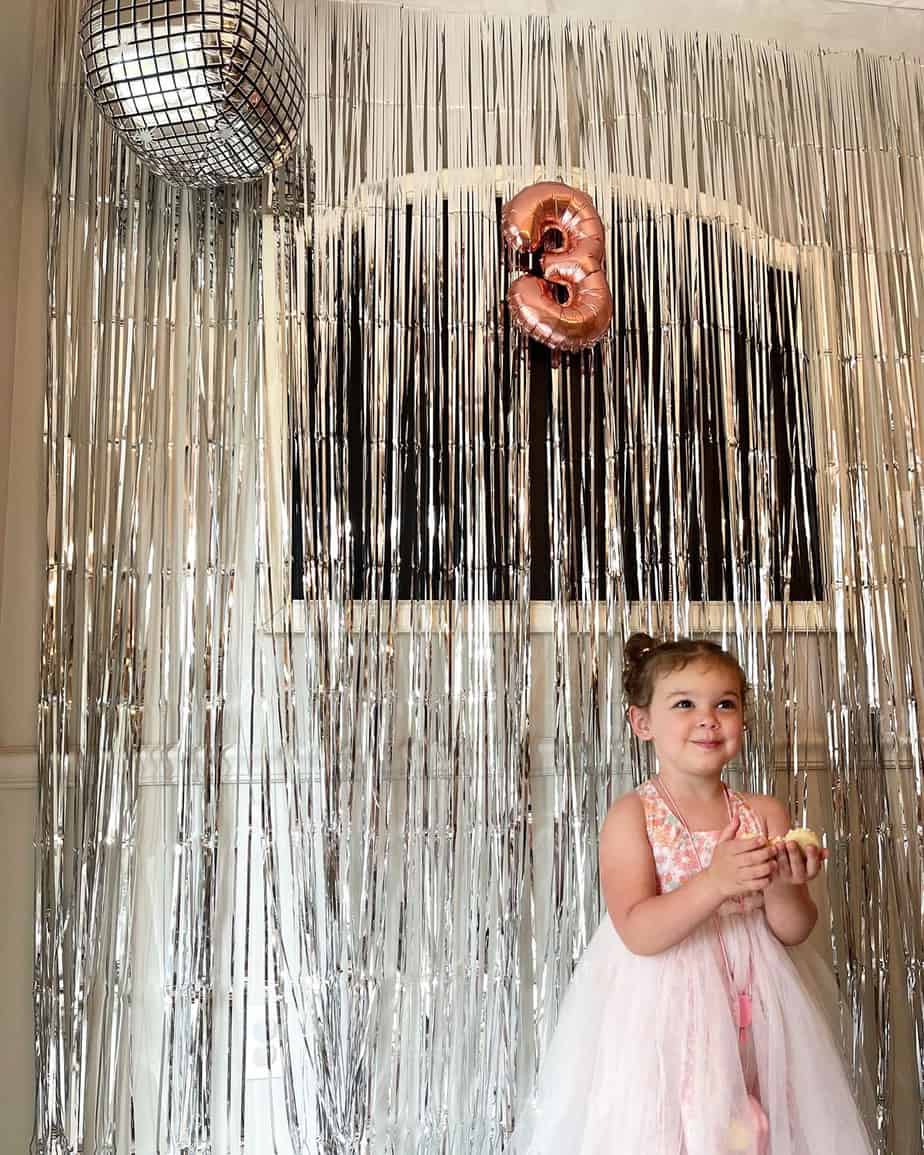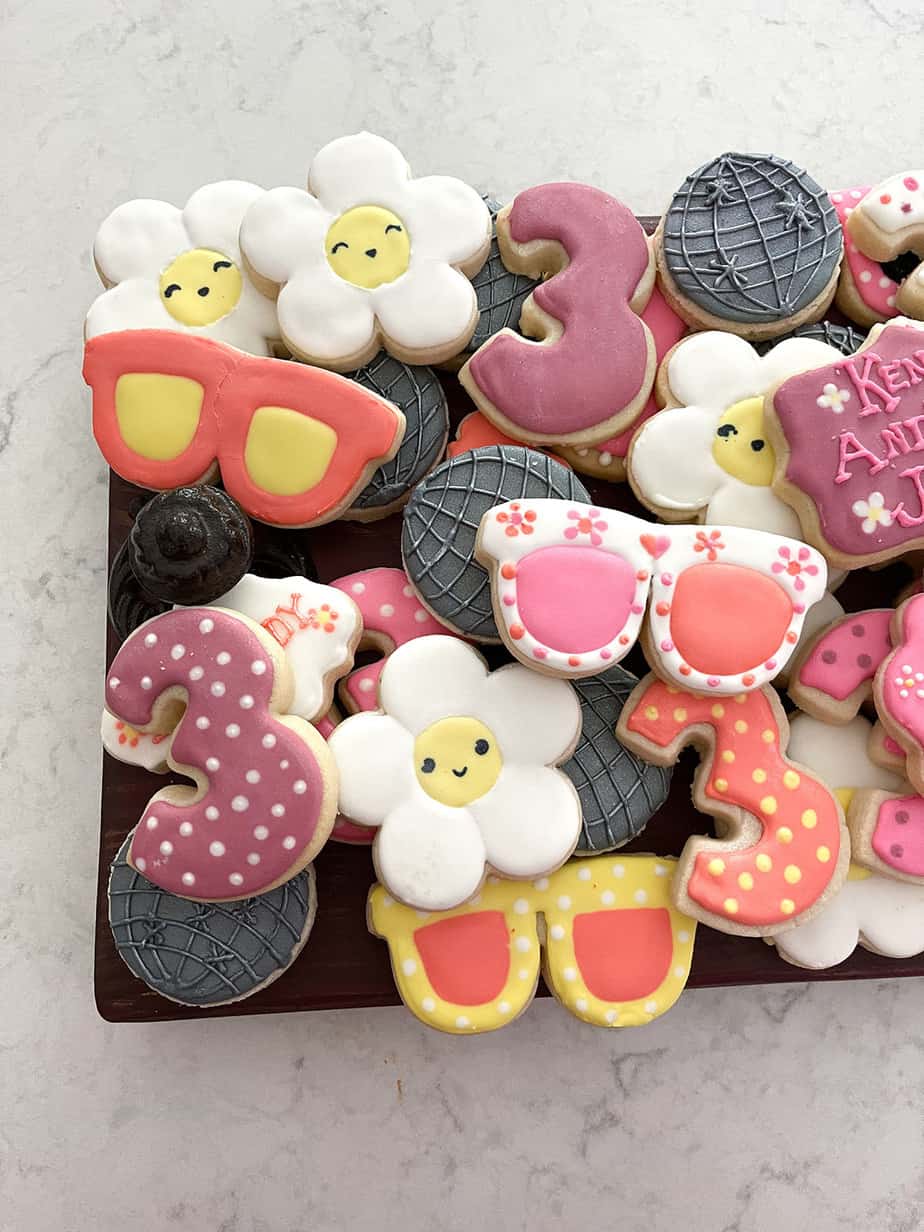 Our Kenny and the Jets 70s themed party was SO fun. We also told people they could dress in their best 70s getup, if they wanted. It was hilarious and awesome to see everyone's take on that. The weather (mostly) cooperated for us, allowing our families and some close friends to come celebrate our girl. I'm so happy we were able to pull off Kenny and the Jets 70s themed party… finally.
Happy Birthday to our sweetest girl. You are so easy to celebrate!