Gift Ideas for the Homebody – Gifting Ultimate Relaxation and Cozy Vibes
Whether it's you or someone on your list, we all know a homebody. The person that loves to be in their own home, surrounded by their own things, and the best person to teach us all a thing or two about true relaxation. Gifts for creating a cozy vibe at home and enjoying the space you live in coming your way now.
Gift Ideas for The Homebody
Rechargeable Hand Warmer
For when the homebody has to leave the house… at least you can count on this rechargeable hand warmer to keep you cozy away from home.
Satin Pillowcase
Sleeping on a satin pillowcase is the ultimate luxury. Not only do you feel cooler and more comfortable, your skin and hair will also thank you.
Ceramic Candle
This scent – salt – is my absolute favorite for my home. It's a mix of fresh and soothing without being overpowering or too floral. Plus she's super pretty to look at.
Jersey Lounge Set
No homebody is a true homebody without a cozy lounge set, right? This one comes in tons of colors and prints!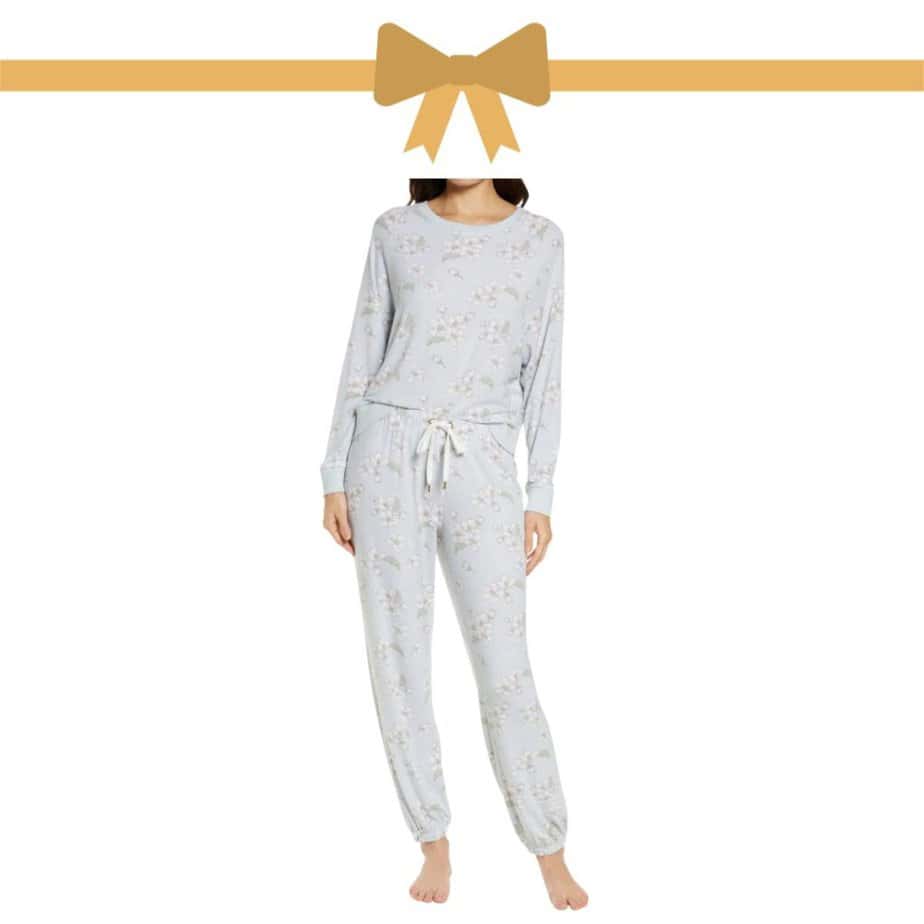 Special Edition Scrabble
How beautiful is this Scrabble set? Feminine and almost too pretty to live inside the box. Perfect for a night in.
Weighted Blanket
A weighted blanket is seriously a game changer for sleep! This is the exact one I have and for me, the weight is perfect and the way it helps me fall asleep is priceless.
Neck Massager
Talk about self care. Having a neck massager you can use at home is the way to live a homebody life to the extreme.
Embroidery Kit
For the gal who loves to craft at home. These embroidery kits to use at home, on your own time, are such a fun way to pass time and practice a new skill.
Bathtub Tray
If you've got a bathtub loving homebody in your life, this is it. Having a bathtub caddy or tray like this one is a great way to up your tub game. The perfect place for your wine or coffee and a good book.
Candle Warmer Lamp
A brand new way to enjoy your favorite candle. This lamp warms your candle so you can enjoy the scent without ever even having to light a match.
More Holiday Posts to Love
24 Quick and Simple Elf on the Shelf Ideas