Gift Ideas for Her – Sister, Best Friend, Wife, Daughter, Most Important Girl In Your Life
This one is for the guys out there who are wondering what on earth to get their special girl. Parents, sisters, and friends – I've got you covered, too. Here are some ideas for fun, practical, and pretty gifts that any girl would love to receive this year.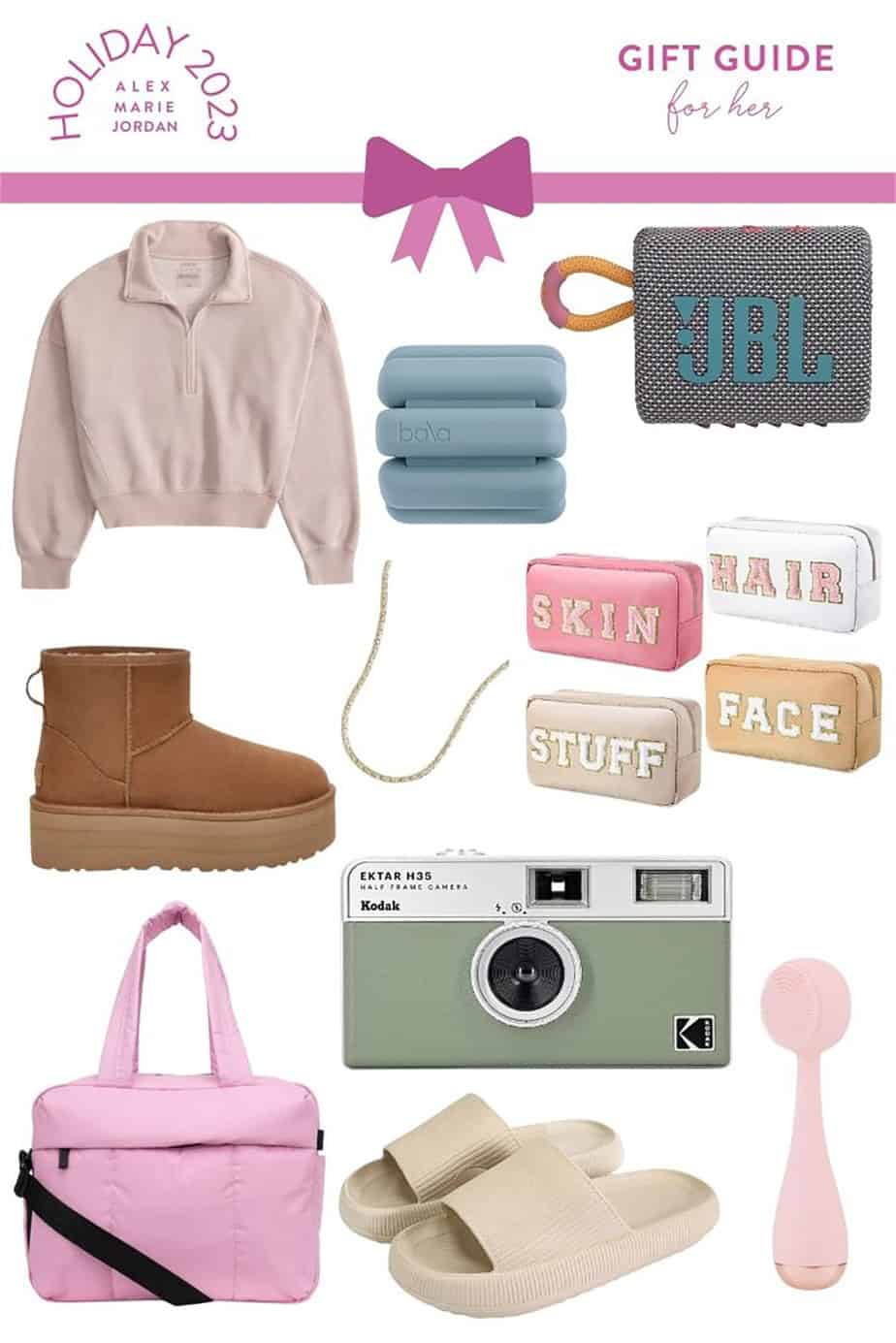 Gift Ideas for Her
Half Zip
Everybody loves a new cozy half-zip for winter. This style is flattering and affordable. Win-win.
Wearable Weights
These bala bangles are great for the girl who loves to stay active. They can be used on the wrists and ankles for some added weight to any activity.
Portable Speaker
A portable speaker is great for a girl on the go. This one is waterproof, dustproof, has a built in battery, and comes in several cute colors.
Platform Uggs
Combining the comfort we know and love from Ugg with this sassy little platform. We're left with the perfect stylish and cozy boot for winter.
Baguette Necklace
Dainty jewelry is totally in right now. This baguette tennis necklace hits all the marks – delicate, sparkly, and super affordable.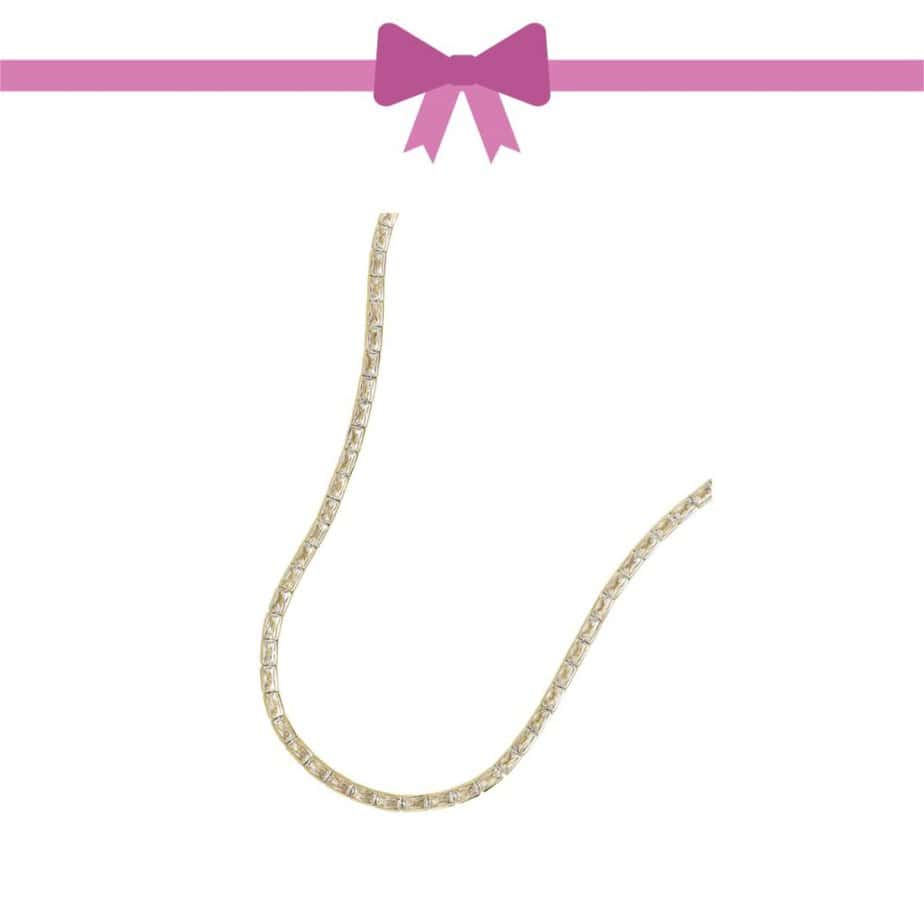 Cosmetic Bags
Get the look for less with this adorable set of patchwork cosmetic bags. Great for the gal who travels or just someone who loves to be organized.
Camera
How fun and retro is this 35mm film camera? A fun way to capture photos and memories with a real camera.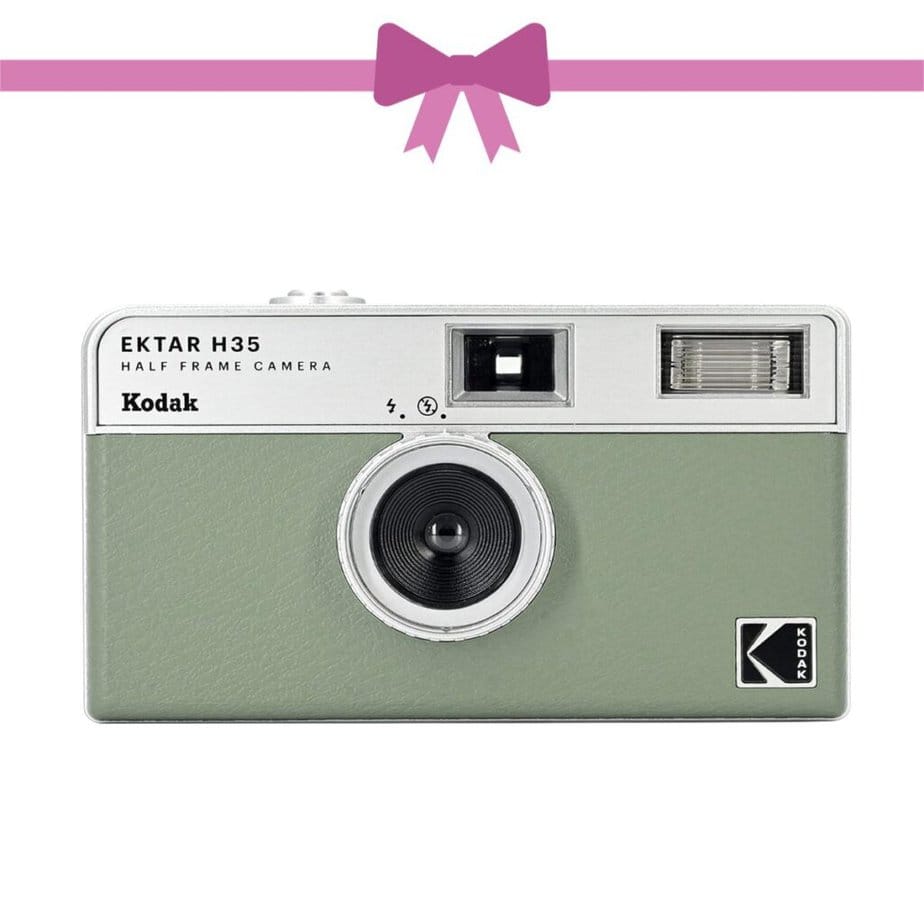 Travel Duffel
Cutest little duffel with tons of compartments and pockets, a luggage trolley sleeve, and made of water-resistant and scratch-resistant material. This pink color is my fav.
Cloud Slippers
These sandals slash slippers went viral and for good reason – they are SO comfy. Great for throwing on to run an errand, out to the mailbox, around the house, or out and about.
Facial Cleansing Brush
I use this exact PMD facial cleansing brush every night before bed. It provides a gentle massage as it cleanses your face and washes away your makeup from the day.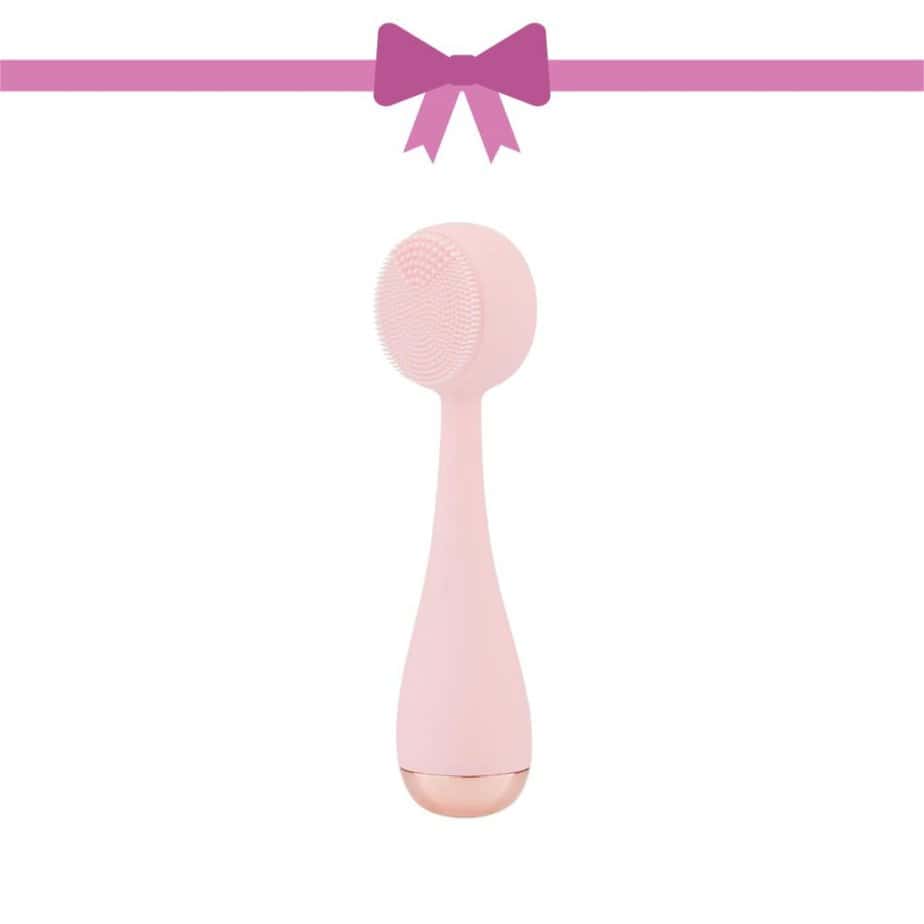 More Holiday Posts to Love
24 Quick and Simple Elf on the Shelf Ideas