Organizing Christmas Cards
I can never seem to part with Christmas cards at the end of the holiday season. It's so fun to see families and friends from near and far sharing their highlights and beautiful photos. There are lots of things you can do to organize Christmas cards – file them in a folder, make a binder or scrapbook, or box them up.
My favorite way to keep Christmas cards is to put them on a binder ring. It's so affordable, super quick and easy to store. I like that I can keep an entire year's worth of cards on the same ring and then store all together in a special box. You can easily flip through all your cards and find them by year if you ever want to look back on them.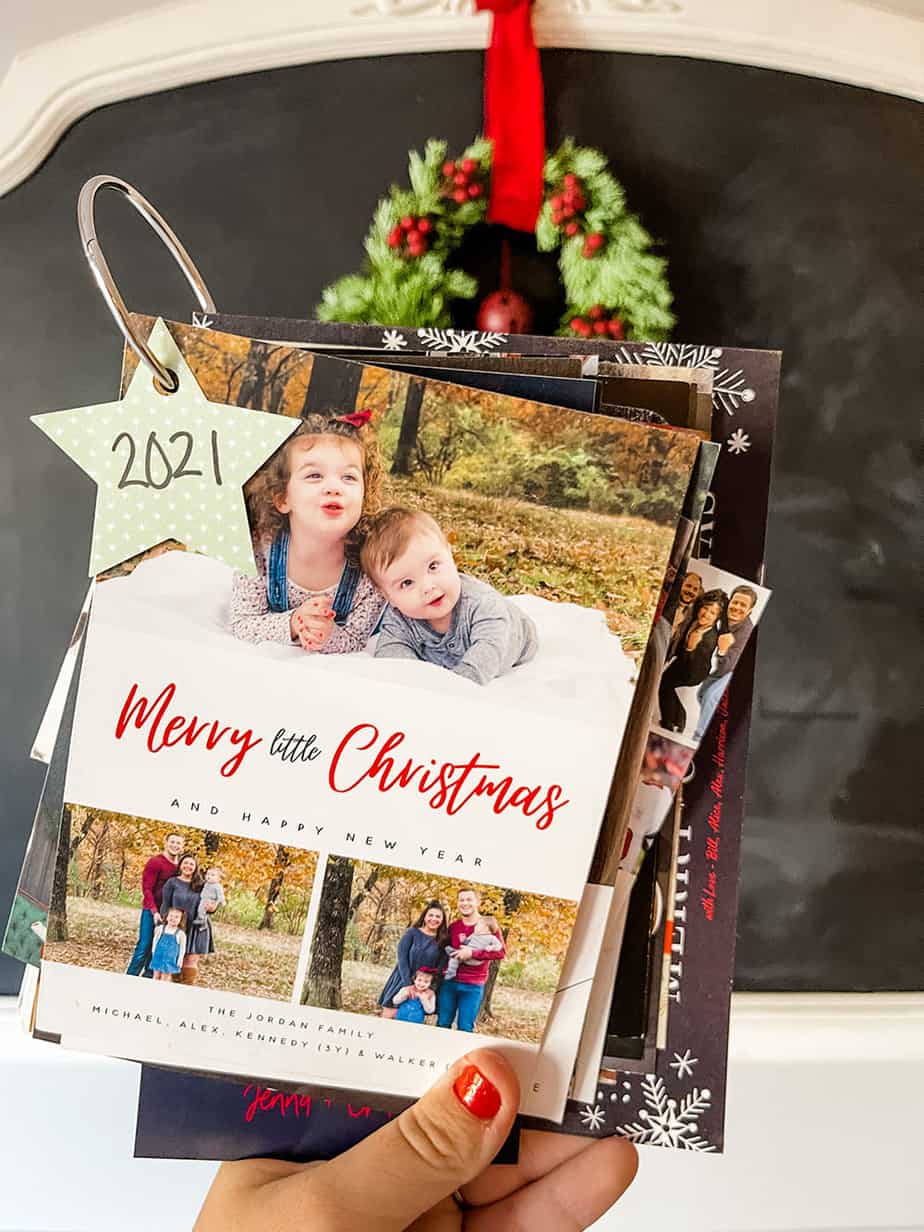 WHAT YOU NEED ::
Binder ring – choose the size you need based on how many cards you have. Binder rings come in so many size options!
Hole punch
Box or bin for storing your cards at the end
Optional: paper punch to cut out a piece of paper for a year label
HOW TO ::
Punch a hole in the corner of each of your Christmas cards. Make sure you have the orientation of both vertical and horizontal cards matched up.
Place your cards on the binder ring in whichever order you like. I always make our family's card the "cover photo" and first in line for each year.
If you want, use a paper punch or any piece of paper to make a label with the year and put on the front. This will make it easy for you to look back and see which year's cards those are.
Store away in a special bin or box for safekeeping.
Do you have a special way of organizing Christmas cards of years past?