Prepping for Holiday Shopping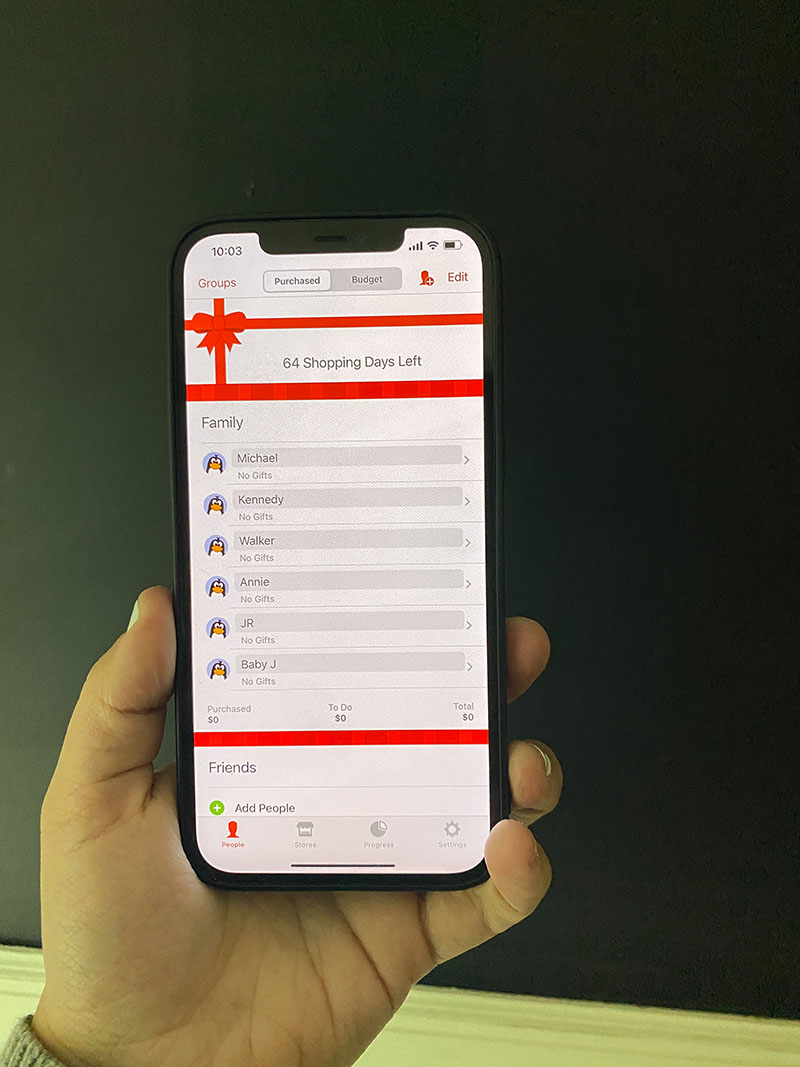 Prepping for holiday shopping ahead of the busiest season of the year can be both beneficial but also really overwhelming. One thing that really helps my stress (and spending) is planning for holiday shopping well. I want to share a few really simple tools that aide me well in hopes that you might find some help and guidance, too.
GET ORGANIZED
First tip when it comes to prepping for holiday shopping is to get organized. I shared this reel a while ago showing how I keep a note on my phone with gift ideas throughout the year. Anytime I hear of or think of something for a particular person in my life, I jot a quick note down. I also make notes whenever I overhear a conversation or a family member mention something specific they'd like.
If you're not into that sort of thing, no worries. But you should start your holiday shopping season by sitting down with a list of WHO you're shopping for and WHAT you plan to get them. It will be much easier to keep track of what you still need to take care of versus what's bought, made, wrapped, etc.
Bottom line, make a list… check it twice. You get the gist.
MAKE (AND STICK TO) A BUDGET
As equally important as it is to have a list, you also should consider setting a budget. It is SO easy to overspend during the holidays and I think the biggest reason is because we just lose track of things. Again, another reason to keep track of WHO and WHAT you're buying for.
Last year I found this amazing app that helped me do both of these first two things wonderfully. You can add a person to your list, then add gift ideas, budgets, and also mark off if something's been ordered, received, wrapped, etc. It made stayed organized AND staying on budget so easy for us last year!
DON'T PROCRASTINATE
Waiting until the last minute not only causes major (and unneeded) stress but I think it often times also causing unnecessary purchases. It's mid-December, you realize you forgot about someone on your list or you just haven't come up with any ideas yet. Cut to you purchasing a handful of random items online because you have to have something for them.
If you haven't picked up on the importance of staying organized and setting a budget yet, you might need to start reading this post over haha. But really, just plan a little. Give yourself plenty of time to make purchases *and receive them! Delivery times are said to be long and iffy again this year, so keep that in mind.
HAVE FUN
Gifts are so fun. I LOVE giving, wrapping, and surprising people with gifts. But it is 100% NOT the reason for the season. It is also not a good reason to find yourself emotionally, financially, and relationally stressed out during the holidays.
Implement a couple things from this post in terms of prepping for the holidays and then let go a little. Realize that something is probably not going to come in time, or might arrive broken, or maybe not arrive at all. Life will go on. Be with your family, your friends, and your loved ones. Enjoy the season.
Got any other good tips to prep for the holiday season? Share them below or catch me over on Instagram. And if you're not signed up for my newsletter, sign up here. You'll receive an email every 1-2 weeks from me sharing what's latest on the blog, favorite things, coupon codes, and more fun and exclusive content.
Talk soon.