Gift Ideas for Kids – Fun Gifts for School Aged Kids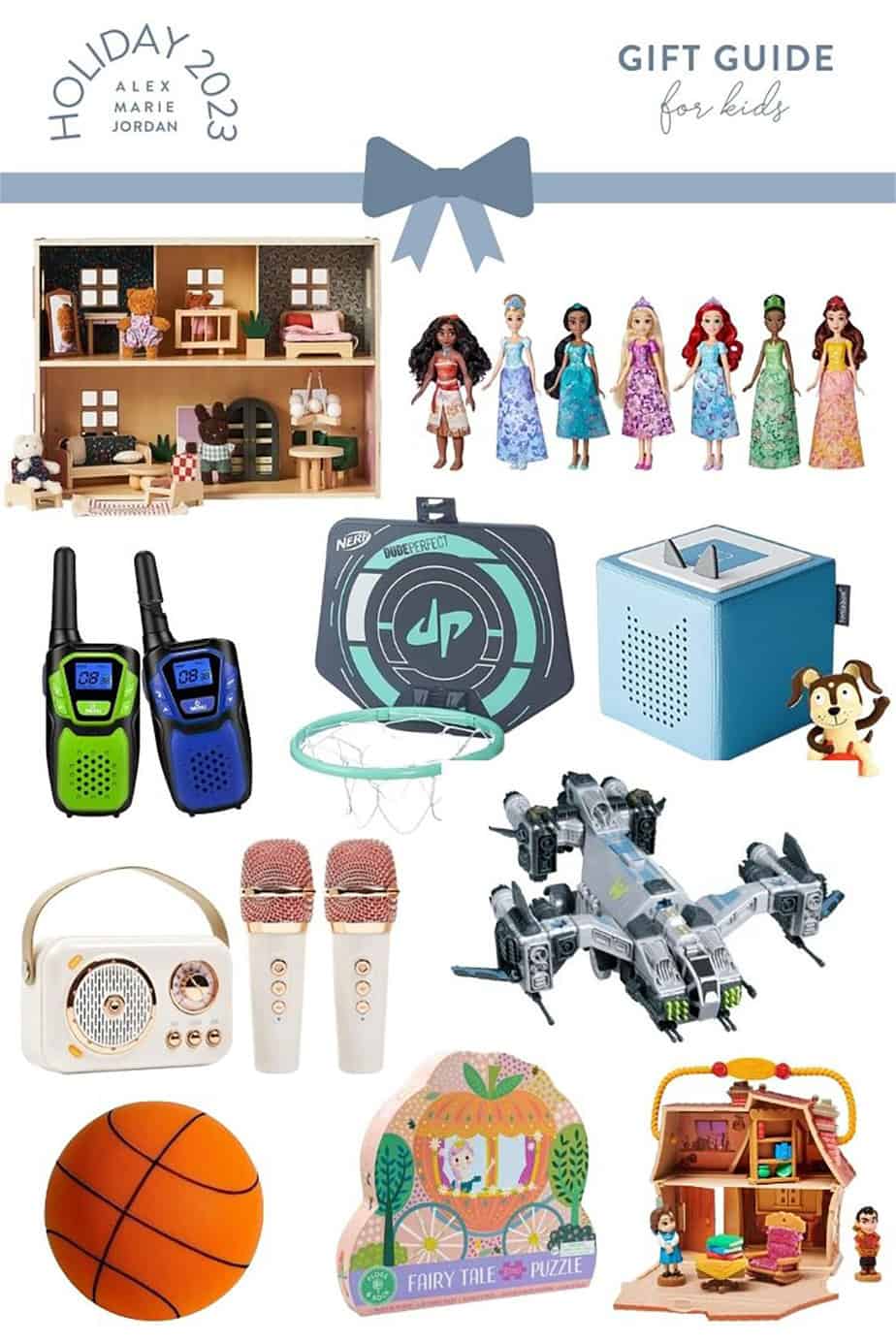 Gift Ideas for Kids
Dollhouse
A dollhouse is the perfect gift for any young girl who loves to pretend play. This is a good activity for quiet time play and encouraging imagination.
Princess Dolls
This set of princess Barbie dolls is sure to impress your daughter, niece, or granddaughter this Christmas.
Walkie Talkies
What kid wouldn't have fun with a set of walkie talkies? Perfect for playing around the house, yard, or even sharing with a close neighbor friend.
Dude Perfect Hoop
If you don't know Dude Perfect – look them up! Once your kids know who these cool guys are, they're going to love this awesome basketball hoop.
Toniebox
We got our first Toniebox three Christmases ago and my daughter (5 years old) still uses it daily in her room. Such a great gift with so many tonie characters to choose from.
Karaoke Machine
Do you have a performer on your hands? This retro and girly karaoke machine is so adorable!
Snap Ship
With interchangeable pieces and sets, Snap Ships are such a cool gift for the kid who loves to build and be creative.
Silent Basketball
This basketball makes NO NOISE when being bounced. Truly a game changer for your baller who always wants to practice their dribbling in the house.
Fairytale Puzzle
We absolutely love these puzzles. They're whimsical and beautiful and a great size for school-aged kids.
Belle Cottage Playset
My daughter has a few of these little cottage playsets and they're precious. Kind of like Polly Pockets but a little larger. Great for independent, quiet time play.
More Holiday Posts to Love