Simple Halloween Balloons You Can Set Up Yourself
Balloon garland backdrops and arches are all the rage these days and thankfully, setting up your own simple balloon decor is easier than ever. This quick Halloween balloon set up, using mostly Dollar Tree balloons, paired with a Hocus Pocus charcuterie board will add a lot of festive flair to any spooky gatherings you have planned.
Whether you want a balloon garland backdrop for home, an event, or even for some Halloween office decorations, you can pull this off in no time with just a few items.
Halloween balloon list
-Black, orange, and purple balloons. These came from my local dollar store!
-Balloon tape, not a necessity but really nice to have
-Balloon pump, again, not a necessity but one of my top party planning must haves
-Something oversized and fun, like this black cat balloon
-Ghosts, skeletons, pumpkins, or anything else festive to add for decor
use your halloween balloons for a party
If you already have a great balloon set up, why not have a Halloween get together and add a few more items to pull everything together?!
Create a simple table centerpiece with some Halloween lanterns, orange mesh, purple mesh, and small pumpkins. Throw some Halloween napkins and paper goods onto a tray and you're set for a simple party.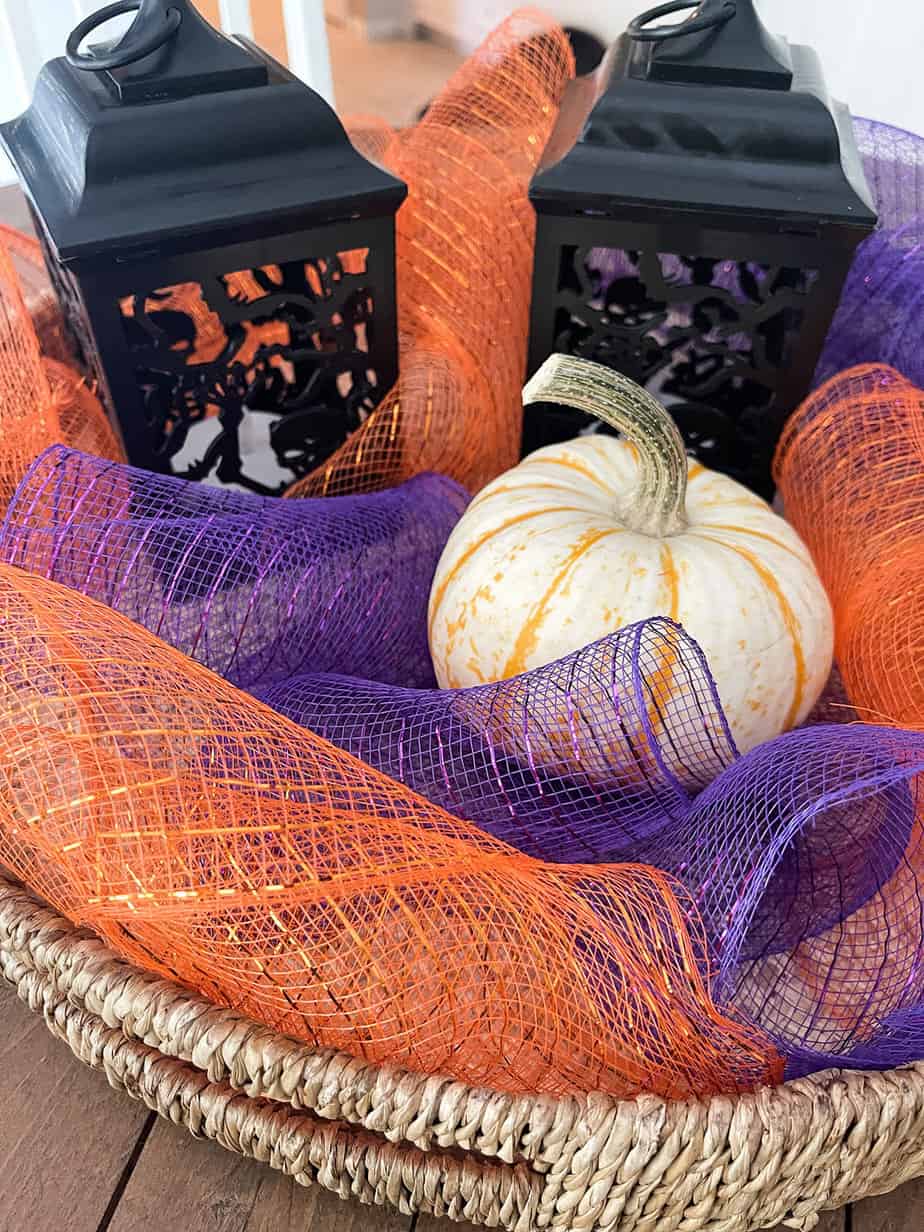 This Sanderson Sisters charcuterie board inspired by Winifred, Mary, Sarah Sanderson themselves is the perfect Halloween snack for your party. Winifred Sanderson's iconic hair and lips come to life in this quick to make Hocus Pocus charcuterie. So much fun!
Halloween Ideas You'll Love
DIY Toddler Gumball Machine Costume
Seasonal and Holiday Book Basket