Seasonal and Holiday Book Basket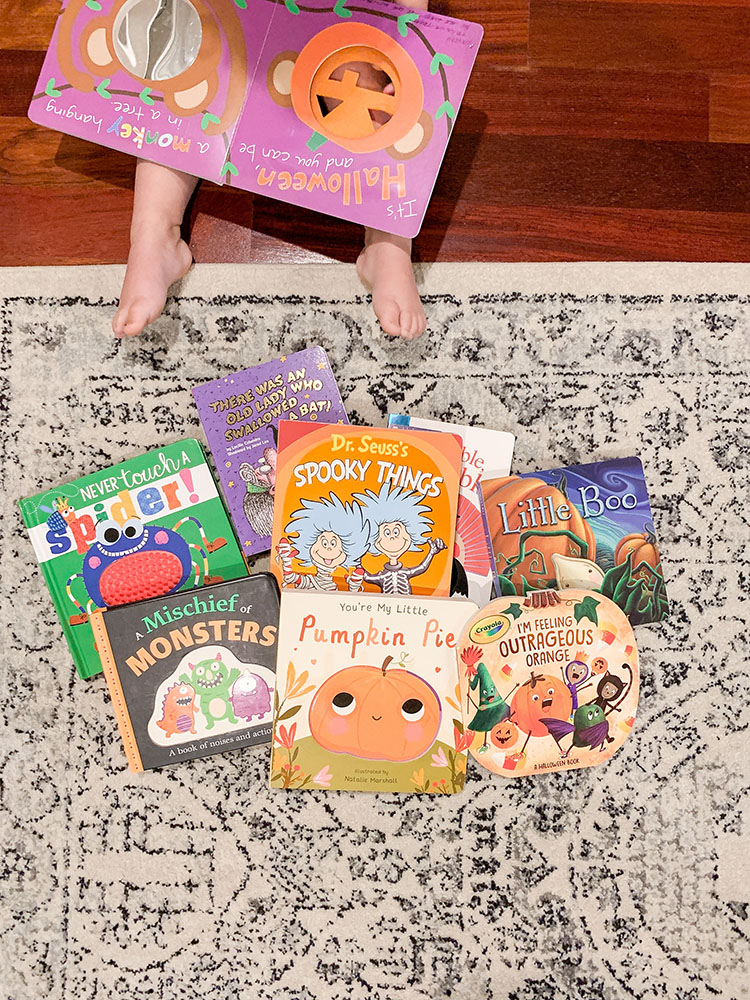 This week was the official start of fall and if you came over, you'd definitely be able to tell. I've sprinkled little fall touches throughout the house and decorated our front porch. One other thing I did this week was change up our seasonal and holiday book basket by adding some new fall and Halloween books.
Kennedy is SO into books right now and will sit for long stretches of time looking at pictures "reading". I added different books to her basket one night and the next morning she had so much fun seeing what was in there. They were all books we had, aside for a couple new ones. You would have thought she got a whole new collection of books by her reaction! The idea of a seasonal and holiday book basket is beyond simple but a fun touch for your home.
I love keeping a book basket in our living room because it's where we spend the most time. Having it there allows Kennedy to look at books all day. It's also super easy and fun to switch out your books seasonally. I promise your little ones will notice and think they just got a bunch of new books even if they've been in your house all along!
Today I'm sharing some fall and Halloween books in case you're in need of a few recommendations. There are lots of ideas below but a few special call outs would be: Little Boo, You're My Little Pumpkin Pie, Never Touch a Spider, and It's Pumpkin Day, Mouse!
Would love to hear if your family or kids have any favorites. I love this time of year as we start gearing up for the holiday season because there are so many fun and festive activities, like reading special books, to do together.