Non Candy Bubble Valentines
If you're in search for a non candy or non food valentine for your kids to exchange at school, look no further! These bubble themed valentines are cute, clever, and also a fun thing for kids to take home and play with. For another non candy valentine idea, I also love these valentine cars.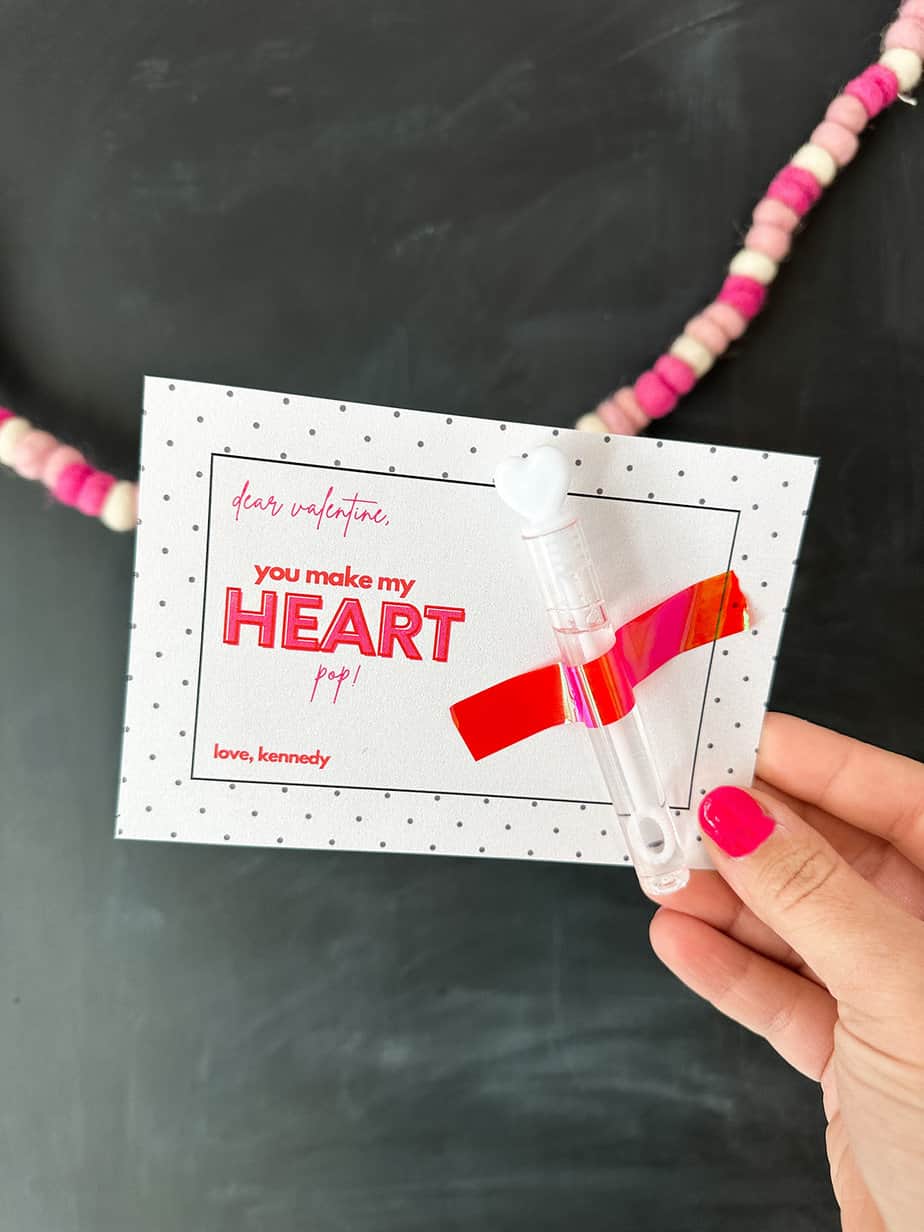 What kid doesn't love bubbles? These simple DIY valentines will come together super quick for you and definitely prove to be a big hit at school. Plus, there are TWO versions for you to choose from. Use one or both however you like!
Bubble Valentine Supplies
Printer + paper (recommend using a thicker paper like cardstock)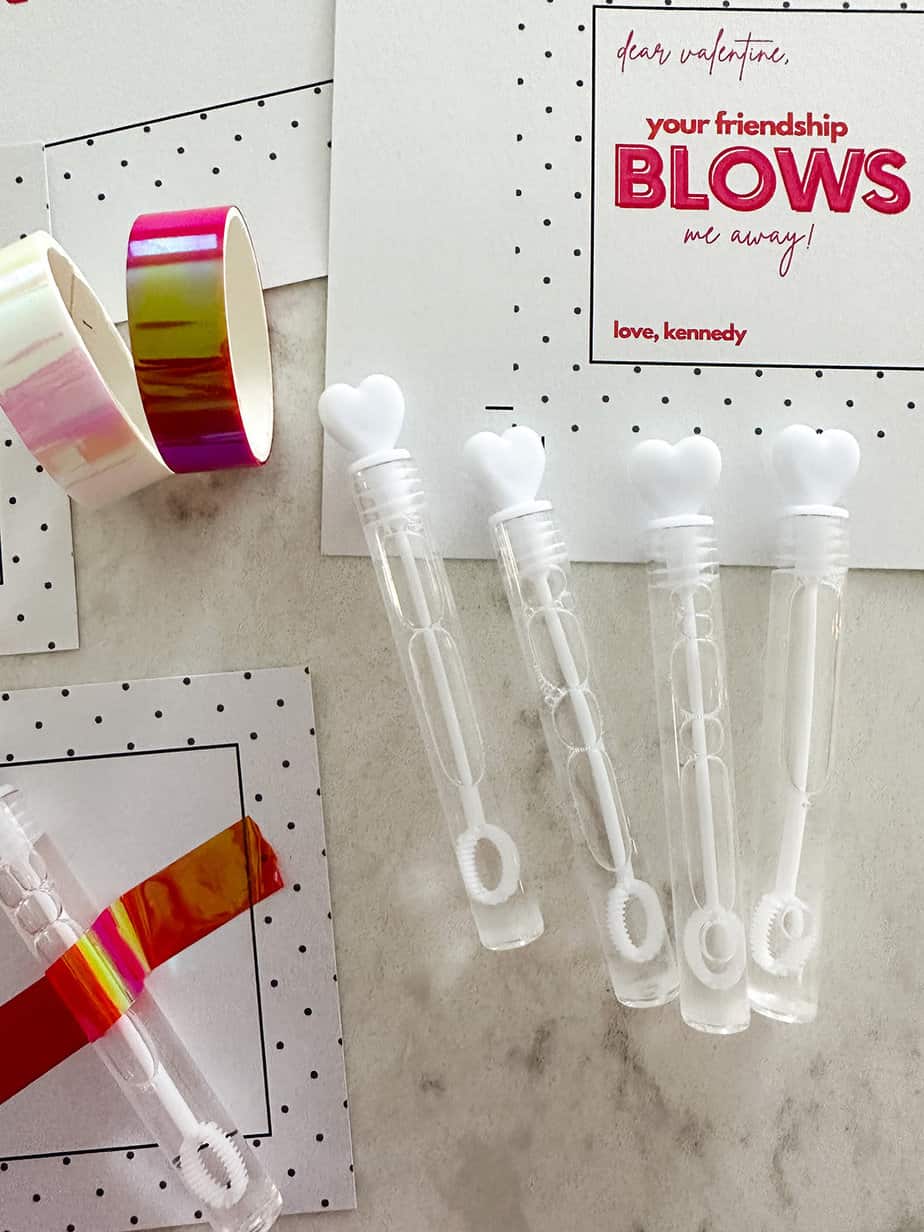 Assembly
Download and print your free cards and then cut out. I printed two per page and that size worked perfectly for the bubbles I had purchased. Feel free to resize and configure your cards to work best for what you have planned. Attach one bubble wand to the blank space of the card using some fun washi tape to finish it off.
Don't forget to write your child's name on the card!
Lots of schools have food restrictions when it comes to Valentine's Day, so if you're in need of a non food/non candy option, bubble valentines are a great idea!
More Ideas to Love
Play Doh Valentines Card Template
Simple Coffee Teacher Valentine Gift