Printable Unicorn Template for Valentine's
These printable unicorn cards are perfect for your sparkle and rainbow loving little one. The unicorn suckers are a fun (and sweet) addition! If you're in search of a non food valentine, check out these playdoh valentines, valentine cars, or bubble valentines ideas instead.
Grab this unicorn printable for free below!
Unicorn Valentine Supplies
Printer and paper (recommend a thicker paper like cardstock)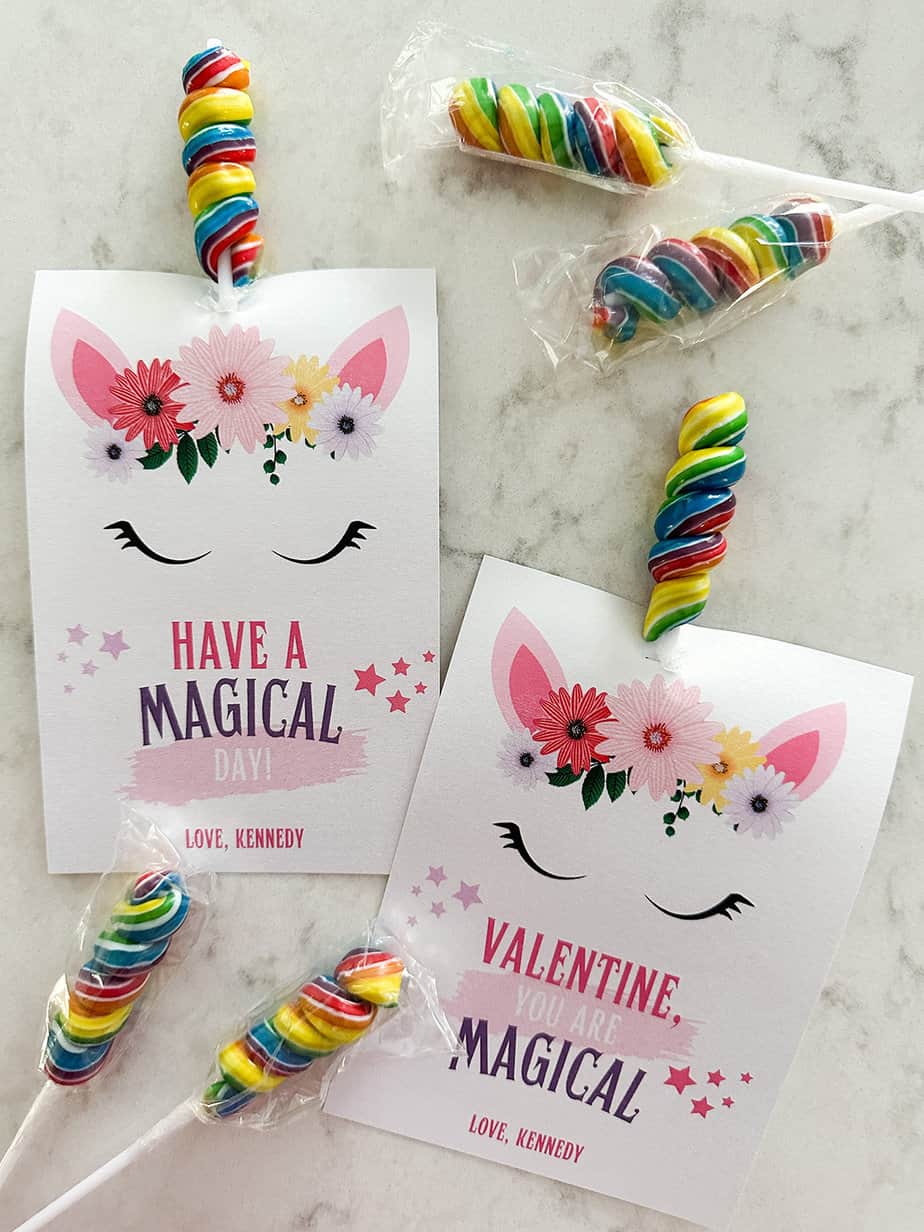 Assemble Unicorn Valentines
Download and print your free template from below and then cut out your cards. I printed two per page, but you can choose your size and scale based on how large you'd like each card to be.
Once you have the valentines cut out, take a pair of scissors and cut a tiny slit in the paper right above the center flower. This is where you will stick in the lollipop! (Be sure to leave each unicorn sucker individually wrapped). Use a piece of tape on the back of each card to secure.
And don't forget to add your child's name to the bottom of the valentine!
More Valentines Ideas
Play Doh Valentines Card Template
Simple Coffee Teacher Valentine Gift
Valentine Cars + Free Printable