6 Places to Save Money at Disney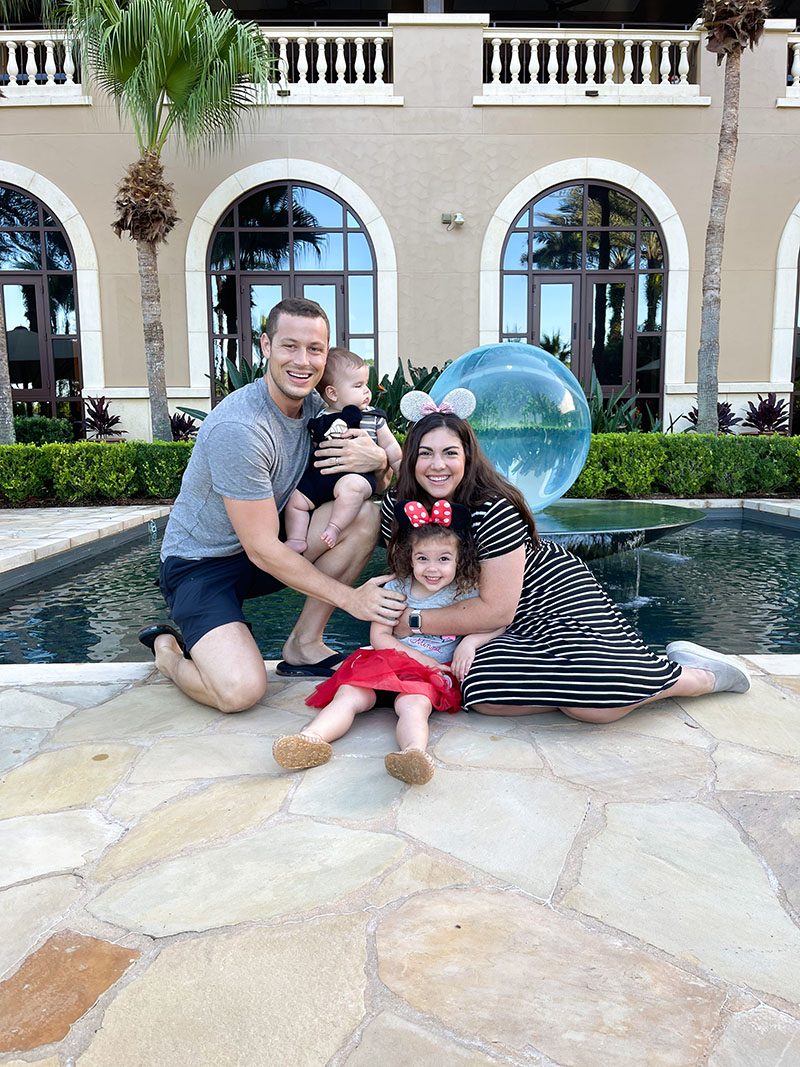 Save money at Disney. Do I have your attention?!
Going to Disney World is expensive, there's no doubt about that. Today I'm going to share 6 places to save money at Disney World based on our recent experience. It just so happens that I even got clever on you and all of my "places" start with "F", because who doesn't love alliteration?
Let me first say that we had an ah-mazing experience at Disney. We traveled with Michael's parents and were very blessed to stay at a lovely resort and have the opportunity to do a lot of very nice things. That being said, before and even during our trip, I tried to think through ways that we could avoid unnecessary expenditures, all without skimping on the Disney experience.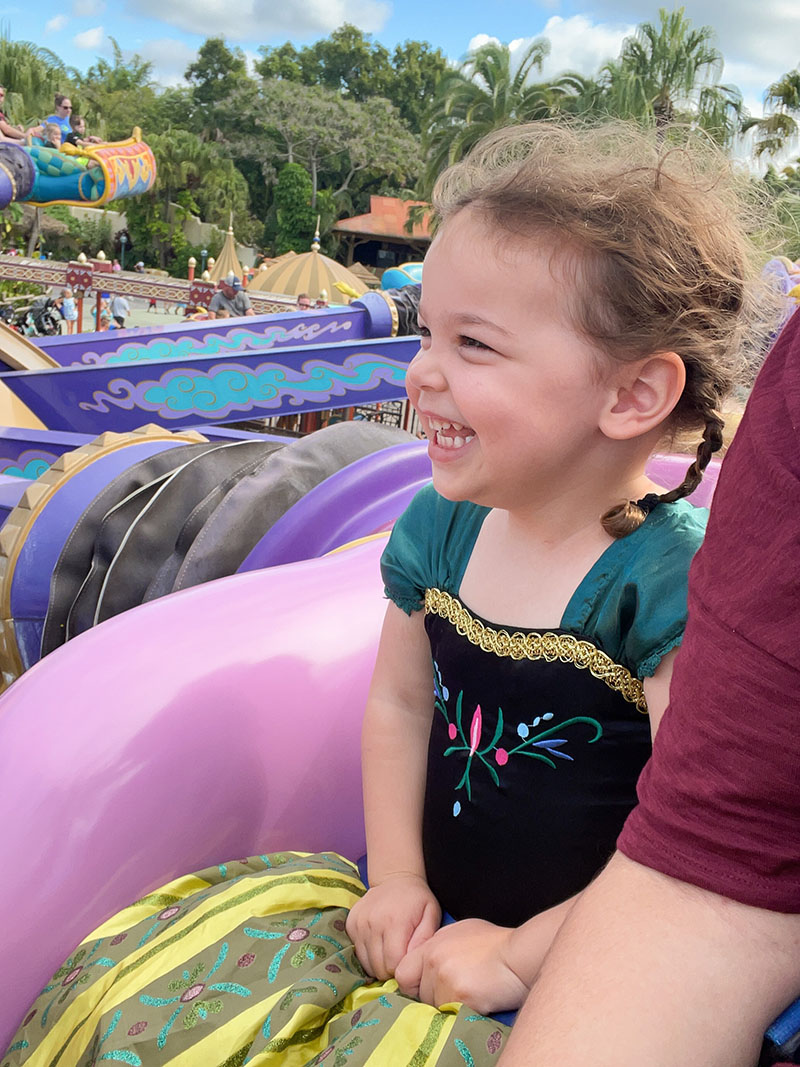 Post may contain affiliate links, which allow me to receive a small commission on purchases you decide to make.
I will also say that I'm no travel agent. I don't have tips on booking your trip, peak times, or how to score the best deals on tickets. The one tidbit I do know is that kids under 3 are free and under 9 are consider "child". Those are HUGE savings right there, so maybe something to consider when booking your trip is if you're traveling with kids and/or what ages they are.
Now, what I really do have for you are some super simple, tangible, and great ways to save money while doing the Disney thing!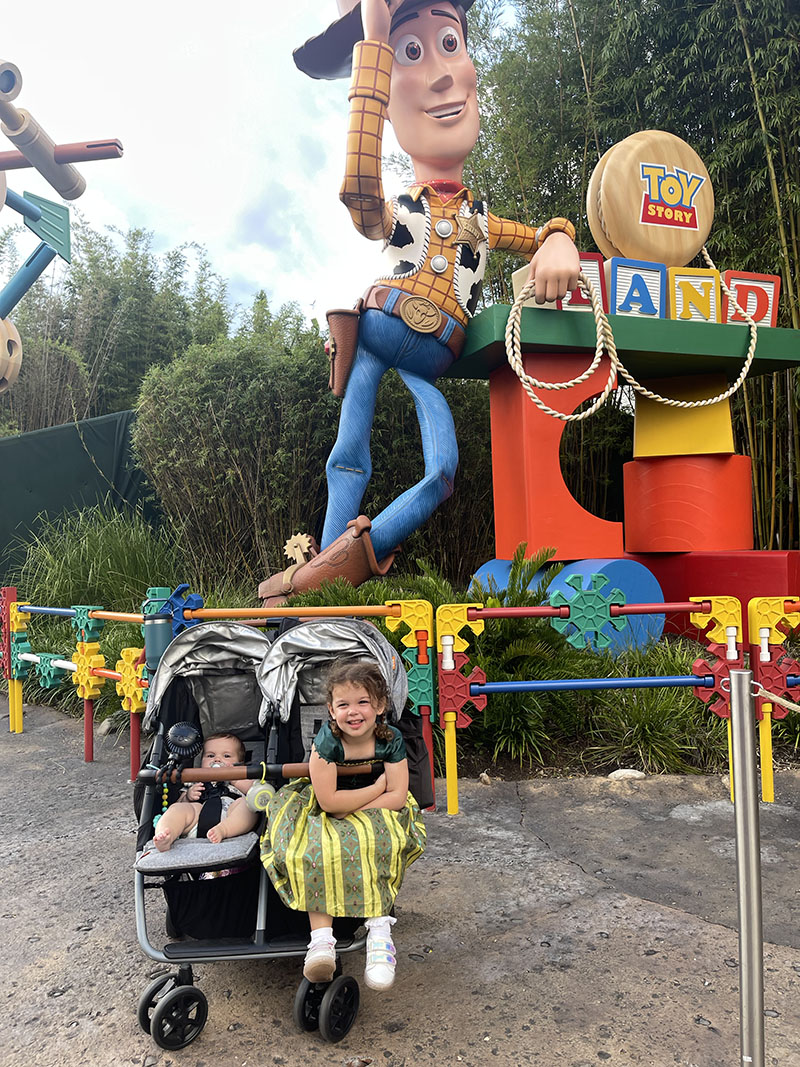 TO AND FRO
Skip the rental and use resort transportation if possible. We had a rental car, which was convenient but definitely not necessary, in my opinion. We rode on our resort shuttle buses to and from the parks 99% of the time. You can also plan for transportation to and from the airport, Disney Springs, and a lot of other places around town.
Bring your own stroller if you have one you love. We brought our Zoe Twin+ and it was the star of the week. Coupled with some stroller hooks and a great organizer, we had SO much space to keep all of our things and pack well for each day at the park. If you can't bring your own, there are TONS of places you can rent from that are nicer than the Disney brown strollers.
FOOD
Bring snacks, pack lunches, take refillable water bottles, and reusable straws. We never did pack a full lunch but we all had our own water bottles brought from home and I always had snacks in my bag. We ate and snacked at the parks, too, but having options with us at all times was major, especially for when traveling with a toddler.
If you're a popcorn lover, buy the refillable popcorn bucket. You'll spend $10 initially but then you can refill it for $2 as many times as you want! A great snack option.
Another awesome thing we did was an Instacart delivery to our hotel on our first day. We had diapers, wipes, protein bars, some snacks, and a few other things delivered. It was so nice to not travel with all of that but have some food and drink options for both the parks and our hotel room.
For character dining options, breakfast is almost always cheaper than lunch or dinner. It's not available everywhere but just a consideration. Either way, if you're traveling with a little one, I can't recommend a character dining experience enough. It's worth the splurge.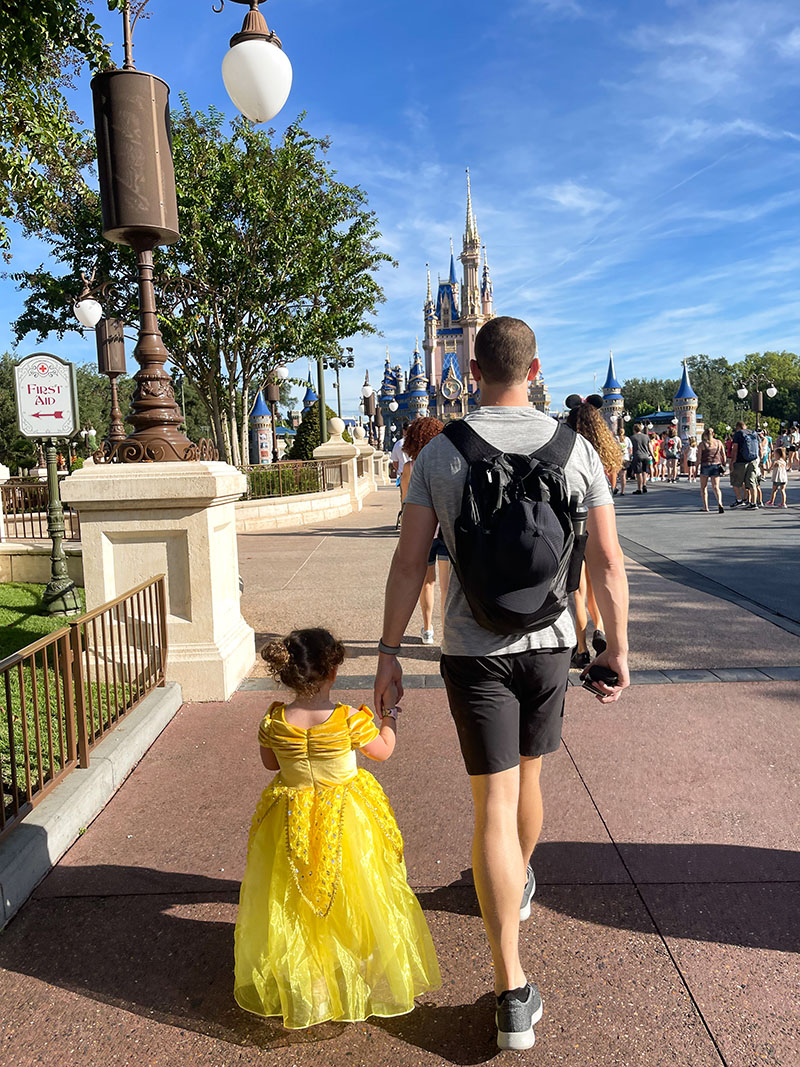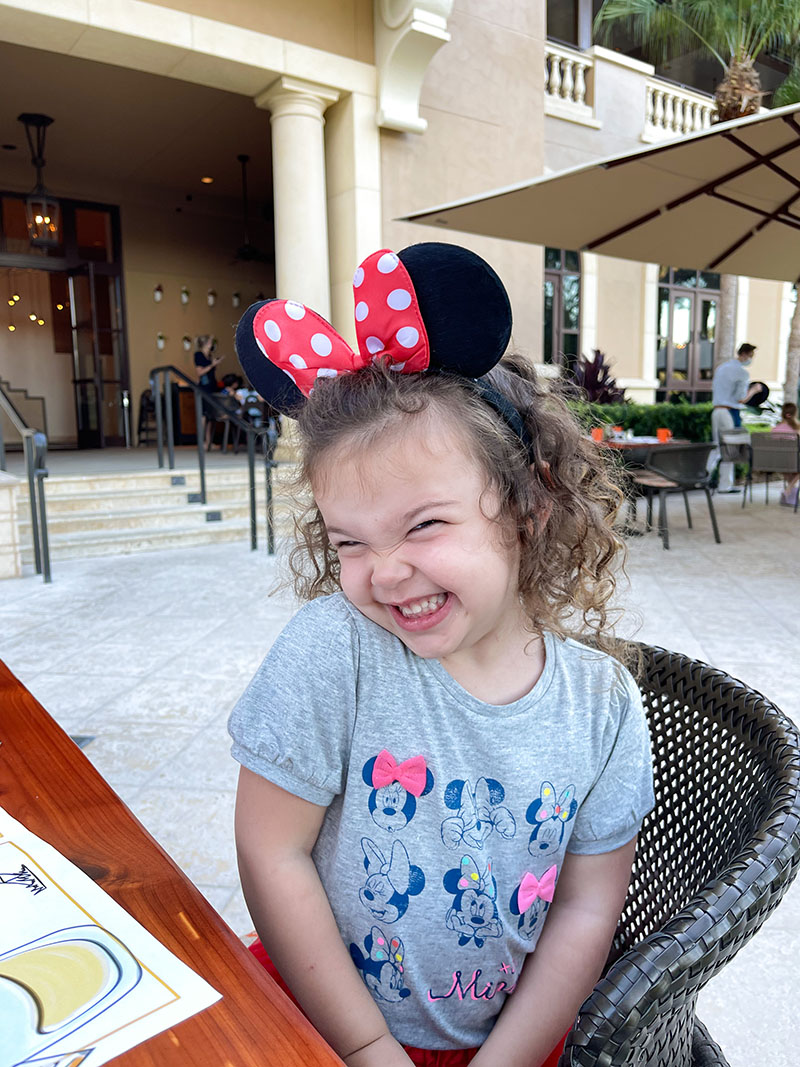 FASHION
Buy the Disney stuff ahead of time! Whether it's shirts, princess dresses, mouse ears… you will pay exponentially more once you get to Orlando than you will if you purchase beforehand. I'm going to share an entire fashion write up of all our Disney outfits and some tips but for now, just make note.
I bought three pairs of mouse ears off Amazon (that either Kennedy or myself could wear) for HALF the price of ONE pair you'd find at Disney. It's little things like this that you might not think about ahead of time but can truly end up saving you so much money without sacrificing any of the fun.
FUN
Speaking of fun… grab some FUN things before your trip and bring with you to surprise the kids. Glow sticks, bubbles, stickers, light up toys. Buy them now. Also, if you plan to use an autograph book, you can find some online at great price points.
Costumes and princess dresses. Sort of under the umbrella of fashion but also under fun. Not necessary by any means but speaking from experience, when your toddler sees a bunch of little girls wearing princess dresses within 90 seconds of entering Magic Kingdom, you're going to be very happy you have your own dress ready to go in the stroller. My favorite princess dresses are from Trish Scully. Amazing quality, good price point, zero glitter. Triple threat!
I will also say that we are not huge souvenir people. First off, we don't like "stuff" accumulating in our house. We'd much rather spend money on experiences like character dining or a nicer hotel with a great pool than a bunch of toys. Don't get me wrong, Kennedy came home with some special goodies, but she's been talking about the things we did 10x more than she's been playing with any of those toys.
If you are a souvenir person or love collecting certain things though – great! Just keep that in mind with everything else you have planned and set yourself a souvenir budget in order to get some neat items without breaking the bank or having to miss out on other things.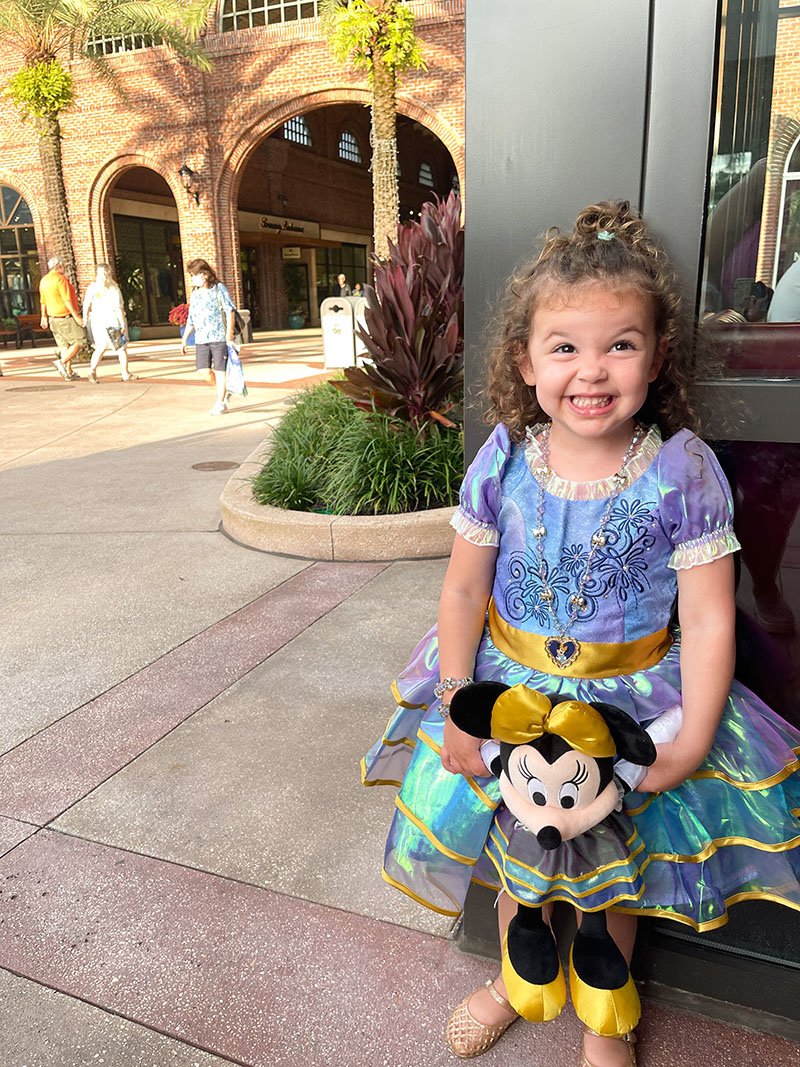 FOR COMFORT
Ways to save on comfort items is to buy them before you get to your destination. Examples:
Sunscreen
Aloe
Cooling towel
Handheld fan
Stroller fan (a must!)
First aid – bandaids, blister/chafing balm, tylenol/advil, pepto
Poncho/umbrella
"FREE" DAY
Kind of an odd item on the list but basically, give yourself an off day from any parks during your trip. We did this right in the middle of our park days and it was such a nice little break. Plus it's one less day of park passes/hoppers and all the expenses that go with a park day that you'll need to purchase.
Spend the day at the pool, hanging around your hotel, check out Disney Springs, and more.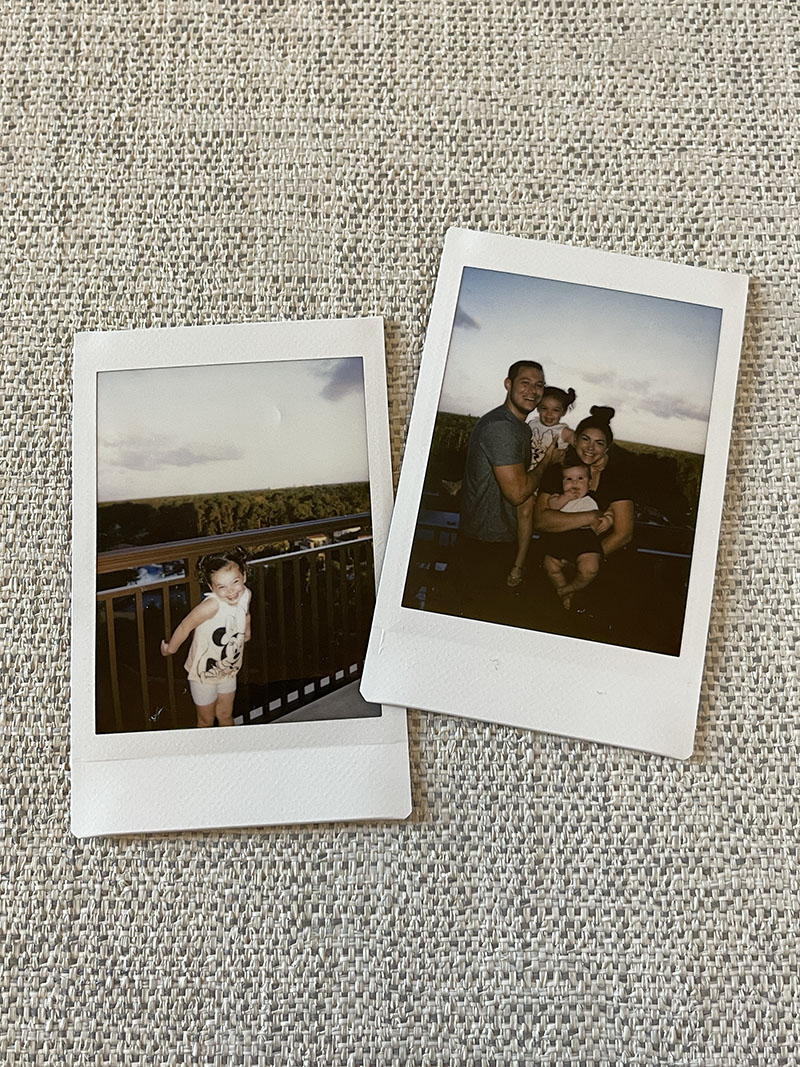 I know it's a lot and can feel financially very overwhelming to think about a trip like this. And while I'm no expert, I hope you got an idea or two on places you can save money at Disney.
It is such a wonderful, magical place and taking kids there was so much fun. Don't let others scare you into thinking it's going to be miserable – it's exhausting, there will be meltdowns, something will go wrong – but the memories made and watching your kids experience magic like this is worth all of that and more.
If you're a Disney person and have any more good ideas about how to save money or get creative, please do share below! Thanks for stopping by.