Create Your Own Smores Kit at Home
This project of creating your own smores kit at home is a super fun idea that is SO easy to pull off and perfect for summertime. Similar to my berry prep technique, this is a nice way to make your life a little more convenient by doing a small bit of prep and organization on the front end.
Putting together a smores station with all the essentials is a great way to be able to grab what you need and head right outside. It is SO convenient and is much easier than lugging everything out on its own from inside the house when you have all your supplies grouped together in a basket. And who doesn't love smores on a warm summer night?!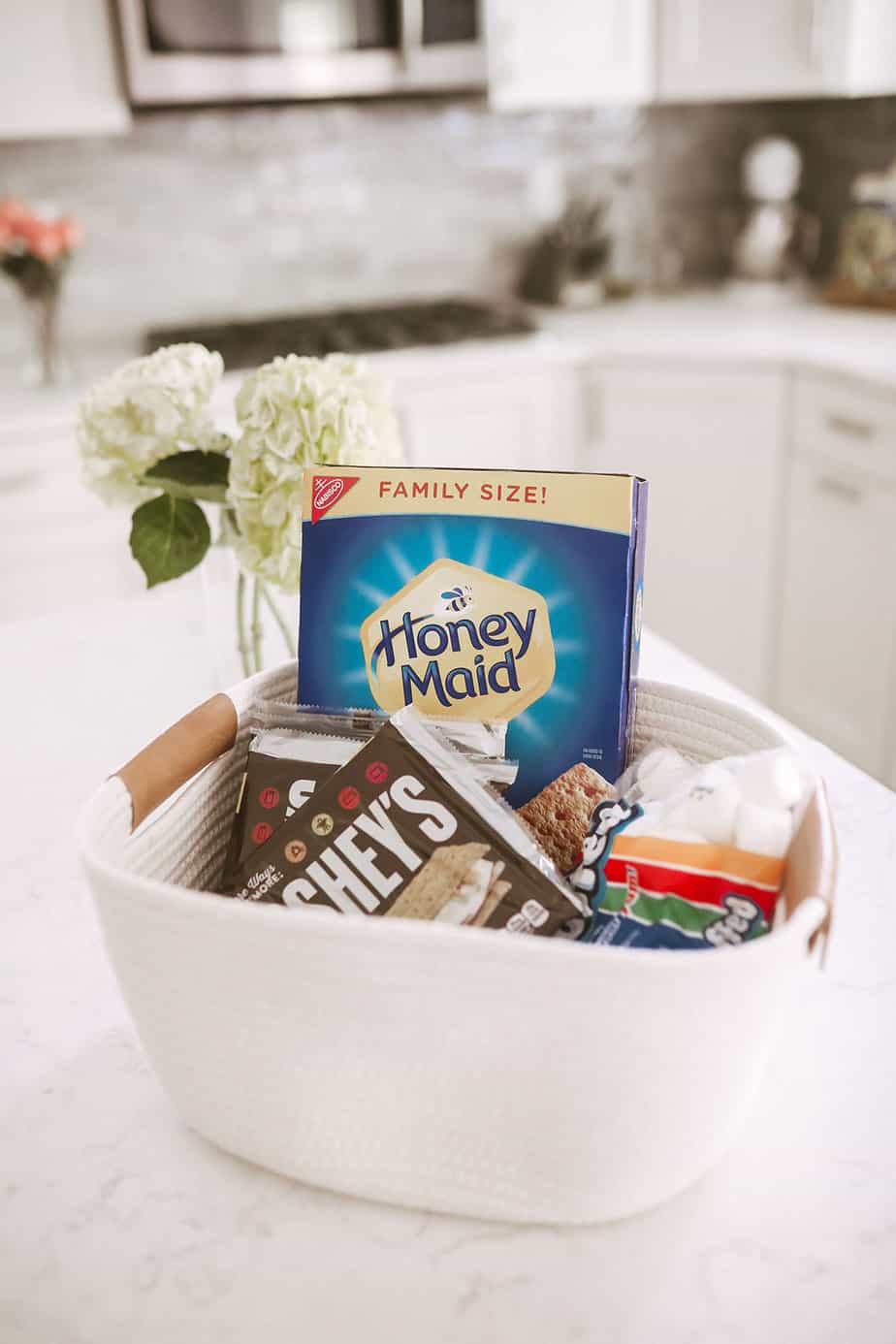 Post may contain affiliate links, which allow me to receive a small commission on purchases you decide to make. As an Amazon Associate I earn from qualifying purchases.
Putting together a smores kit or station for your home will take you no time at all but it's a very practical and summery "organizing" project to accomplish. Below is the very simple how-to.
Supplies Needed
Graham crackers
Marshmallows
Chocolate bars
Roasting skewers
Paper plates and napkins
Basket for storage and transport
Assembling Your Smores Kit
Place everything in the basket and then put in a spot that is conveniently located to where you make smores. No matter if you make smores over the stove, have an electric smores maker, or even try your hand at smores in the microwave, this will work for you. Whatever you decide, designate a smart spot for your basket to live and then it will be super quick and easy for you to grab when the time comes.
Regardless of your method or location, I recommend some good marshmallow roasting sticks. These skewers are our family's favorite marshmallow roaster tool. They get pretty compact and fit perfectly in our smores basket when we're all done.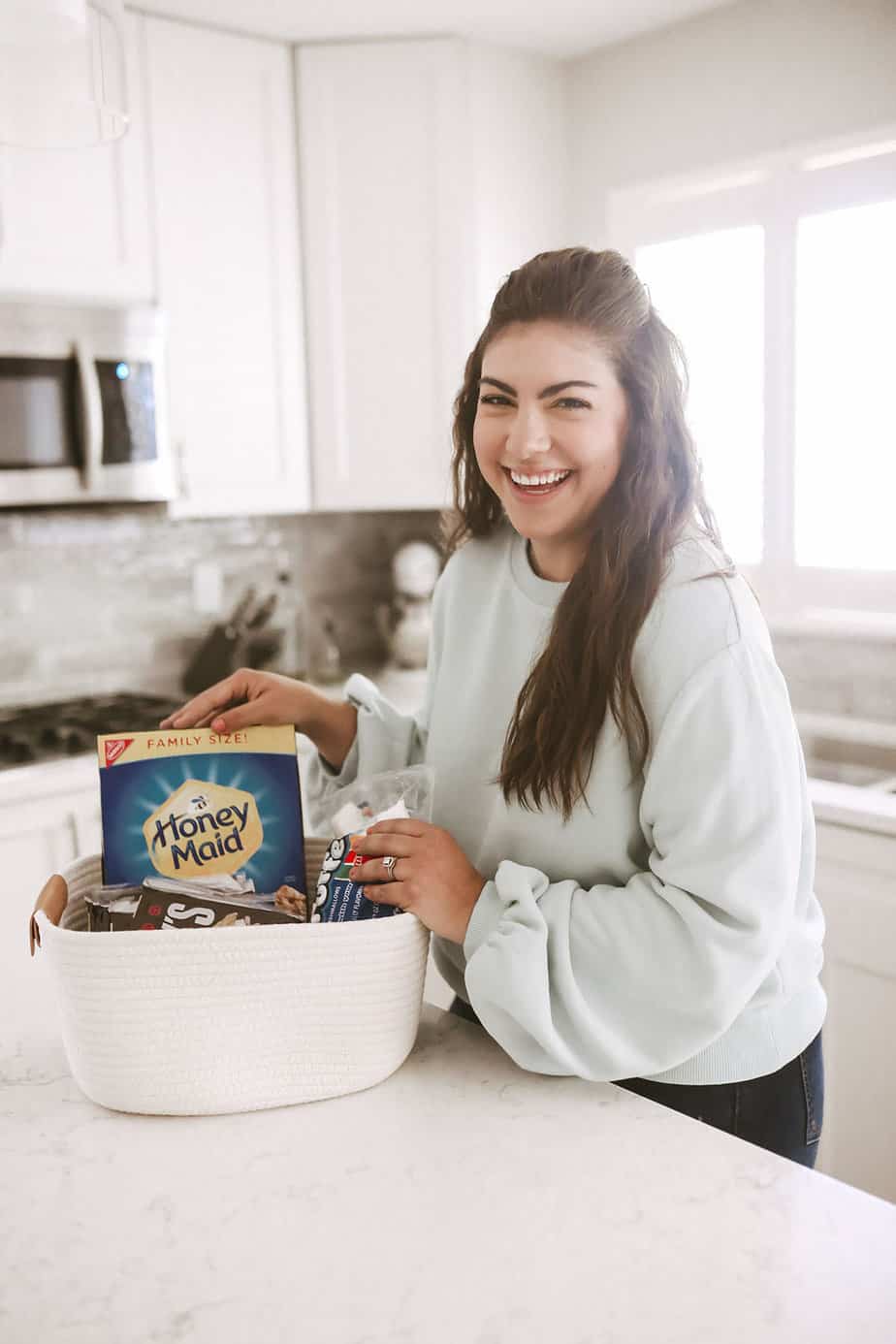 Our back door leads out to the yard from our kitchen, so designating a shelf in our pantry was the easiest and most convenient spot for our family smores kit. It may look totally different for you though. Think practically!
Looking for more summertime outdoor staples and entertaining items? Check out my Amazon storefront's Summer Entertaining category.
More Hosting Ideas
Create a Greeting Card and Stationery Center
Hosting a Favorite Things Party