4 Player Games to Play At Your Next Game Night
Do you ever struggle to find a good game that can be played with 4 players for a smaller game night or casual gathering? Some of the best "parties" or get togethers are those that are the most simple and low key, like hosting a Favorite Things Party or Flower Arranging Party.
Game night is another idea that can be really fun with a group of friends or other couples. I've rounded up five of our favorite games that can easily be played with 4 players or less (aka also perfect for a couples game night for two). You can also play all of these games with a group larger than four if you so choose.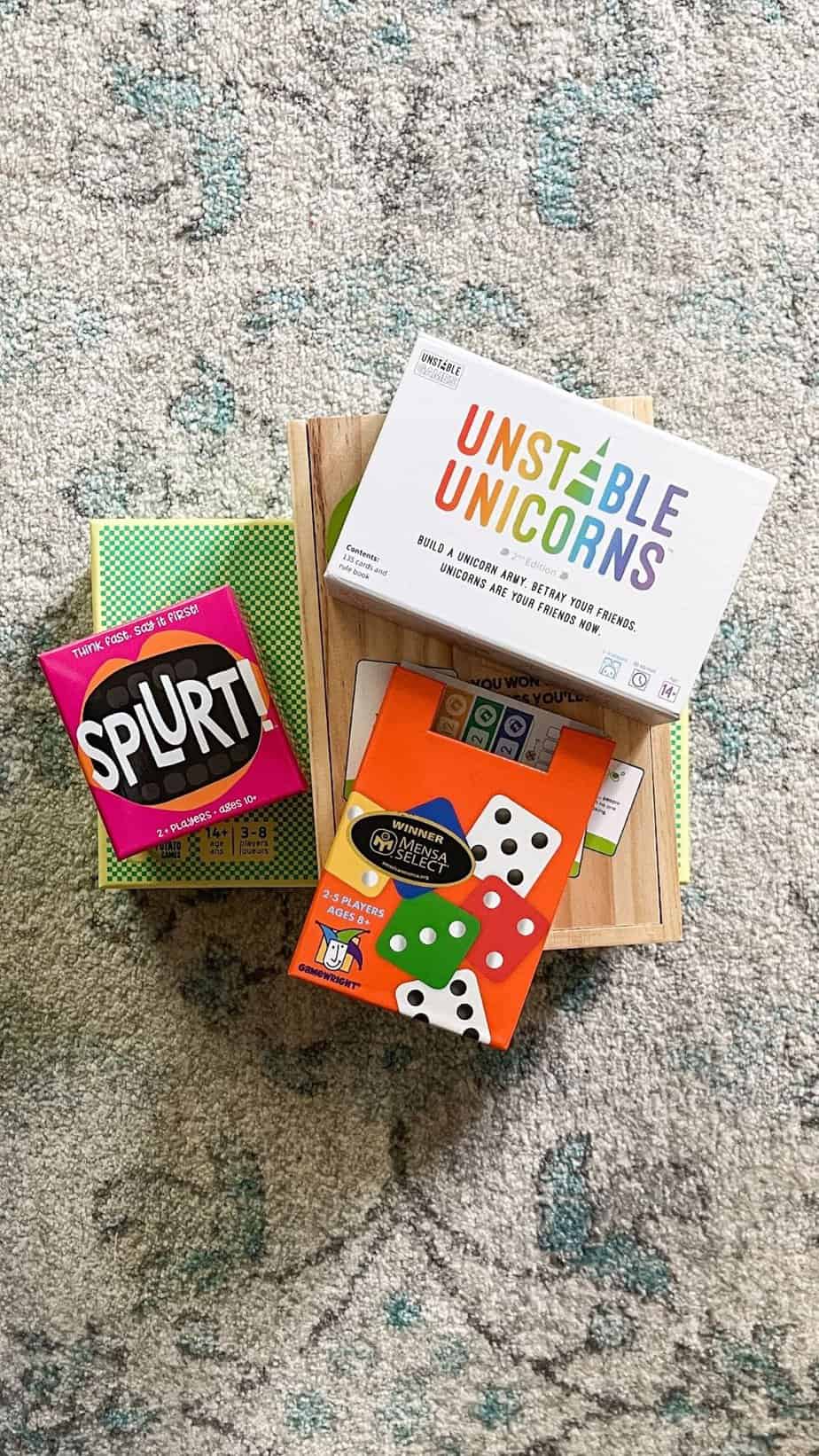 Game requirements
Can be played with 4 players or less
Some games to be played with a minimum of 2 players for date night
Easy to catch on to
Fun and quick rounds to keep things moving
4 player games we love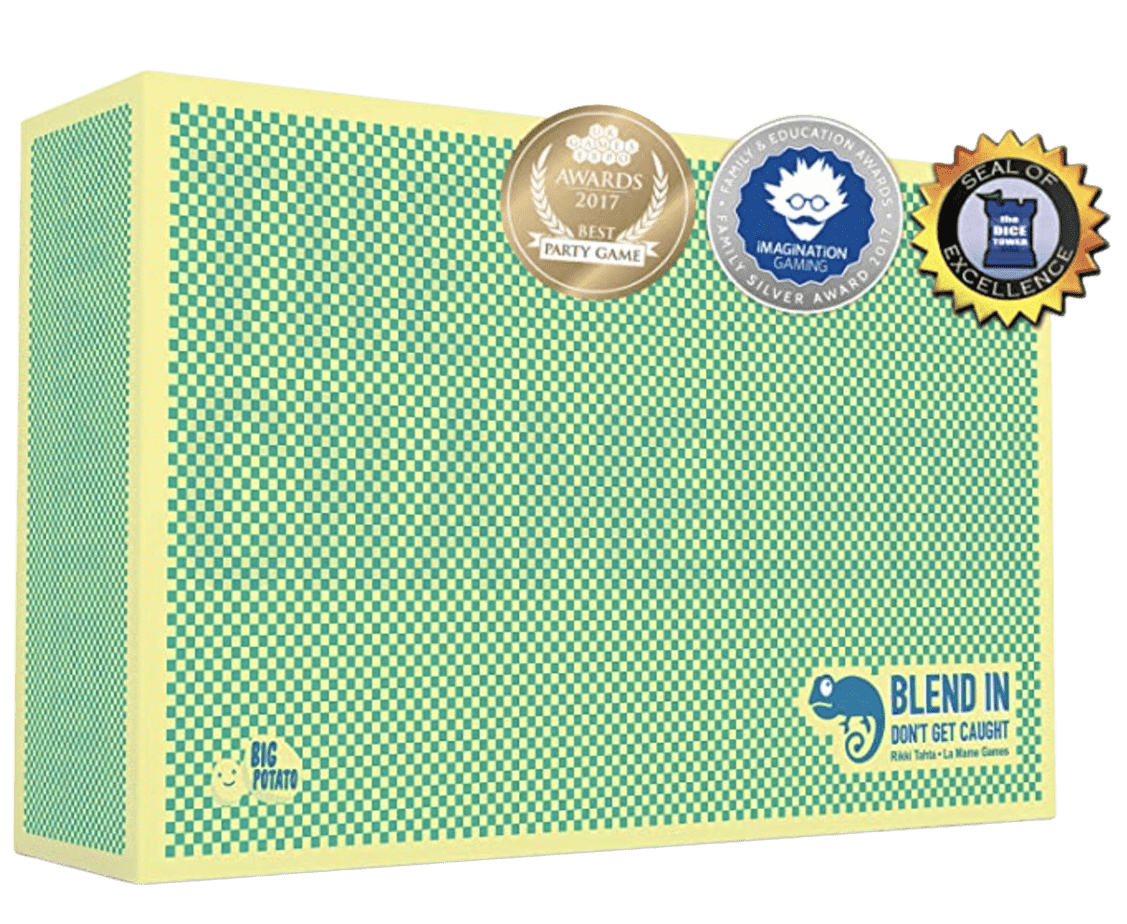 3-8 players
One person is "the chameleon" and trying to figure out the secret word
Super fun with a big group but also great for an intimate gathering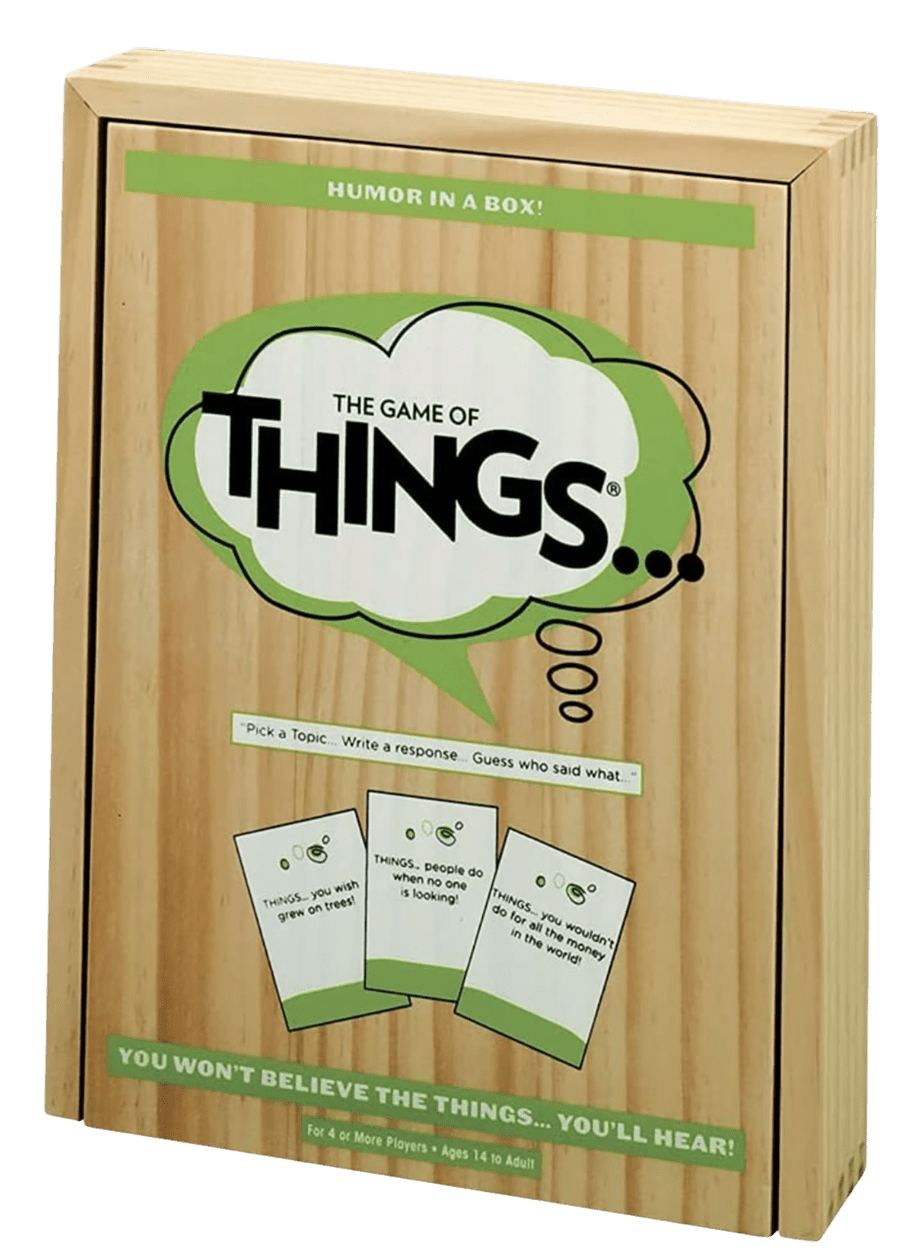 4 or more players
Everyone writes a response to a prompt and then you guess who wrote what
Bonus is this game can also be played with a very large group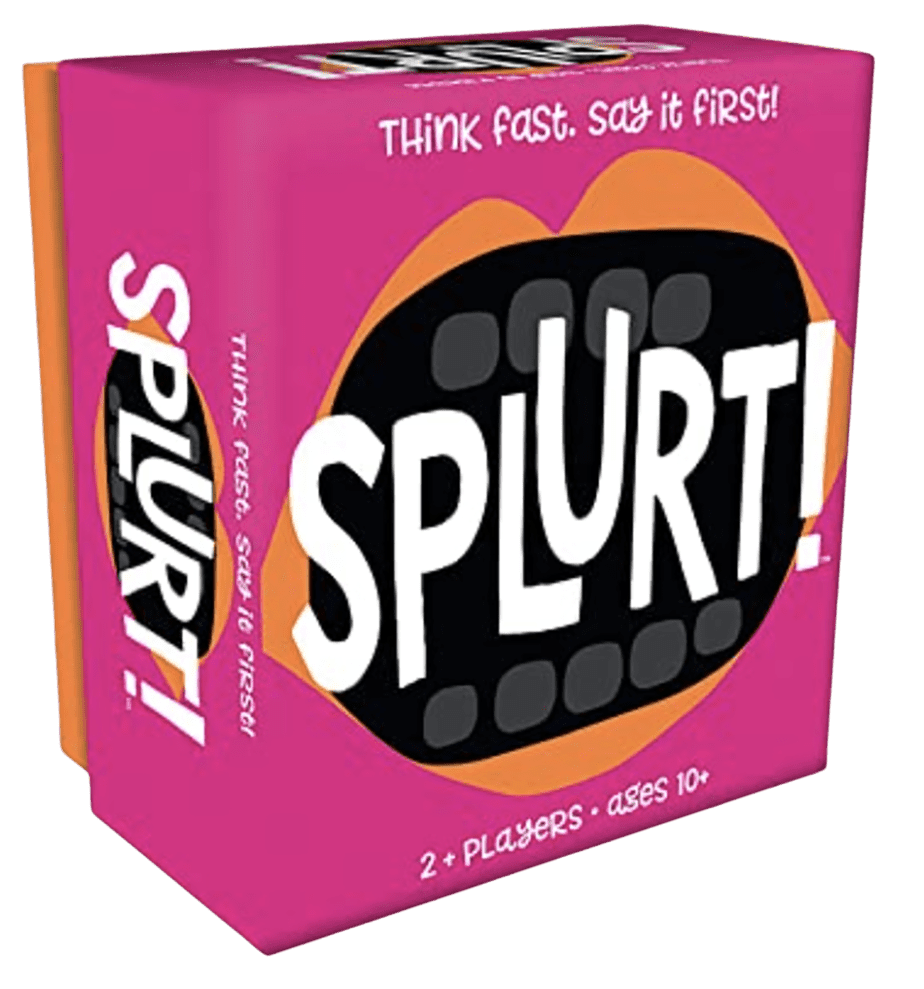 2 or more players
Thinking on your feet and quick answers make this a fun and fast-paced game
Minimum of 2 players, which makes this a perfect date night game as well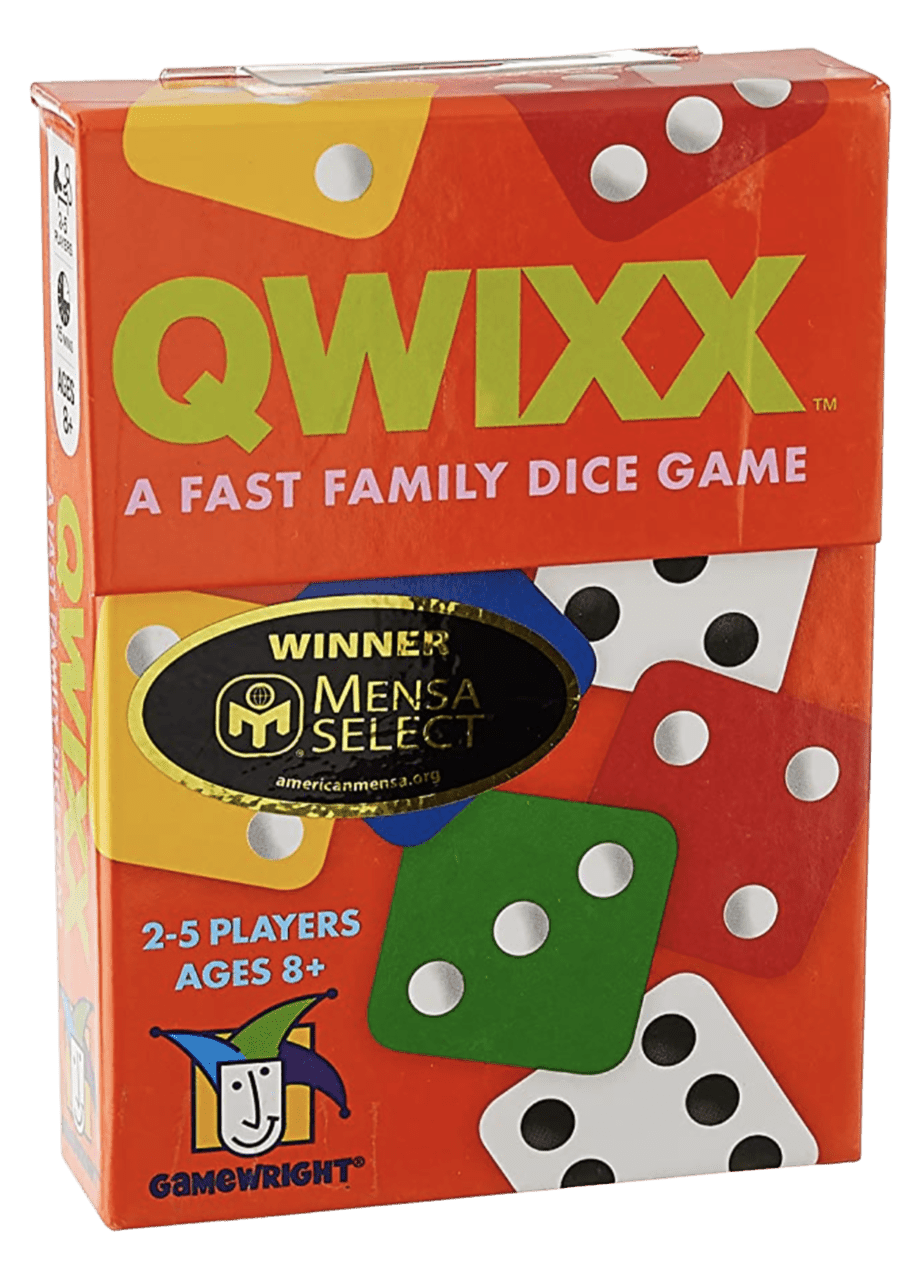 2-5 players
Quick moving dice game, very easy to catch on to
Another game that has a minimum of 2 players, bonus for date night option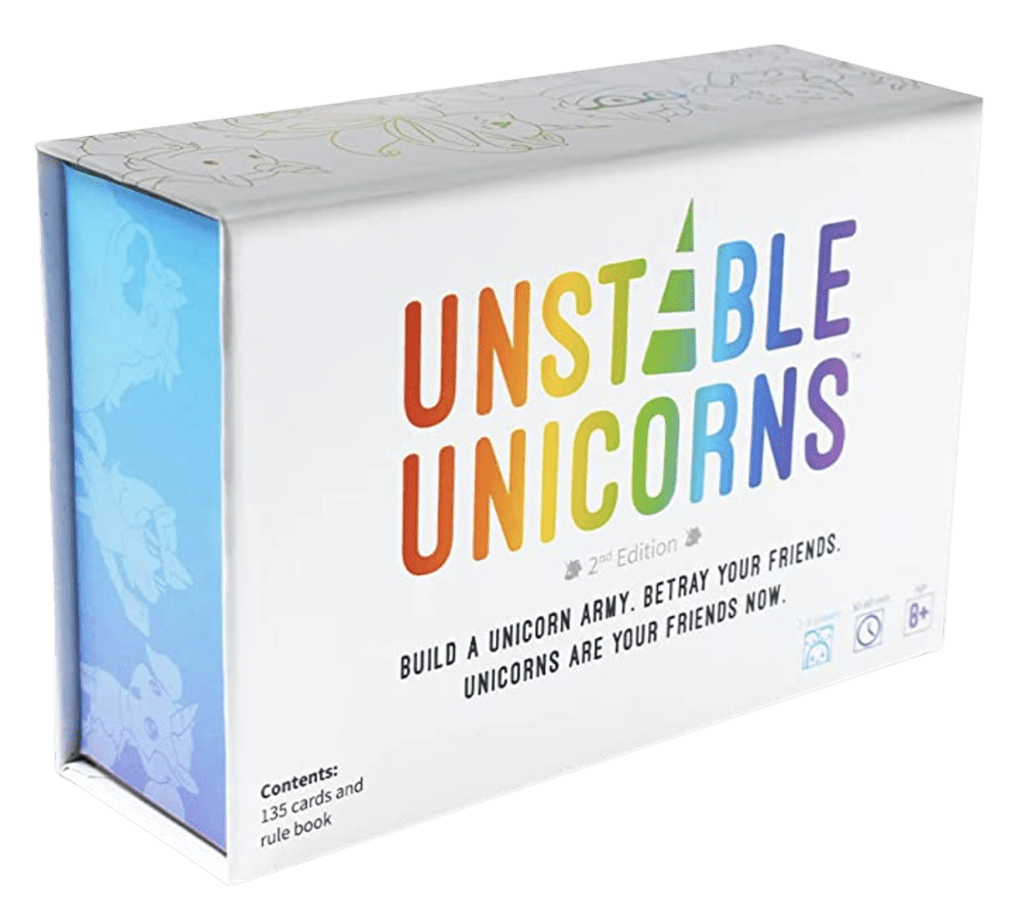 2-8 players
Game of strategy with a funny unicorn theme
One final game with a 2 player minimum
SHOP ALL FIVE GAMES

More ideas for gatherings
How to Throw a Favorite Things Party
How to Host a Flower Arranging Party