Hosting a "Virtual" Favorite Things Party
This is a really fun virtual take on the Favorite Things party I've now hosted with a group of girlfriends many times.
After talking with some friends, we had the idea of trying to make it a virtual party where we could send each other fun surprises in the mail instead. It ended up being such a fun way to connect with girls who don't necessarily live in the same town. We decided on each of us sending one other person either a book or a game.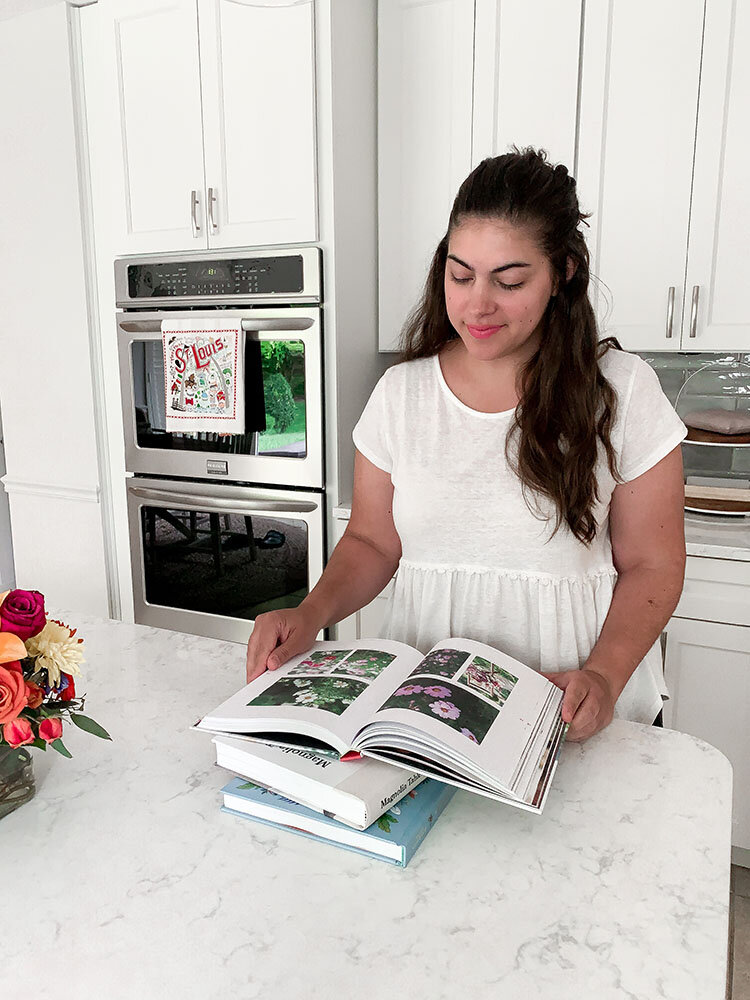 The process was fairly simple but it definitely takes a little coordinating, so I wanted to share how I got the word out and kept everything organized, while also sharing addresses and randomly assigning everyone a girl to send a gift to. I'm even sharing the exact email templates I sent out plus a free resource to keep names and addresses organized.
SEND THE INVITE
In order to keep this part simple, I just stuck to a mass email (*be sure to BCC everyone). Below is the exact copy of what I sent:
Hello friends!
I'd love to invite you into a virtual Favorite Things gifting opportunity to help us stay connected, even while we're apart.
It will be super simple ::
Everyone who wants in will receive the name and address of another girl at random.

Then it's your job to send them either a BOOK or GAME of your choice.

You will receive a book or game from another girl in the group to help make life a little more fun!
If you'd like to participate, all you have to do right now is REPLY to this email sending me your full name and address. Please try and do so by this Thursday (4/16), so we can randomly assign everyone a gift buddy by the weekend!
Be on the lookout for an additional email with your assigned gal and her address, at which point you can send your gift directly to her!
Wish we could all be together in person but hope you're able to join us for some fun nevertheless.
KEEP TRACK OF RESPONSES
This is where a bit more administration is needed so you don't lose track of names, addresses, or people who want to participate. I sent the above email to over 20 people and we ended up having about 14 girls participate. Know that some people might not reply or feel inclined to join in, but that's okay!
I created a google doc to track names and addresses once I started getting responses in. I've created a copy of the document I made for you to use if you're like linked here.
*Be sure to SAVE AS A COPY for yourself so you can edit freely while also keep private.
ASSIGN EVERYONE THEIR "GIFT BUDDY"
Once you've gotten your responses and are ready to assign everyone a name & address for their gift, you'll want to use a randomizer (like random.org) or pull names out of a hat. There's a chance that you might assign someone their own name or the same two people for one another. If that happens, feel free to shift around a couple names to ensure that everyone is both sending and receiving a gift from someone completely different!
If you use the google doc I mentioned above, I laid out the steps I used to easily copy & paste addresses from the doc and back into an email.
EMAIL EVERYONE THEIR PERSON
I did this individually with each person, so as not to confuse anyone and also to keep addresses private. I simply copy and pasted the name/address of each girl's assigned buddy and sent them a super simple email like this:
Hi (name)! After randomly assigning everyone, here is where you can send your book or game to:
NAME + ADDRESS
We're kindly asking that you order your book/game within the next week, so that everyone is able to receive and enjoy their surprise in a timely fashion. 
In return, you'll be receiving something of your own from someone completely different!
Enjoy!
xoxo
I was also sure to check off/highlight each name as I sent emails out, so that I wouldn't miss anyone somehow. It can seem a bit confusing, but with a little organization and taking your time, you'll nail it, no problem.
That's it! Enjoy and let me know if you try this out. I love hosting these Favorite Things parties in person but if you have a group of friends that are spread all over or you just can't gather in person for whatever reason, this virtual favorite things is an awesome alternative.