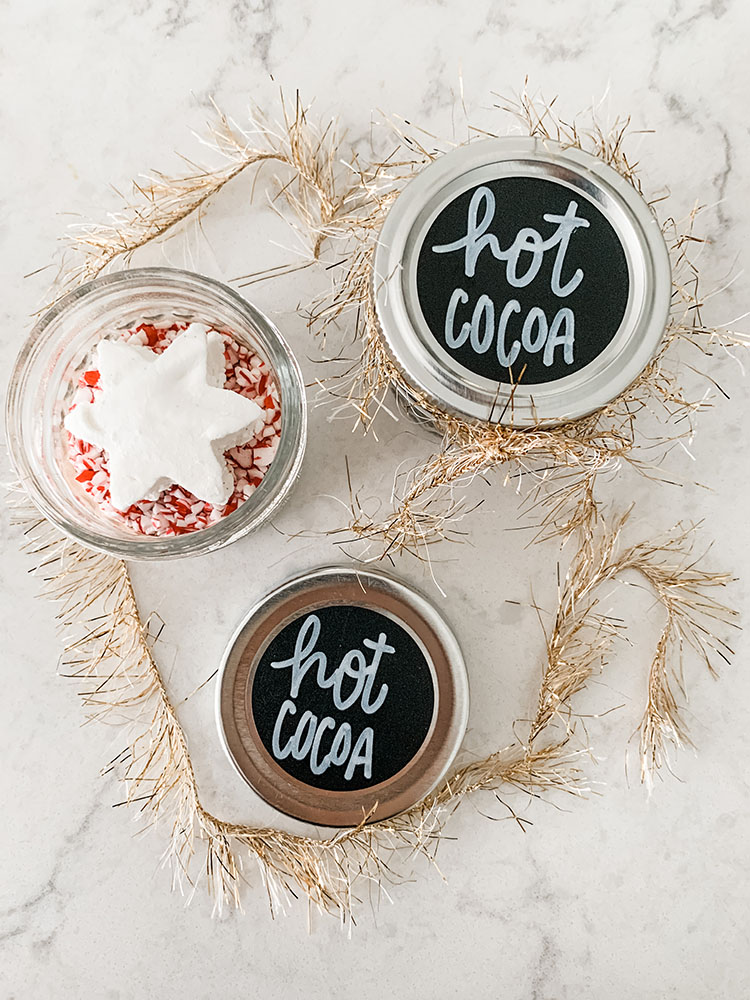 So excited to share these mini hot cocoa jar gifts with you today! I ordered these jars, initially thinking I'd use them for my stovetop potpourri gifts this year, but didn't pay close enough attention to the size and they were far too small for that. So there I was with a case of these mini jars and had no idea what to do with them.
Earlier this week, while laying on the couch it dawned on me – mini hot cocoa jars! We planned to gift our neighbors with my dried stovetop potpourri but I thought this would be a great companion gift for anyone who has little kids in the house.
I had everything on hand to pull this off during Kennedy's naptime one afternoon and couldn't love them more. It was also a great opportunity to use up more of the homemade marshmallows I made last weekend. I put one on top of each jar and they look SO cute!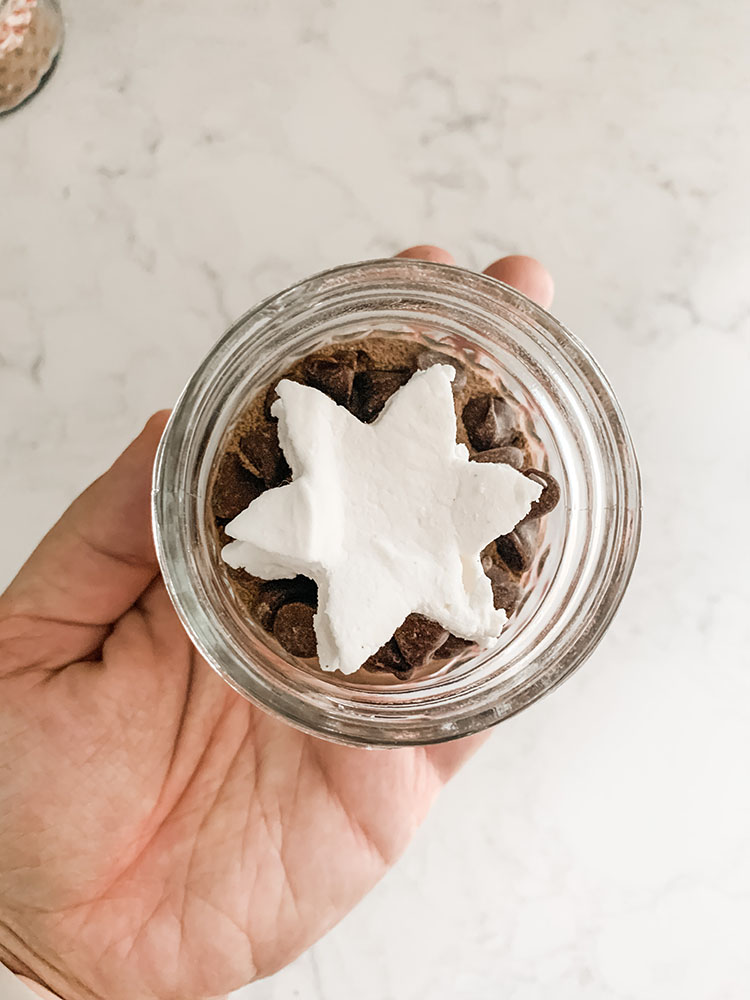 You could easily make a supersized (family) version of the hot cocoa jars using larger glass jars or containers and more ingredients. These are definitely more of a 1-2 serving gift, which works great for what I had in mind.
Hot cocoa jars would make awesome, easy, and delicious gifts for your kids' friends, neighbors and/or neighbor kids, nieces/nephews, and even as teacher gifts! Also just a great gift idea for anything going on during winter – housewarming, just because, a birthday, etc. Again, make these whatever size you want in order to best fit your needs.
WHAT YOU'LL NEED
Hot cocoa mix – I used premade mix but you can most definitely use ingredients for a homemade version, too
Marshmallows – mini or one large
Chocolate chips
Peppermint flakes
Any other yummy hot cocoa toppings you can think of!
HOW TO ASSEMBLE
I started with a heaping spoonful of hot cocoa mix at the very bottom of my jars. Making sure the powder was evenly spread before adding another layer of either chocolate chips or peppermint flakes. I then topped with one of my homemade marshmallows and sealed!
The jars I bought came with the little chalkboard stickers, so after writing "hot cocoa" on them, I just added a tinsel ribbon and done!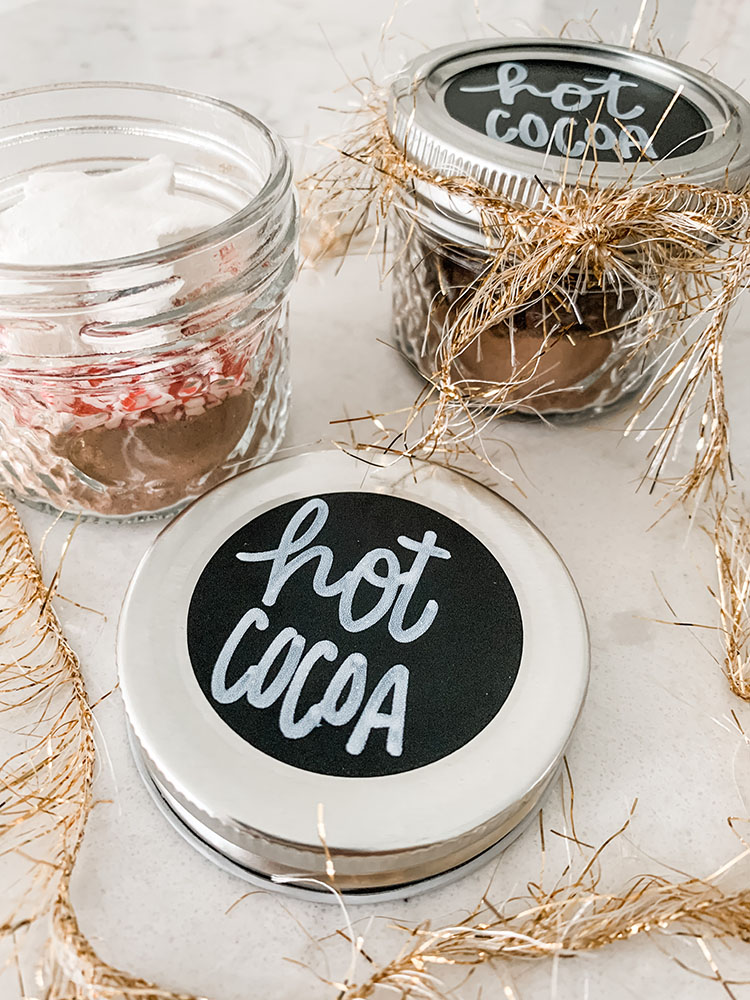 Can't believe how simple and cute these turned out. Will most definitely be a repeat gift down the road because what's better than a cup of hot cocoa on a cold winter night?