Baby Essentials for the First Twelve Months
I cannot believe that Kennedy is going to be one next week!!! Where did the time go!? One of the most frequently asked questions I've gotten since having her is all about our favorite things and products. I've done a monthly recap for the last eleven months of all our favorite things but today I'm rounding up the best of the best essentials for the first twelve months of your baby's life, including lots of fun toys and savings, too! 🙂
The best part is that all of these items can be found online at Walmart.com! We love Walmart for their great prices, convenience and the fact that the whole family can shop there. It truly is a one-stop shop for so many families and as a busy mom, those are my favorite kinds of stores! 🙂
I've heard incredible things about the 4moms mamaRoo and will probably look into it whenever we have another baby. There are so many awesome baby gear items and nursery essentials at Walmart, one of my favorites being the Hatch Baby Rest sound machine. We use this in Kennedy's room three times a day every day – two naps and bedtime – and good news, you can save on it right now! Another item we use daily is our Owlet. This has given me so much peace of mind each time we lay her down in her room and I'm so thankful for incredible technology like this!
Kennedy is at the age now where she has to be distracted and kept busy pretty much all the time haha. She is moving all over and is really into playing with toys and reading books more than ever. We LOVE to read and have so many great books in her "library". Some of our favorites are the Llama Llama series and anything with animals like Brown Bear. The Baby University series is also hysterical and so clever… babies can learn about everything from organic chemistry to quantum physics!
Lots of Kennedy's favorite teethers are also from Walmart like these keys and her bestie, Sophie. We've had Sophie the Giraffe since Kennedy was about three or four months old and no joke, it goes everywhere with us! Sophie has been to multiple states, on airplanes, road trips, and beyond haha. We love this thing!
Walmart is currently having a HUGE baby event this month with over 700 savings online and a handful of Rollbacks in stores, too. This is an amazing opportunity to save on TONS of baby essentials and stock up for your little one(s). Below are some of our must-have baby essentials plus a lot of toys that Kennedy is currently loving, which can all be found at Walmart.
Kennedy is loving all sorts of blocks and shape type toys right now. She's had this ring stack toy for a few months now but is now practicing taking off and putting the rings back on. It's so cute to watch her concentration! She also loves this set of shape blocks!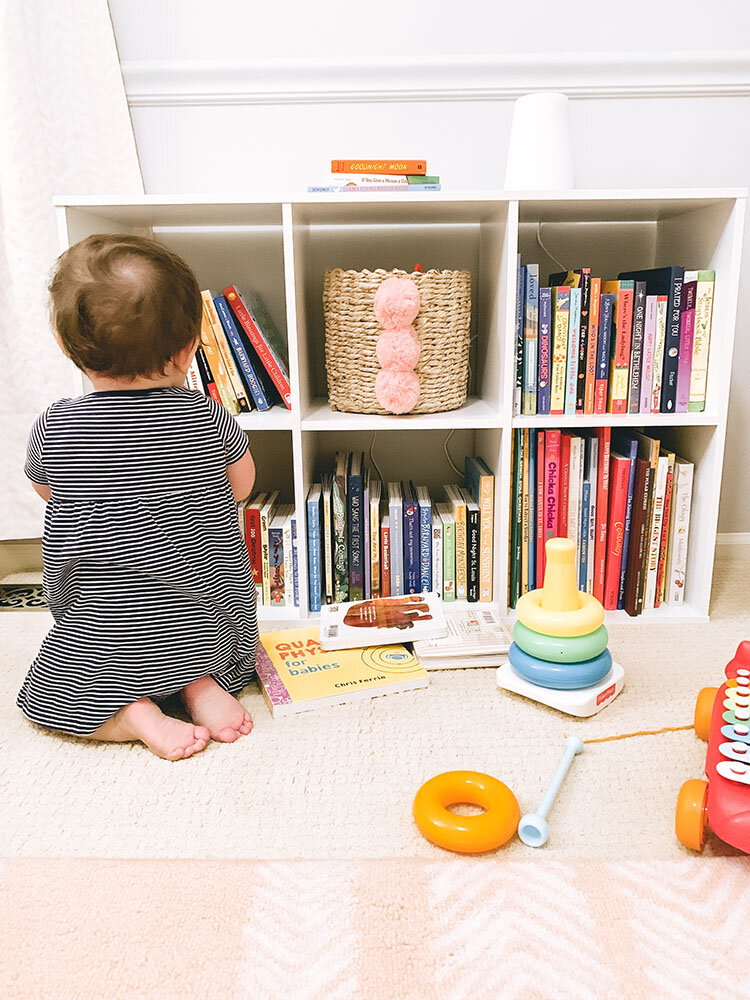 Next stop… having a TODDLER! What?! Mamas, send me all the advice on products and knowledge we'll need as we enter a brand new stage with our sweetie! One thing on our list is looking for the next stage carseat. I've been eyeing this one for a while, anyone have it or another you love?!
xx Alex
Thanks to Walmart and rewardStyle for sponsoring this post. As always, all opinions are my own.
SHOP THE POST